/Filmcast Ep. 536 - Ad Astra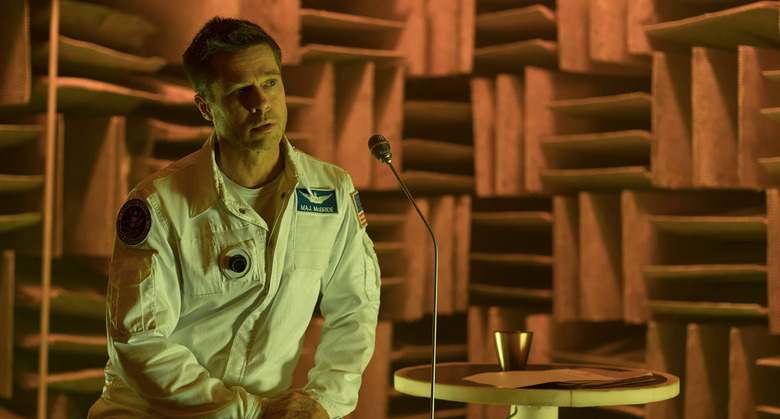 The boys are back in town! David tastes the bread of an "Icelandic geothermal bakery" while Jeff returns to the movie theater... to watch sports. The cast reviews Ad Astra, the latest film by James Gray starring Brad Pitt. Tune in to find out whether the science fiction epic is totally rad or completely sad.
Listen and subscribe to David's newest podcast Culturally Relevant. Check out Jeff Cannata's D&D show Dungeon Run. Listen to David's other podcasts The Sweet Smell of Succession with Tara Ariano and Write Along with writer C. Robert Cargill. Listen to Devindra's podcast Know More Tech, answering your question on the latest gadgets.
You can always e-mail us at slashfilmcast(AT)gmail(DOT)com, or call and leave a voicemail at 781-583-1993. Also, follow us on Twitter or like us on Facebook.
Shownotes (All timestamps are approximate only)
What we've been watching (~15:00)
David – Blown Away, Losers, Unbelievable
Devindra – Booksmart, Games: Evil, Goose Game
Jeff – Watching NFL in a theater, Between 2 Ferns
Feature (~54:30) 
Ad Astra
Spoilers (~01:07:45)
Credits:
If you'd like advertise with us or sponsor us, please e-mail slashfilmcast@gmail.com.
Contact us at our voicemail number: 781-583-1993
You can donate and support the /Filmcast by going to slashfilm.com, clicking on the /Filmcast tab, and clicking on the sidebar "Donate" links! Thanks to all our donors this week!