Robert Rodriguez Heads To Netflix With Priyanka Chopra For 'We Can Be Heroes'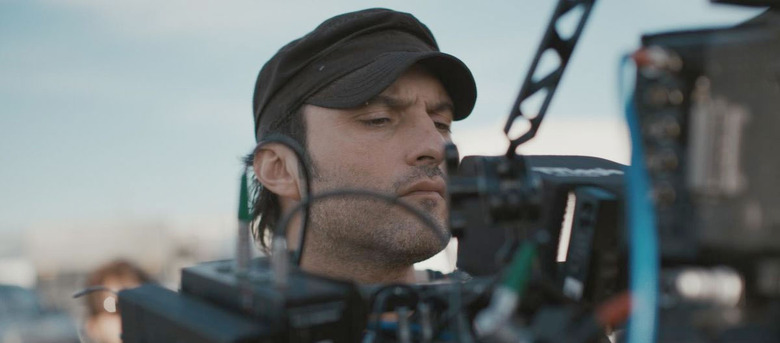 Every week, it seems like another high profile filmmaker heads to Netflix to make a movie, and this week it's Alita: Battle Angel and Sin City director Robert Rodriguez signing up for a new project at the streaming service.
We Can Be Heroes will have Robert Rodriguez writing, directing and producing an original story with Isn't It Romantic and Baywatch co-star Priyanka Chopra Jonas starring, though the story will focus on a group of kids whose parents are kidnapped by aliens, but it's not just an alien abduction story. Find out more about this We Can Be Heroes movie below.Deadline has word on the project set up at Netflix which will follows a group of children whose parents are kidnapped by aliens. However, these parents just so happen to be superheroes, leaving their kids to figure out how to use their skills to save their parents and, of course, the world.
This basically sounds like a superhero version of Spy Kids, the franchise which Robert Rodriguez also directed himself, and if the cast is made up of kids, I wouldn't be surprised if this is a project that is intended for families. We'll actually probably find out more about this project sooner than you think since it's already in production and somehow flew under the radar before cameras started rolling.
As of now it's not clear if Priyanka Chopra Jonas is playing one of the kidnapped superhero parents or if she'll play one of the aliens, especially since we don't know if the aliens resemble humans.
In addition to Chopra, according to Collider, the project has an impressive supporting cast that includes Christian Slater, Boyd Holbrook, Sung Kang, and Pedro Pascal, as well as YaYa Gosselin, Akira Akbar, Andrew Diaz, Andy Walken, Hala Finley, Isaiah Russell-Bailey, Lotus Blossom, Lyon Daniels, Nathan Blair, Vivien Lyra Blair, Adriana Barraza, and Christopher McDonald.
Alita: Battle Angel may not have been a huge success in the United States, but it was an international hit. It's not clear if it was successful enough to warrant a sequel, but Robert Rodriguez certainly deserves more credit than he got for that sci-fi action adventure. It'll be interesting to see what he can do in the superhero genre, especially knowing how self-sufficient he can be as a filmmaker.