Cool Stuff: NECA's 'The Shape Of Water' Amphibian Man Action Figure Is Stunning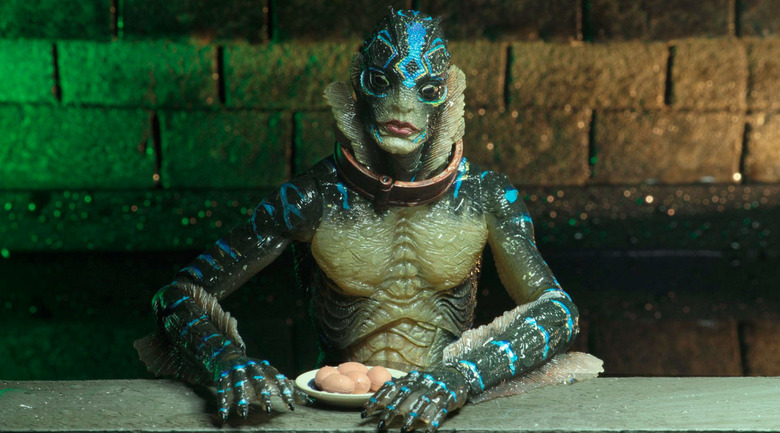 NECA has been bringing some of Guillermo del Toro's cinematic creations from Pan's Labyrinth to life in the form of detailed, collectible action figures. But soon the filmmaker's Best Picture winner will have a place on your unique toy shelf too.
The Shape of Water tells the fairytale story of the Amphibian Man, a fishlike humanoid who strikes up a relationship with a government facility custodian who ultimately tries to break him out and free him into the ocean. The Amphibian Man is played by none other than Guillermo del Toro's frequent creature collaborator Doug Jones, and now he's becoming a stunning action figure that will be hitting shelves later this year. Check out photos of The Shape of Water Amphibian Man action figure.
The Shape of Water Amphibian Man Action Figure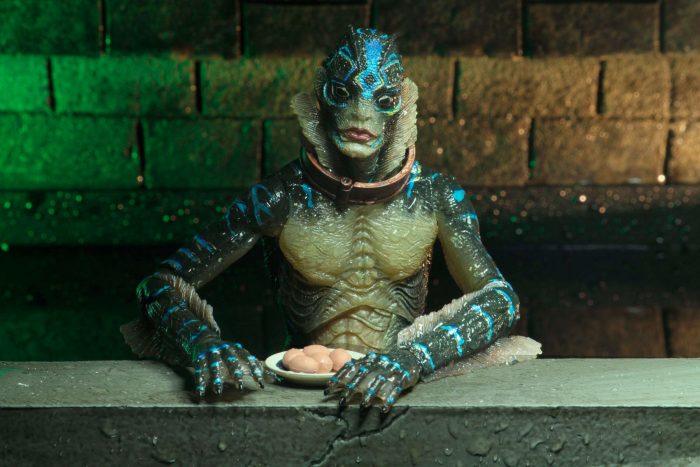 NECA's collaboration with renowned movie director Guillermo Del Toro brings select characters from Del Toro's films to life in premium action figure format with deluxe added elements.
From the acclaimed film The Shape of Water, the Amphibian Man stands approximately 8" tall, is super-poseable and comes with removable shackles, interchangeable head and display base.
That's an amazing figure (via ToyArk), especially the way the ends of the fins and some of the other pieces have a translucency to them. Plus, the entire body has a sheen to it that makes it look wet even when it's dry.
As far as the accessories, only the removable shackles, interchangeable head and display base are mentioned, but I hope that the plate of eggs will also be included in the release as well.