Daily Podcast: Is Rise Of Skywalker Really Mark Hamill's Last Star Wars Movie? Red Sonja, Easy A, Picture In Picture, Black Widow & Vertigo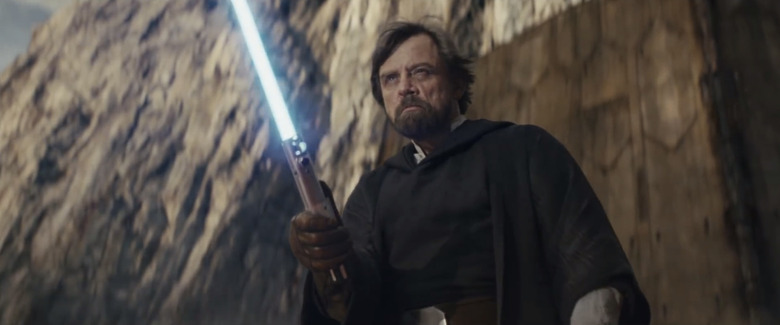 On the June 21, 2019 episode of /Film Daily, /Film editor-in-chief Peter Sciretta is joined by /Film senior writer Ben Pearson and writer Hoai-Tran Bui to discuss the latest film and tv news, including Star Wars, Red Sonja, Easy A, Picture In Picture, Black Widow and Vertigo. We also continue our discussion about good movie prequels.
Feedback: In a previous episode Peter asked if there has ever been a really good prequel movie:
Wyatt C writes in " I'm surprised this didn't come up at all during the discussions of great prequel movies because this is not only a good prequel movie but a good prequel trilogy.  It is the Planet of the Apes trilogy kicked off by Rupert Wyatt's Rise and concluded with Matt Reeves Dawn and War."
Bill G writes in "Rogue One is a Good prequel. It's a solid standalone movie. and that's also what makes it a great prequel.   It has its own story, but actually enhances the viewing of A New Hope. That's what makes it good. It doesn't try to explain every tiny little thing about a character we were previously introduced to (eg Solo) or explanations of a monster that doesn't need a complex origin story (eg Alien: Covenant). Neither of which needed to be explained.  The movie takes a small, important, interesting detail and builds its own narrative around it with some notable, well-known characters playing their bit parts that advance the narrative without overdoing it. Best, Bill"
Iain from Washington DC writes in "Hi /Film Daily crew, I've been listening to the show most days for at least the past year.  I had a few ideas I think you should consider in your quest for a "good" prequel movie:

-Star Trek (2009) (OK, so maybe it's not *technically* a prequel, but it's basically a prequel and it's been held up as a model for what a good prequel looks like)  -Casino Royale (2006) (again, this might not count, but the plot centers on Bond's first mission as a 00-agent)

-Rise/Dawn/War of the Planet of the Apes

 -X-Men: First Class (you might have mentioned this one on the show already)

 That's all I can think of for now!  Keep up the great work, and thanks for giving us a great daily show (amazingly, with no ads!)"
In The News:
Breaking News: 'Transparent' Creator Jill Soloway To Write & Direct 'Red Sonja'
Ben: 'Easy A' Spin-Off Movie in Development, Original Film's Writer to Write and Direct
HT: Apple TV Adding Picture-in-Picture Functionality This Fall, Netflix Testing Same Feature on Desktop
All the other stuff you need to know:
You can find more about all the stories we mentioned on today's show at slashfilm.com, and linked inside the show notes.
/Film Daily is published every weekday, bringing you the most exciting news from the world of movies and television as well as deeper dives into the great features from slashfilm.com.
Send your feedback, questions, comments and concerns to us at

peter@slashfilm.com

. Please leave your name and general geographic location in case we mention the e-mail on the air.
Please rate and review the podcast on iTunes, tell your friends and spread the word!
Thanks to Sam Hume for our logo.