Daily Podcast: How To Write Movie Reviews, Rotten Tomatoes, Jurassic World: The Ride, Men In Black: International & Spawn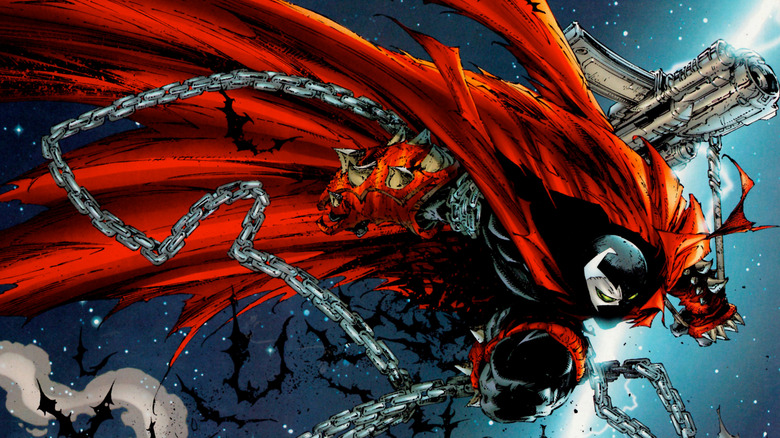 On the May 23, 2019 episode of /Film Daily, /Film editor-in-chief Peter Sciretta is joined by weekend editor Brad Oman, and senior writer Ben Pearson, to discuss the latest film and tv news, including Rotten Tomatoes, Jurassic World: The Ride, Men In Black: International, and Spawn. And in the Mail Bag, we'll talk about our review writing process.
In The News:
Brad: 'Men in Black: International' Set to Launch to $40 Million on Opening Weekend
In The Mailbag:
Gokul G in from New Zealand writes in "Hello Peter and the crew of the daily /Film pod  A question for all you review writers. When you are writing a review do you prefer to do it in silence or do you have music/the tv running in the background.   I write movie reviews for fun on my blog and I find that I can't really concentrate if there is any music or sound in the background.

  PS loving Chris' advice corner and the theme song is just a sweet sweet bonus.   Regards"
All the other stuff you need to know:
You can find more about all the stories we mentioned on today's show at slashfilm.com, and linked inside the show notes.
/Film Daily is published every weekday, bringing you the most exciting news from the world of movies and television as well as deeper dives into the great features from slashfilm.com.
Send your feedback, questions, comments and concerns to us at

peter@slashfilm.com

. Please leave your name and general geographic location in case we mention the e-mail on the air.
Please rate and review the podcast on iTunes, tell your friends and spread the word!
Thanks to Sam Hume for our logo.