'Witchfinder General' Remake Coming From John Hillcoat And Nicolas Winding Refn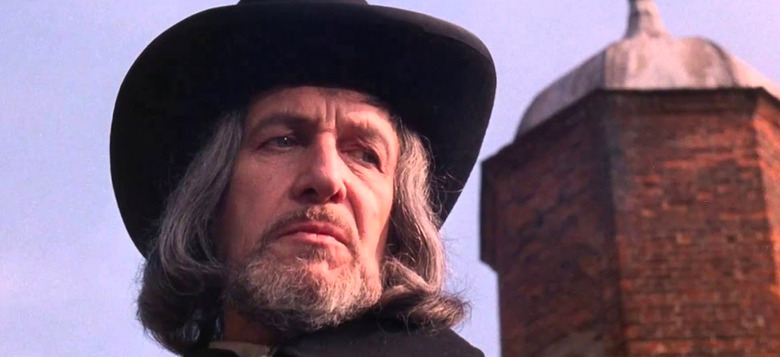 John Hillcoat, director of dark, disturbing movies like The Proposition and The Road, is teaming with master of neon-sleaze Nicolas Winding Refn for a Witchfinder General remake. Based on the 1968 Vincent Price movie of the same name, Witchfinder General is a historical horror film about real-life figure Matthew Hopkins, and the terrible, torturous deeds he performed in the name of "witch hunting" in the 1600s.Deadline broke the news that Nicolas Winding Refn will produce and John Hillcoat will direct the Witchfinder General remake. The original movie, which also goes by the title The Conquering Worm, was considered excessively violent and heavily edited in its native U.K., but U.S. audiences got to witness it uncut and intact. Over the years, it's developed a cult following. It's also considered to feature one of Vincent Price's best performance.
The original is a "disturbing tale of evil set during the English Civil War. When Matthew Hopkins is appointed Witchfinder General by the Puritans under Cromwell, he is empowered to travel the countryside with his henchmen and collect a fee for each witch from whom he extracts a confession – a policy which is exploited to the full."
"I am excited to work with fellow filmmaker Nic Refn, a maverick auteur and who, together with Rupert Preston, have been fully committed to independent cinema over the years," Hillcoat said. "I'm drawn to the dynamic departures behind this remake. The idea of a world pushed to extremes where fear preys upon all, unleashing religious fanaticism, rival factions, tribalism, heretics, and witch hunts... feels strangely familiar in today's world."
"It gives me enormous satisfaction to produce John's vision and bring the retelling of this classic British film to a new audience," added Refn.
"It's an incredibly powerful and iconic piece and is now a re-imagining of the original film rather than a straight remake. It is set to excite and resonate with a worldwide audience," said Rupert Preston, who will produce the film with Refn.
While Hillcoat's most recent feature film, 2016's Triple 9, was a bit of a dud, he's crafted some excellent, visceral films in the past. The prospect of him teaming with Refn to tackle an updated Witchfinder General has a lot of promise. The film's script is being handled by Jon Croker, who also wrote The Woman in Black 2: Angel of Death, and, uh...Paddington 2. Those two titles don't exactly cry Witchfinder General, but hey, some people are highly versatile.