Paul Rudd Ends 'Saturday Night Live' Season 44 On A High Note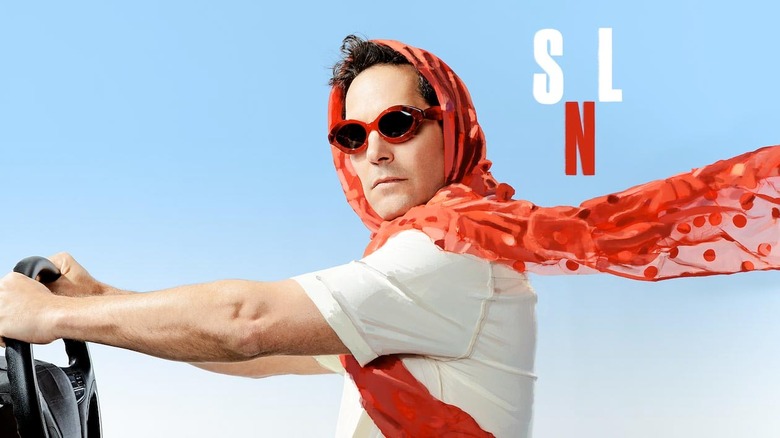 Season 44 of Saturday Night Live has come to a close, and the cast and crew went into summer break with a bang thanks to having Paul Rudd as host. He didn't even need any special guests from Avengers: Endgame to help drive it home. In fact, there weren't any special guests at all (beyond Alec Baldwin and Robert De Niro returning as Donald Trump and Robert Mueller respectively). So Paul Rudd carried this one by himself, and the cast was on fire for the most part.
So let's dig into the best and worst sketches from the Paul Rudd hosted Saturday Night Live season finale.
The Best
A Journey Through Time – "If nothing else is open, I'll eat at a Taco Bell." Man, I'm so happy this is a recurring sketch. It's Kate McKinnon at her best, both in physical comedy and character work. There are some incredible one-liners here, and the alternate slang words for various private parts get increasingly creative. Ms. Rafferty is one of the best repeat characters on SNL right now, and I love that Aidy Bryant can't ever keep a straight face during the sketch.
What's Wrong with This Picture? – I love when there's a new game show that plays with the format of both the game show and the sketch that parodies them. There's a great level of absurdity in this sketch that makes it downright hilarious. And the fact that it's played deadpan as opposed to intentionally stupid like Celebrity Jeopardy or Family Feud makes it even better. This is great silly comedy.
GoT Tribute – Pete Davidson tries to do a rap tribute to Game of Thrones, but when it becomes clear he has no idea what the show is about, he does a rap about the show he really loves: Grace & Frankie. Joined by DJ Khaled, this rap is so well-produced. And just when you think the rap is going to be about a different show, Paul Rudd loves Grace & Frankie too. And it's clear that the writers have actually seen this show with all the specific references to it. Plus, look out for two more fun cameos. Such a good sketch.
The Average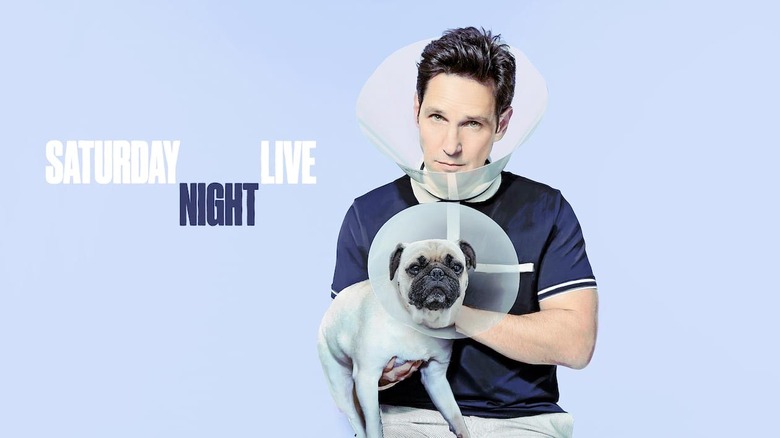 Leslie & Kyle – It's been awhile since we've gotten a good follow-up on the saga between Leslie Jones and Kyle Mooney. What's interesting about this one is that it adds another layer to those sketches by having them talk about making those sketches and then actually falling in love. It's actually more charming at first than it is funny, but then the dream sequence begins, and it gets so silly, and then it gets really raunchy. Really raunchy.
Music Box – While the premise of a fancy ballerina music box song being about farting is just silly enough to be amusing, this sketch doesn't inspire an immense amount of laughter. Plus, the ending feels slapped on and forced because they couldn't figure out any other way to end the sketch. But whatever voice that Paul Rudd is putting on makes his usual voice unrecognizable.
Ouija – This sketch was actually kind of adorable. I love the idea of this demon that some teenage girls summoned going through the same trials and tribulations of just trying to fit in. It almost makes me want to see an animated series for kids based on that premise (though surely that wouldn't fly with today's parents. Paul Rudd's awkward father character adds a layer of laughs too, even if this sketch wasn't absolutely hilarious.
The Worst
The View: Pete Buttigieg – This portrayal of Mayor Pete Buttigieg, who hails from just a half hour away from me, is top notch, but it doesn't incite much laughter. Sure, it's funnier than any of the other timely political humor that SNL did, including this episode, but that's not saying much. I wish Aidy Bryant as Meghan McCain got more time, because more of her panicked and desperate impression of that ridiculous woman could have made this much better.
Don't Stop Me Now -Well, since this is the last episode of the season, of course Alec Baldwin had to return as Donald Trump. Maybe they should have slowed the tempo of Queen's "Don't Stop Me Now" for this bit, because it seemed like the lyrics were a little rushed and the cast had some trouble keeping up. That's bound to happen when trying to do a live musical parody on a show where everything comes together right up until the last minute. But it also didn't help that this sketch was just more true to life and upsetting than funny. The world sucks too much to laugh at some of this nonsense.
Weekend Update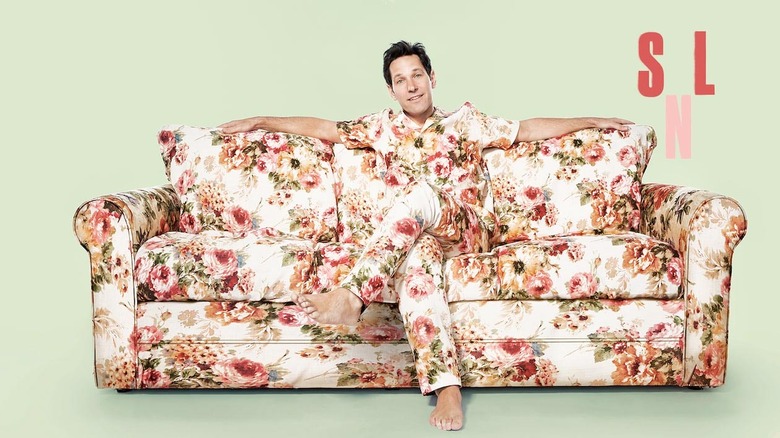 Not only were the headlines really funny in this edition of Weekend Update, but the two had some fun with the last episode of the season by writing jokes for each other that they've never seen before. There needs to be more fun interaction like this between these two co-anchors to liven things up. So often it seems so stilted. But the chemistry here is so delightful, and I wish they would just figure out how to make it happen all the time.
Jeanine Pirro on Her Fox News Suspension – Not only is it great to have Cecily Strong back as Jeanine Pirro and all her insanity, but the return of the epic spittake makes it even better. Plus, she uses the full name of Colin Jessica Jost, and gets a whole extra drink to dump on him. Also, calling Michael Che Kenan Thompson is so perfectly racist. It's so clear Colin is having just as much fun with this as Cecily Strong is, and that's a big part of what makes it great.
Leslie Jones on Alabama's Abortion Ban – You don't want to piss off Leslie Jones, because she will not hold back from ripping into your ass. And with all the nonsense surrounding the ridiculous abortion ban unfolding in Alabama (and other states), she was clearly not having any of it, and she laid into the shitty senators and governor behind these decisions. Women have a choice. Women are people. Politicians do not get to control a woman's body. Not today. Not ever. Especially if Leslie "Dracarays" Jones has something to say about it.
The Host
Paul Rudd was a delight as always, even if his monologue left a little something to be desired. Though flashing back to some of his moments as host was fun, the concept of him proposing a toast as SNL's Best Man was a little weird, even if it was also charming. But even so, Paul Rudd was a great host, and he threw himself into every single sketch, bringing the perfect energy and character work. I'll never get tired of Rudd hosting.
The MVP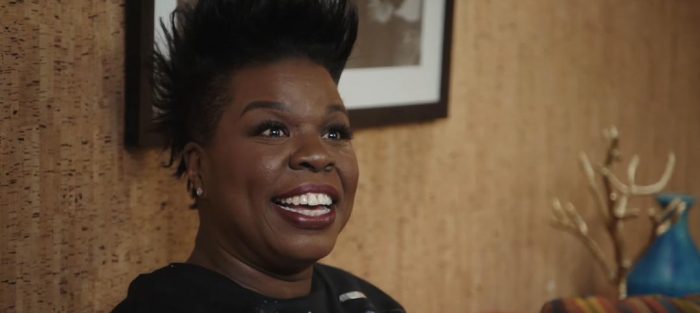 Leslie Jones – Not only was Leslie hilarious in the latest installment of her ongoing romance with Kyle Mooney, but her Weekend Update bit where she flat out yells at the patriarchy and all the bullshit surrounding these new abortion bans in Alabama (and other states) was absolutely perfect. It has just the right amount of genuine anger mixed with some sharp-tongued comedic commentary.
The Final Word
While the lack of surprise guests, especially for a season finale, was a bit of a disappointment, the episode as a whole was still immensely satisfying. Even Weekend Update worked better than it has in awhile, including the excellent side bits with Cecily Strong and Leslie Jones. Even the worst sketches this evening weren't among the worst of the season, and that's always good.