An Electric Sandra Oh Can't Keep 'Saturday Night Live' From Losing Steam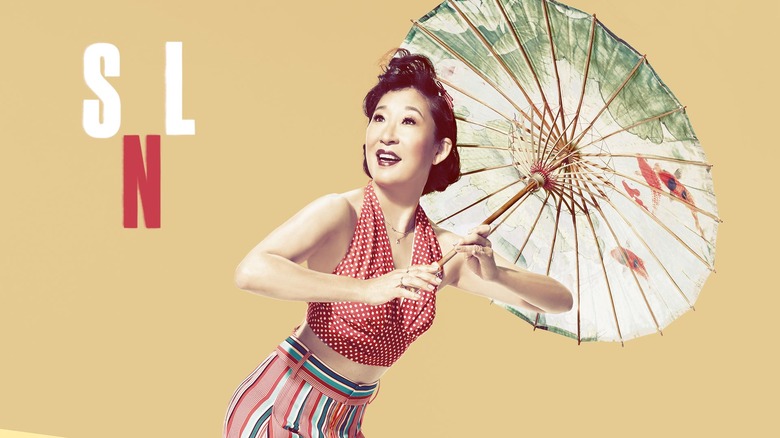 After Saturday Night Live had two back-to-back killer episodes with John Mulaney and Idris Elba, there was a lot of hope that the cast and crew could keep that momentum going into spring with the next batch of new episodes. Unfortunately, despite the strength of first-time host Sandra Oh (Grey's Anatomy, Killing Eve), the sketches didn't make nearly as big of a splash as the previous two episodes. That's not to say there aren't some great sketches, but most of them were only mildly amusing, weird without any real payoff, or just plain disappointing.
Let's run through the best and worst sketches of the Sandra Oh hosted Saturday Night Live.
The Best
Discover Card – This sketch was so good that we already gave it the spotlight on its own, so it should come as no surprise that it's the best sketch of the night. Ego Nwodim is great as both of the parts Lupita Nyong'o played in the movie, and spoofing Jordan Peele's film by combining it with those Discover card commercials that have people talking to themselves as customer service representatives is genius.
The Duel – In what feels like a spoof of The Favourite mixed with a Monty Python sketch, this is one of the most unique offerings SNL has had in awhile. It doesn't feel like it easily fits in the wheelhouse of SNL's usual kind of pre-recorded sketches. It's bloody, silly, and relies on a lot of physical comedy. Pete Davidson is even great in this as a character. It's just surprising and fantastic all around.
Network Meeting – Honestly, I'm surprised it took this long for the Jussie Smollett situation to get skewered by SNL. But it's probably best that they did wait, because the result was this sketch where Chris Redd really ramped up the tall tales that the former Empire star was telling to help his career. Redd's faux innocence here and flawed attempts at lies were so hilarious, especially with how much they lacked subtlety.
The Average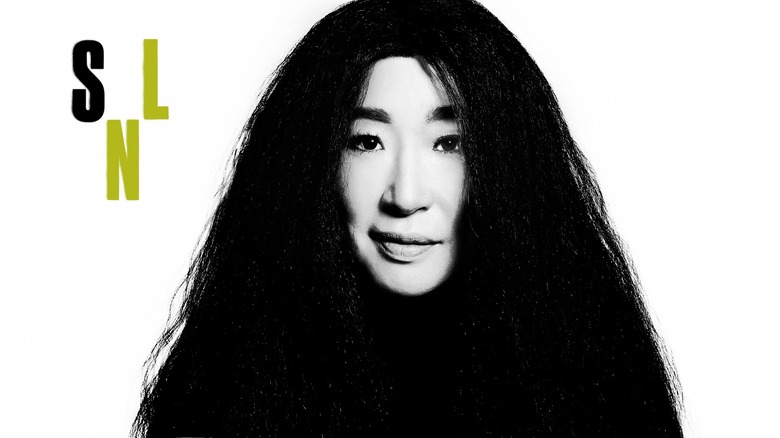 Kremlin Meeting – We're not the only ones pissed off that William Barr's interpretation of Robert Mueller's investigation has painted a picture of no collusion with Russia when it comes to tampering with the 2016 election. Vladimir Putin's followers are sad to hear that he's not in control of the US government as they were led to believe. Even Kim Jong Un is disappointed, which is funny, but it also shows that SNL needs to fill that gap of Asian representation on the cast.
Cheques – There's an interesting point to be made in this fake commercial for writing checks. With the advent of convenient apps for making payments, checks aren't utilized as much as they used to. That makes certain seedy payoffs significantly less dramatic, which is exactly why this commercial advertises the vintage pleasures of writing checks in the style of an upscale film noir. It's repetitive, but still fairly amusing.
Future Self – Mikey Day makes this sketch better than it should have been by his continued disbelief in the weird turn his life has taken in the future. But it's Sandra Oh's endless energy as his inexplicable girlfriend (and then wife) Tishy and her constantly broken arm that steal the sketch and keep the funny going, albeit intermittently.
Test Prep – Taking a cue from the dramatic lessons learned in the classroom, this room full of students preparing to take the SAT test all have some kind of harrowing past that informs what they take away from school. But these revelations the students have don't have much purpose when preparing for a multiple choice test, and the teacher doesn't even care. The music cues and the exaggerated performances keep this one coasting but never elevating to greatness.
Electric Shoes – While the premise of this sketch was an amusing one, Kenan Thompson's role in this profile of an unsung blues hero just made me miss "What's Up with That?" But still, the idea of a blues opener having an endless encore that overshadows the performer being profile makes for some good chuckles here and there.
The Worst
Mueller Report – Here's another one of those situations where the reality of The Mueller Report being reduced to a few pages for the sake of convenient soundbites is just too depressing to make funny. While the framing is clever, jumping from Mueller to William Barr to Donald Trump, it's just all so hopeless and pathetic that it's not even funny in parody form. Plus, the things Trump is saying here are far less ludicrous than what he's really saying on Twitter, so what's the point?
Louise's Birthday – Kate McKinnon is so odd in this sketch that she almost makes it work. But the manner in which this sketch progresses never goes anywhere funnier than McKinnon's voice and demeanor. The initial weirdness of this old woman asking her co-workers to kiss goes from funny to zero really quickly, and it just stays in neutral the rest of the way. Though I will admit that her getting out the clipboard with notes was a funny moment.
Weekend Update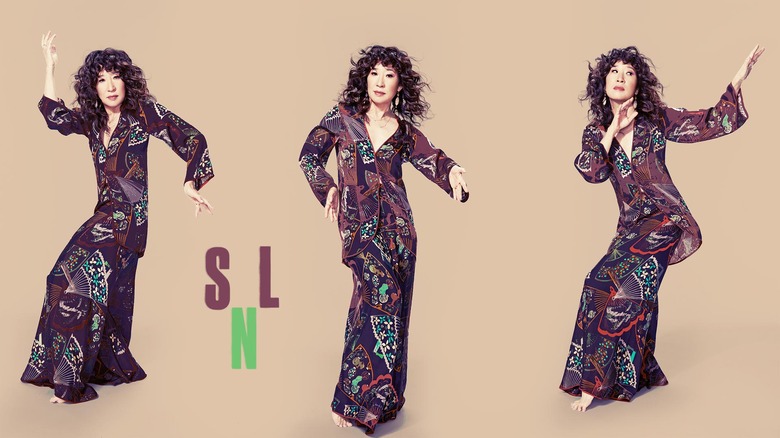 Colin Jost and Michael Che hammed it up with each of the special segments with guests, but otherwise kept things pretty low key while doing their headline stories and one-liners. Honestly, it was kind of lifeless, even more so than it usually is when the two aren't laughing with/at each other's jokes.
Jeanine Pirro – Cecily Strong deserves an Emmy for this Weekend Update segment alone. Her impersonation as Judge Jeanine Pirro is 100% perfect. Not only is her portrayal of this Fox News caricature barely exaggerated (because this woman is a f***ing joke in her own right), but the added gag of her falling out of her seat in excitement is raucously hilarious.
Astronaut Anne McClain – You might have heard that an all-female space walk ended up getting foiled when the suit availability for Anne McClain kept her from participating in the mission. And Aidy Bryant does an outstanding job of being artificially ecstatic and holding back sadness and anger at not being able to be in space.
The Host
Sandra Oh was a fantastic host. Not only did her enthusiasm and energy liven up every single sketch she was in, but it made some of the average sketches better than they should have been. Unfortunately, that means the sketches themselves weren't that great. Though the sketches that were the best were damn good, there was quite a decline as the average sketches were tallied up in this breakdown. But that's just how it goes sometimes.
The MVP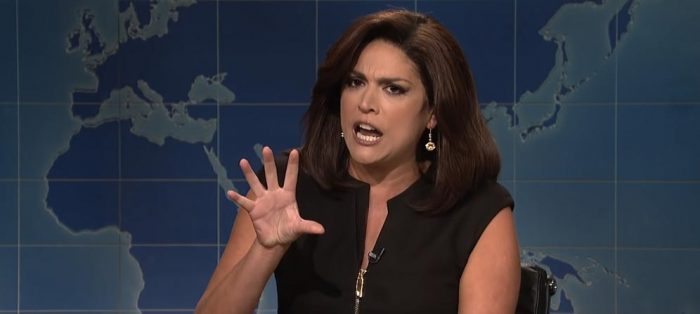 Cecily Strong – Her portrayal of Judge Jeanine Pirro alone was enough to land her in this spot. That performance in Weekend Update was non-stop hilarity and it's impressive that she can keep that up so long without breaking. It feels like an impersonation bolstered by the fact that she knows it's an absolutely humiliating spoof of such a wretched woman.
The Final Word
It's a bummer that SNL didn't return with a bang this week to kick off the three consecutive episodes, but when you have a show like this, they're not all going to be winners. In the end, that's what makes SNL great. It's spontaneous and imperfect, and you have to roll with the punches.