Superhero Bits: DC Universe Celebrating Batman's 80th Anniversary, Hellboy Day Tributes & More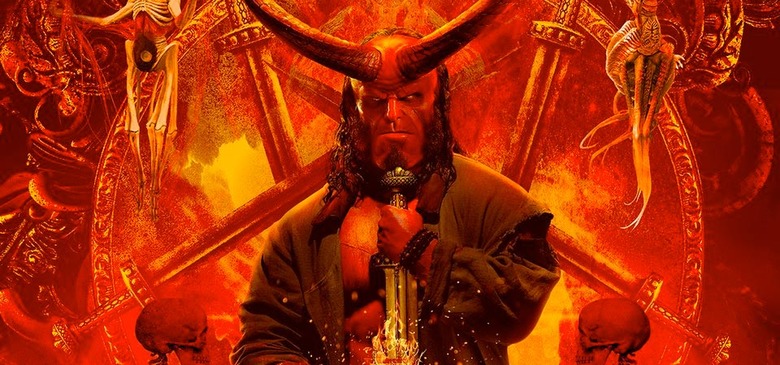 Want to get DC Universe content for free? Which comic book movie won Favorite Movie at the Nickelodeon Kids Choice Awards? Want to know some alternate Stan Lee lines for Spider-Man: Into the Spider-Verse? Does an Avengers headquarters LEGO set reveal a secret plan from Endgame? What is Shazam's Rotten Tomatoes score? Did you celebrate Hellboy Day last weekend? All that and more in this edition of Superhero Bits.
The Red Daughter continues to create big problems for Supergirl in the upcoming new episode "All About Eve."
For Batman's 80th birthday, DC Universe will have Batman films, shows and comics available for free for one day.
The DC Universe series Doom Patrol keeps on trucking every week, and here's a promo for "Therapy Patrol."
Hellboy creator Mike Mignola takes a look back at 25 years of the hellish hero in this retrospective interview at io9.
The fifth and final season of Gotham marches towards the end with a new promo for this week's "They Did What?"
Captain Marvel has soared passed $900 million worldwide, as well as the $300 million mark in the United States.
Check out our exclusive artwork for @HellboyMovie and get ready to raise some hell in #IMAX theatres on April 12! Tickets on sale NOW for select theatres. Reserve your seat today: https://t.co/hM9uULicTV pic.twitter.com/jLW46EXfmT

— IMAX (@IMAX) March 23, 2019
How many posters will Hellboy have? We're not sure, but here's another fiery one released by IMAX last weekend.
The 2019 Nickelodeon Kids Choice Awards gave Avengers: Infinity War the FavoriteMovie award, so there's that.
Due to the amount of graphics and images included in Superhero Bits, we have to split this post over THREE pages. Click the link above to continue to the next page of Superhero Bits.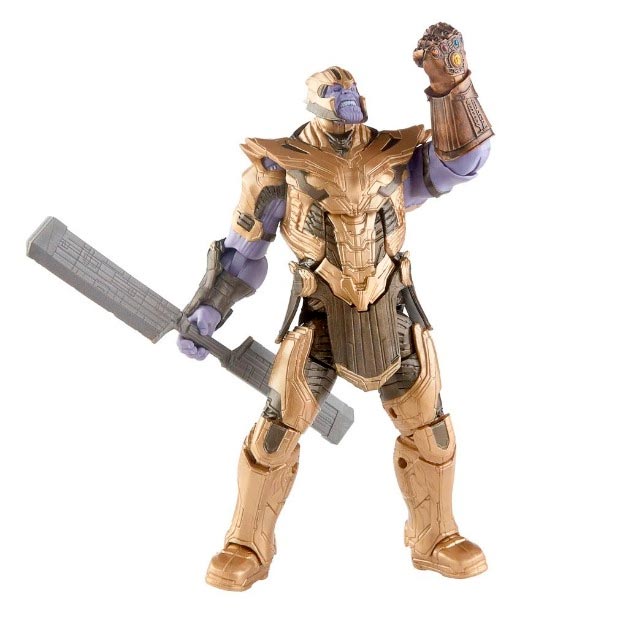 Here's a good look at Thanos in his full armor in the form of a new, forthcoming Avengers: Endgame action figure.
Spider-Man: Into the Spider-Verse co-director Rodney Rothman revealed alternate Stan Lee lines of dialogue.
A fan put together a makeshift trailer for a sequel to Venom featuring the credits scene teased villain Carnage.
A leaked image from the Avengers headquarters LEGO set may have a bit of a spoiler object included in the lab.
For 25 years, Hellboy has taken us on adventures drinking with skeletons, exploring folklore and fighting monsters around the world, and traveling all the way to Hell & back. Congratulations from all of us on 25 years of Hellboy, Mike! @artofmmignola #hellboyday #hellboy25 pic.twitter.com/HqujjYsIr4

— Dark Horse Comics (@DarkHorseComics) March 23, 2019
It's been 25 years since Hellboy brought fire into all our hearts, and the entire creative team thanked the fans.
A set photo of a truck from the set of Morbius the Living Vampire features a Kraven the Hunter Easter egg.
Endgame Standee seen at my theater last night from
marvelstudios
Hulkbuster is also featured on this Avengers: Endgame theater stand that you might see in your multiplex.
Shazam! is riding high with a Rotten Tomatoes score of 92% with 63 reviews counted at the time of this writing.
Due to the amount of graphics and images included in Superhero Bits, we have to split this post over THREE pages. Click the link above to continue to the next page of Superhero Bits.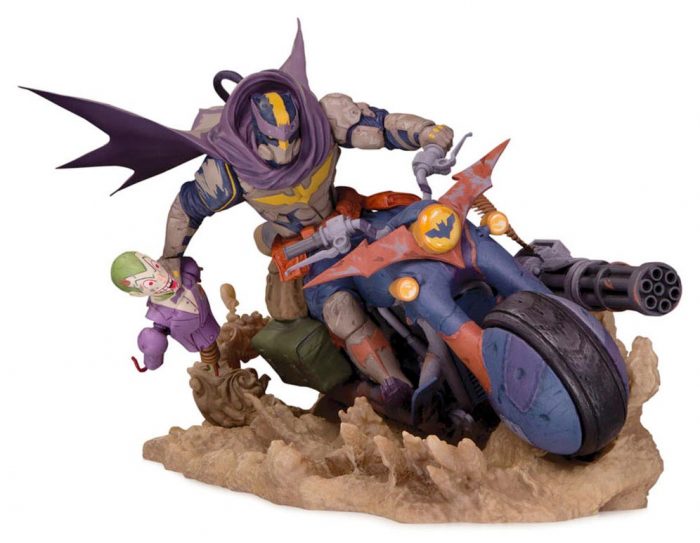 Batman rides a post-apocalyptic motorcycle in a killer Batman: Engines of Chaos statue from DC Collectibles.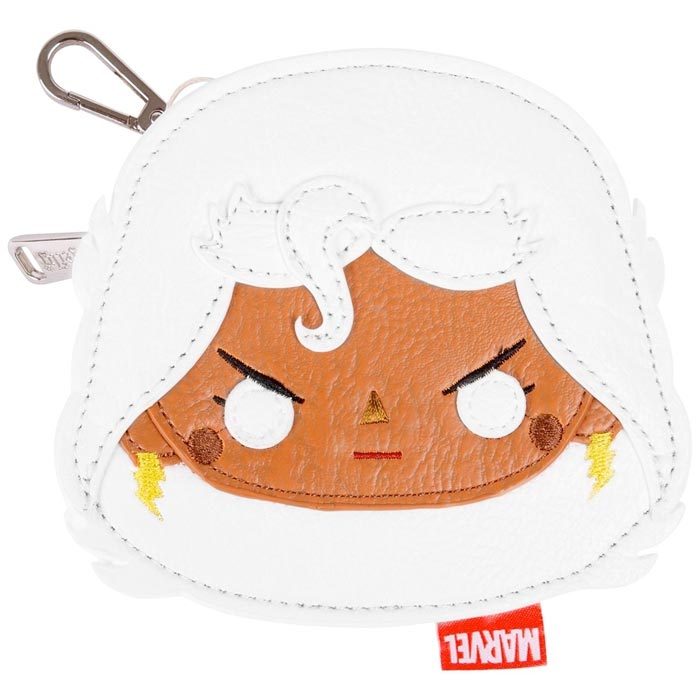 A cute little version of Storm will hold all your change as a coin purse that has no weather powers whatsoever.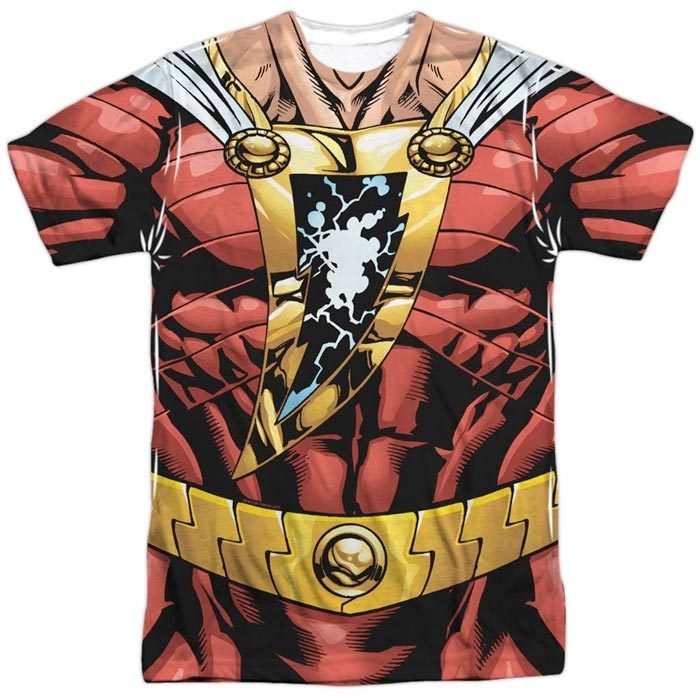 If you're not up for dressing up like the new movie version of Shazam!, this comic book costume shirt is for you.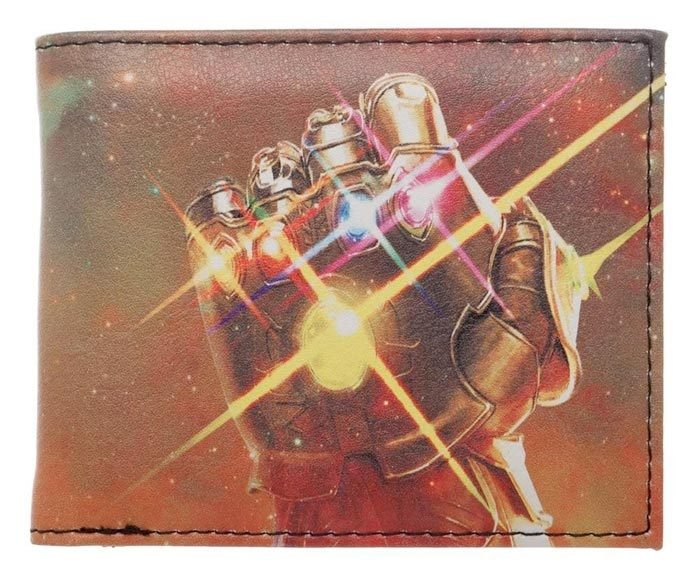 You don't need all of the Infinity Stones to control how much money leaves your new Infinity Gauntlet wallet.
Read the previous edition of Superhero Bits right here.