Star Wars Bits: Celebration Updates, Galaxy's Edge, Episode 9 Leaks, And More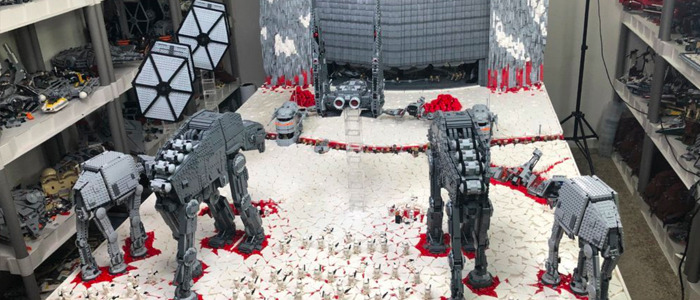 In this edition of Star Wars Bits:
Mark Hamill talks about Carrie Fisher's impact in Star Wars: Episode IX
The Phantom Menace is getting a 20th anniversary panel at Star Wars Celebration – plus several newly-announced guests
One fan spent more than a year building a LEGO version of The Last Jedi's Crait battle
Tons of updates from Disney's Star Wars: Galaxy's Edge
Plot rumors about Episode IX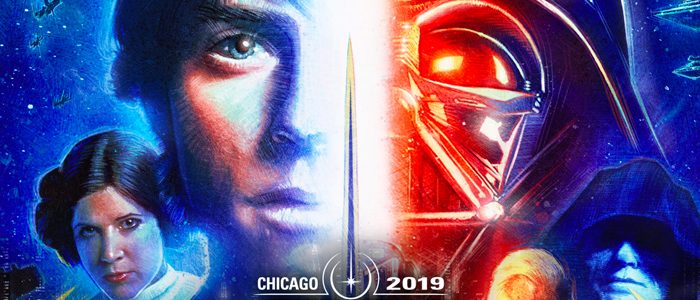 Let's kick things off with a quick recap of all the new Star Wars Celebration news that's arrive lately. My old lightsaber battle buddy and the face of Maul, Ray Park, will be appearing at the convention in Chicago, as will C-3PO actor Anthony Daniels. (Remember all of his mysterious tweets? Those were all just an elaborate way for him to announce that he would be attending.) Rebels stars Matt Lanter and Tiya Sircar will also be there, alongside Billy Dee Williams, Paul Bettany, Riz Ahmed, and many more.
Star Wars: Episode I – The Phantom Menace premiered twenty years ago, and a special panel will be held at Star Wars Celebration this year to celebrate the anniversary. If Episode I isn't your thing, stop by the three animation panels that will be held there instead – and we echo the sentiments of our old friend Germain Lussier about the way Lucasfilm cut off speculation early here:
I very much appreciate the "there won't be a surprise announcement of a new series during [the Rebels] panel" aside in this article. It's refreshing to cut all speculation off at the head. https://t.co/h0wD5woba5

— Germain Lussier (@GermainLussier) March 6, 2019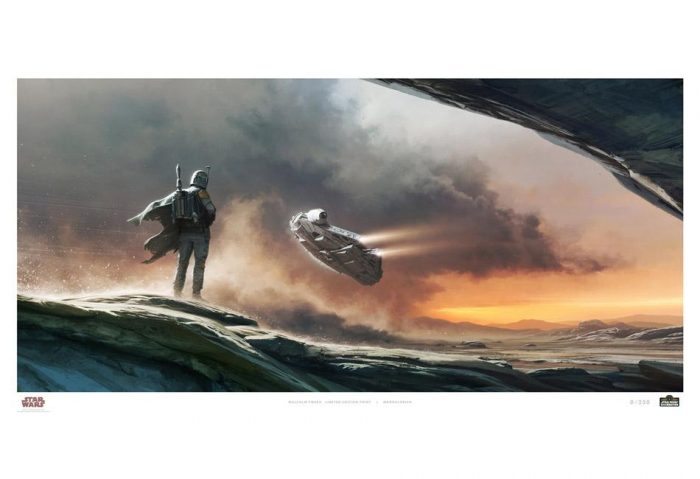 One final note about Celebration before we move on: Acme Archives is selling some incredible prints (like the one above from artist Malcolm Tween) that can only be picked up in person at the convention, but the pre-order period lasts until March 15. See the rest of the art and get more details here.
YouTuber David Hall spent more than 13 months building this LEGO version of the Battle of Crait using 100,000 bricks, and got noticed by the official Star Wars Twitter account.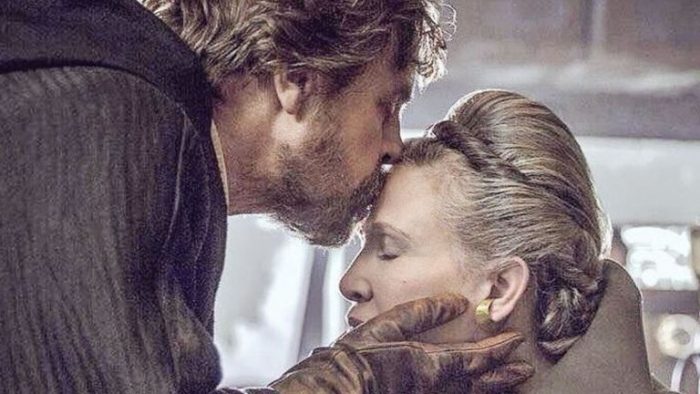 In an interview with Den of Geek, Mark Hamill spoke about the arc of the new film trilogy as it relates to the original trilogy characters, specifically addressing how Episode IX was supposed to be (and will still be) Carrie Fisher's movie:
"Harrison [Ford] was more prominent in the first of the sequels, then I was more prominent, and Carrie was meant to be more prominent in the third. I'm glad they found a way to do that, and something tells me that she'd get a real kick out of the fact that she had a hit movie years after she left us, because that was just her. I like to think that would please her, but nothing would be better than having her here."
In what I'm sure must have been an incredibly distracting thing for the musicians to experience, two people from the School of Saberfighting performed a battle between Anakin Skywalker and Obi-Wan Kenobi on the same stage that music was being played.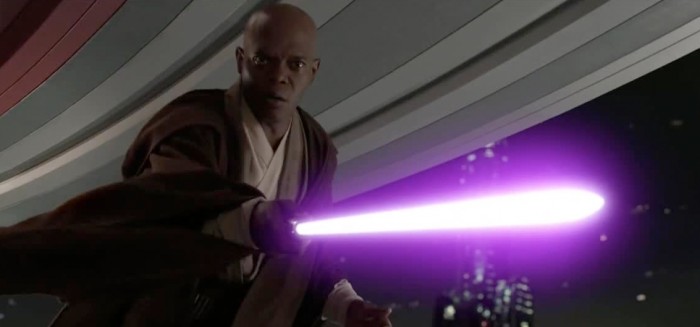 Surprising absolutely no one, actor Samuel L. Jackson has said (yet again) that he's interested in reprising his role as Mace Windu in another Star Wars movie. "Well, we've got Lola [VFX], they've got Lola, it's theirs, let's see what happens. I'm down with it," Jackson told ComicBook.com, referencing the company that worked on his de-aging effects in Captain Marvel and implying that same technology could be used to resurrect Mace Windu. "I've still got my purple lightsaber, I'm ready."
Honored to be an intergalactic hero with you

— Brie Larson (@brielarson) March 2, 2019
Speaking of Sam Jackson, his Captain Marvel co-star Brie Larson got in on a little Star Wars love recently as well.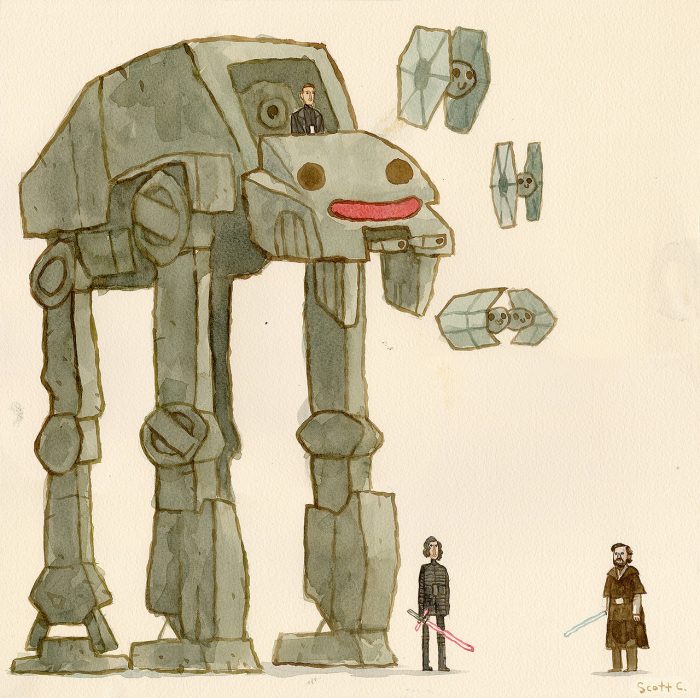 Artist Scott C (who just painted an awesome Back to the Future-inspired piece and explained his step-by-step process to us) added Luke vs. Kylo Ren to his "Great Showdowns" series.
Cinematographer Dan Mindel shared this photo of a script department patch from Episode 9.
I was at an award dinner in NYC last Sunday night, and Kathleen Kennedy was a surprise presenter. The first thing she said upon entering the room was something to the extent of: "Just to get this out of the way, we don't have a title for Episode IX yet."

— James Zahn – The Rock Father™ (@therockfather) February 23, 2019
Apparently the title still hasn't been settled on.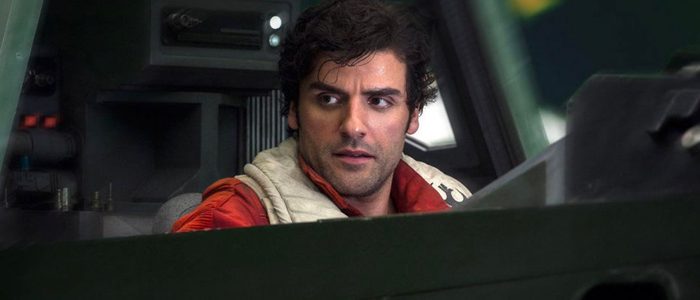 Fake names are being used to refer to characters from Episode 9 so the actual names don't leak online (or to hide the actions of characters we've already met), and a new report claims that some of those fake names are based on cities: London, Oslo, Bruges, Limerick, and Boston.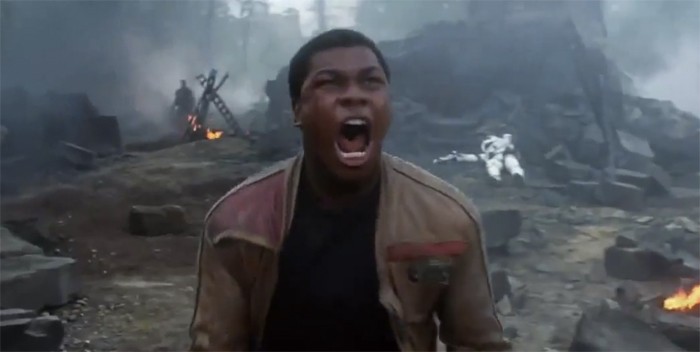 MakingStarWars has a galactic ton of new leaks about Episode 9, many of which are what I'd call spoilers. I won't reproduce them here, but fair warning: there's a LOT there and if you're like me, you could regret learning about it online instead of seeing it in a trailer or in the theater for the first time.
Producer Frank Marshall (Kathleen Kennedy's husband) looks like he had a blast on the ones and twos during the Episode 9 wrap party.
The Mandalorian has wrapped production, but showrunner Jon Favreau is still going to enough meetings that he managed to luck out and get a cool Gandalf/Yoda doodle from Dave Filoni.
Catherine Taber, who played Padmé Amidala in Star Wars: The Clone Wars and Star Wars Forces of Destiny, reads this section from the new book Star Wars: Queen's Shadow, which was written by E.K. Johnston and is available now.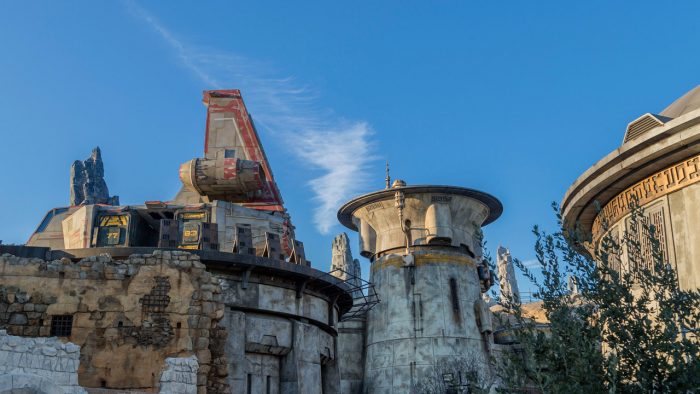 Let's move on to Galaxy's Edge, shall we? We already wrote a detailed breakdown of all the new information we learned from the visits to the park, but now the Disney Parks blog has shared some new information, including a look at the costumes that cast members can choose from, and details about the proprietor of one of the land's restaurants. Here's my favorite excerpt:
Chef Strono "Cookie" Tuggs is in much demand for his culinary skills, so he moves from site to site in a modified Sienar-Chall Utilipede-Transport that becomes a mobile kitchen and restaurant – like an intergalactic "food truck."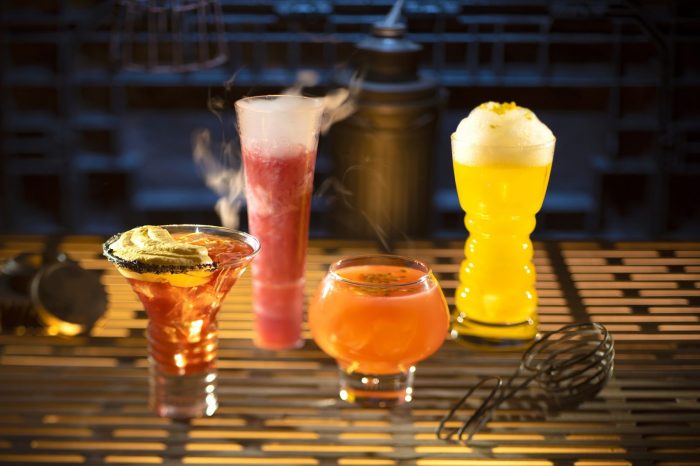 And finally, let's wrap up with the release date of the new Galaxy's Edge cookbook, which is written by Chelsea Monroe-Cassel and Marc Sumerak. That book hits shelves on the red-letter date of November 5, 2019, and you can read a description of it below:
Inspired by the cuisine from the exciting new Star Wars: Galaxy's Edge themed lands at Walt Disney World and Disneyland, the Star Wars: Galaxy's Edge Cookbook is the ultimate source for creating out-of-this-world meals and treats all the way from Black Spire Outpost.
This exciting new cookbook is inspired by the cuisine from Disney's hugely anticipated theme park expansion, Star Wars: Galaxy's Edge. Based on the delicious delicacies found in Black Spire Outpost on the planet Batuu, this cookbook provides Star Wars fans with a wealth of delicious intergalactic recipes. Engaging, fun, and informative, Star Wars: Galaxy's Edge Cookbook is the definitive guide to the delectable cuisines of a galaxy far, far away.