'Santa Clarita Diet' Season 3 Premiere Date Set For March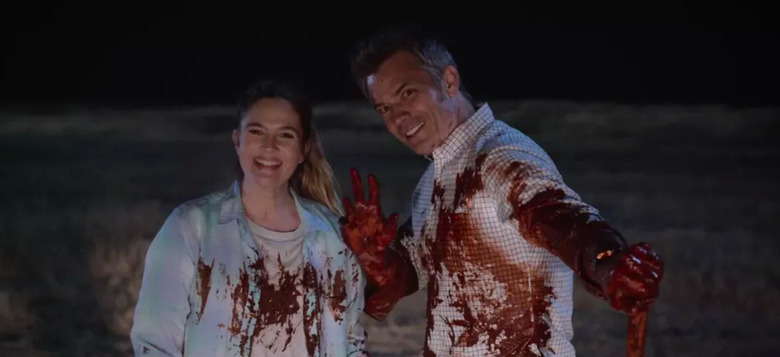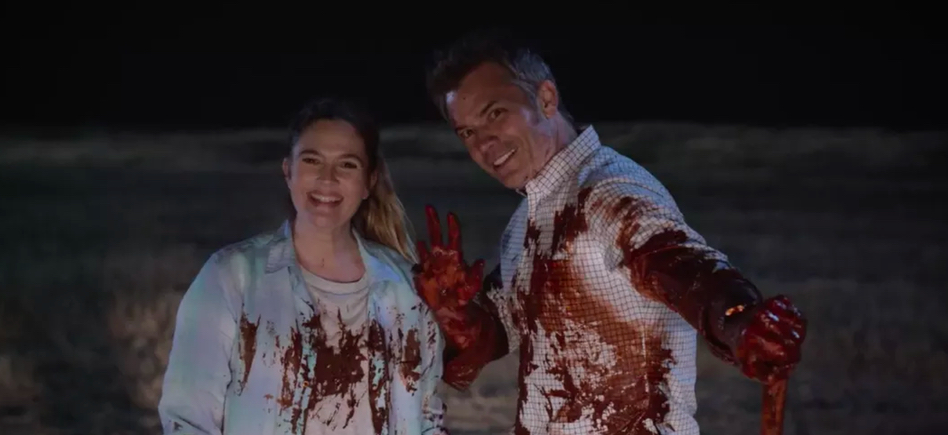 Santa Clarita Diet, the Netflix comedy where Drew Barrymore can't stop chowing down on human flesh, is coming back for an all-new darkly comedic season. The series will return to the streaming service in March, and an official Santa Clarita Diet season 3 premiere date has just been released, along with a quick, cute teaser.
Santa Clarita Diet Season 3
Ready for more hilarious bloodshed? This is a clever little date announcement that strings together quick snippets from episodes to compose some twisted marriage vows. Santa Clarita Diet season 3 drops on Netflix March 29, 2019. I'll confess I have yet to watch this show, but people seem to love it. And it must have quite an audience for Netflix to keep renewing it! If you're a fan of this series, this will no doubt be good news to you.
Joel (Timothy Olyphant) and Sheila (Drew Barrymore) are husband and wife realtors leading vaguely discontented lives in the L.A. suburb of Santa Clarita with their teenaged daughter Abby, until Sheila goes through a dramatic change sending their lives down a road of death and destruction...but in a good way.
Santa Clarita Diet stars Drew Barrymore as Sheila Hammond, Timothy Olyphant as Joel Hammond, Liv Hewson as Abby Hammond and Skyler Gisondo as Eric Bemis.