Star Wars Bits: Celebration Guests, 'Return Of The Jedi' Funko Pop! Toys, 'The Mandalorian', And More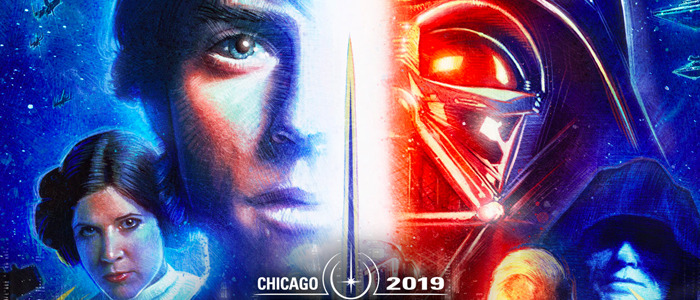 In this edition of Star Wars Bits:
Cool artwork and a lengthy list of Star Wars Celebration participants
Photos from the set of The Mandalorian
Return of the Jedi is getting several Funko Pop! toys
One of the most important names in Star Wars comics is stepping down
Is the first trailer for Star Wars: Episode 9 debuting during the Super Bowl this weekend?
And more!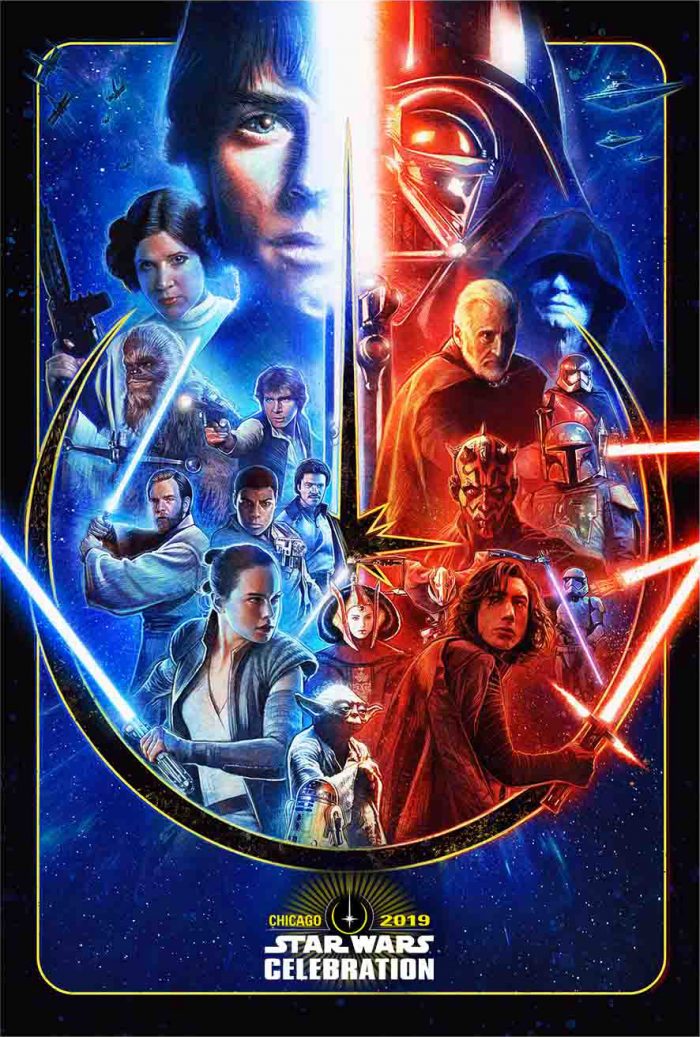 Here's the official poster for this year's Star Wars Celebration, which takes place from April 11-15 in Chicago, Illinois. Here are the participants who've been announced over the past several days:
Joonas Suatomo (Chewbacca), Sam Witwer (voice of Darth Maul), Greg Grunberg (Snap Wexley), Dave Chapman (puppeteer for Rio Durant and Lady Proxima), Greg Proops (voice of Jak Sivrak and Garma), Paul Kasey (Admiral Raddus), Ian McElhinney (General Dodonna), Orli Shoshan (Shaak Ti), Ashley Eckstein (Ahsoka Tano), Daniel Logan (young Boba Fett), Ken Leung (Admiral Statura), John Ratzenberger (Major Derlin), Christopher Sean (Kazuda Xiono), Suzie McGrath (Tam), Scott Lawrence (Yeager), Janina Gavankar (Iden Versio), James Arnold Taylor (Obi-Wan Kenobi on Star Wars: The Clone Wars), Matt Wood (General Grievous), and more.
Yep. Fades to black and the credits go up. https://t.co/lgUnxWWKlK

— John Boyega (@JohnBoyega) January 29, 2019
JOKE. https://t.co/hJn5xRR9O7

— John Boyega (@JohnBoyega) January 30, 2019


John Boyega (Finn) recently had some fun with a fan on Twitter, and OF COURSE fandom couldn't just let a little joke slide without losing their damn minds.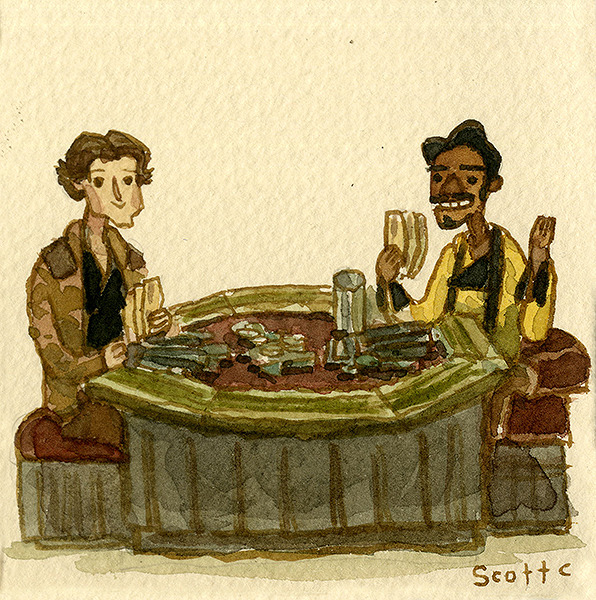 Artist Scott C. has a new piece inspired by Solo: A Star Wars Story called "Everything you heard about me is true."
Congratulations Adam on your well-deserved #Oscars nomination for #BlacKkKlansman, playing a good man only pretending to be evil! #justsayin
👍 pic.twitter.com/zr1lU5QEff

— Mark Hamill (@MarkHamill) January 22, 2019


Mark Hamill took to Twitter to congratulate Adam Driver on his Oscar nomination, while trolling Star Wars fans about Kylo Ren's possible future at the same time.
Adam Driver rules. pic.twitter.com/5jm8EKJxBV

— neil (@rejects) January 26, 2019
And speaking of Driver, the actor entertainingly avoided answering a Star Wars-related question while promoting his new movie The Report at Sundance.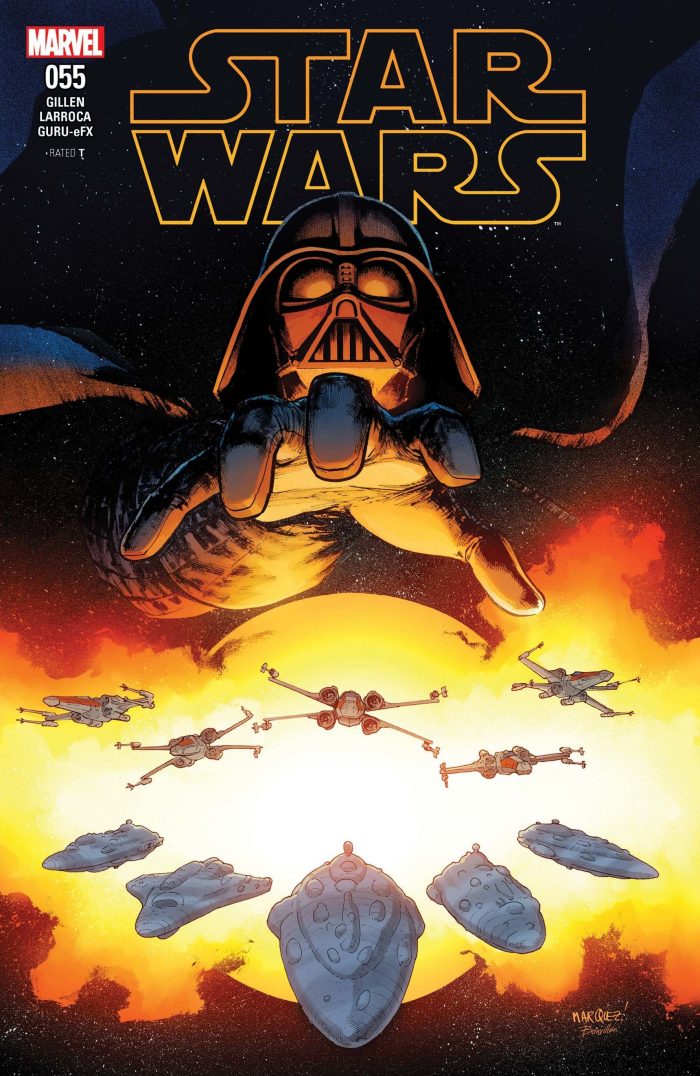 Kieron Gillen, the award-winning writer of Marvel's Darth Vader comics and the writer of their primary Star Wars comic, is leaving the franchise this year. "I have three issues left to write in THE SCOURGING OF SHU-TORUN," he said. "That's issue 67, the end of my story, and I'll be off. No present plans to write anything else in Star Wars – I suspect I've said all I've wanted to about these characters in comics. At least in this period, anyway." No word yet on who's going to take over writing duties for that title.
Star Wars meets Shakespeare in this moody little short film (via io9).
We could all use a little more Orson Krennic in our lives, and Hot Toys is here to fill that need with a 1/6 scale collectible figure. Who wouldn't want Ben Mendelsohn's Rogue One character staring at you from your work desk every day in his sharp white uniform? The figure includes "multiple interchangeable hands, a magnetic cape, a poncho, a removable magnetic hat, a blaster pistol, ammo clips, two code cylinders, and a specialized figure stand." Get more details about it here.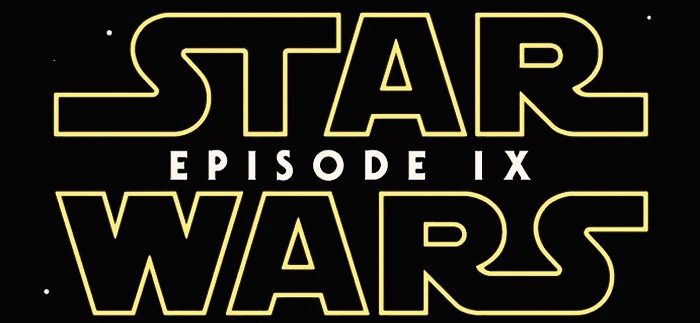 Deadline reports that J.J. Abrams' Star Wars: Episode 9 will not be dropping a trailer during the Super Bowl on Sunday. "The thinking is that Episode IX can feasibly create its own weather whenever Disney decides to launch the trailer; it doesn't need a big 103 million-viewed event to prop the December 20 release."
Lucasfilm's Pablo Hidalgo explained why a TV show version of Star Wars 1313, one of the company's abandoned video games, never came to fruition: local residents rejected Lucasfilm's plan to build more sound stages. But as of a few years ago, Lucasfilm president Kathleen Kennedy told us she still wanted to develop that story, so it may appear in some form down the line.
Hear Winnie the Pooh voice actor Jim Cummings read a clip from Star Wars: Pirate's Price, courtesy of Entertainment Weekly.
When you've been working together for a while... #StarWars pic.twitter.com/KkqFZSvDG8

— Brian Herring The Book of BB-8 (@BrianHezza) January 26, 2019
Today was a wrap on BB-8. The last 5 years have been an amazing ride. Thanks to @jjabrams, Kathleen, Neal, #teamBB8 especially Dave and the entire cast & crew for the time of my life. Few people get to live the dream. Thank you. #StarWars #IX #puppeteer #BB8 #StarWarsEpisodeIX pic.twitter.com/Oxa8n1oHu2

— Brian Herring The Book of BB-8 (@BrianHezza) February 1, 2019
Puppeteer Brian Herring, who brought BB-8 to life in the new trilogy, shared a few special photos on Twitter.
Today was 3PO's last on Episode IX. He's sad – so am I. But we're so proud to have worked with such a lovely, talented cast & crew lead by J.J. & Kathy. I'll miss everyone but I'm glad to know that we've been making something exceptional together, to share with the waiting world.

— Anthony Daniels (@ADaniels3PO) January 28, 2019
I'm so touched by all your messages. I admit, leaving the set on Monday needed a stiff upper lip. No problem for 3PO. But for me... Now your tweets keep that feeling alive, making me sadly happy. But when one door closes... Then, doors aren't the only things you open. Are they.

— Anthony Daniels (@ADaniels3PO) January 30, 2019


Anthony Daniels marked C-3PO's final day on the Episode 9 set, and then delivered a touching follow-up.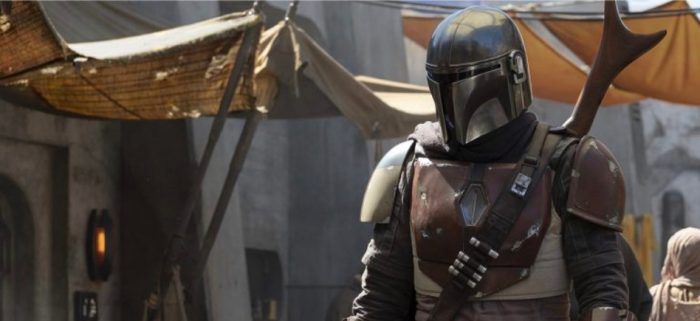 MakingStarWars relays the info that the lead character of The Mandalorian will be using Scarif Trooper and Death Trooper parts on his costume as the series goes on. They also bring word about a new character in the show:
Supposedly there is a secret enclave of Mandalorians our hero is affiliated with. It is in this enclave that an armorer resides. It appears this woman is the key to his major upgrades. It almost sounds like she's Q from James Bond for our hero, but I might be overstepping with that comparison. It isn't clear how much of the costume is older Mandalorian armor and how much are parts he's acquired in his adventures or misadventures especially as the story moves on. But I did see him fighting a lot of Death Troopers and I'm assuming that's where he gets those pieces. That is kind of cool when you think about it as the Empire is dying post Return of the Jedi and the Rogue One Death Troopers are about to be a thing of the past that he carries into that new era. It also sounds like that enclave is going to be really inspiring for future Star Wars content.
In the 1977 Star Wars, Luke Skywalker originally purchased R5-D4 from the Jawas, but their time together was short-lived. "Red" blew a gasket, so Luke got R2-D2 and C-3PO instead. But Jon Favreau recently shared this photo of ol' R5 from the set of his Disney+ series The Mandalorian, so it appears that gasket problem ended up getting fixed after all.
Tesla founder Elon Musk also dropped by the set and was able to wield some sort of double-barrel weapon. Your guess is as good as mine as to who will actually be holding it in the show.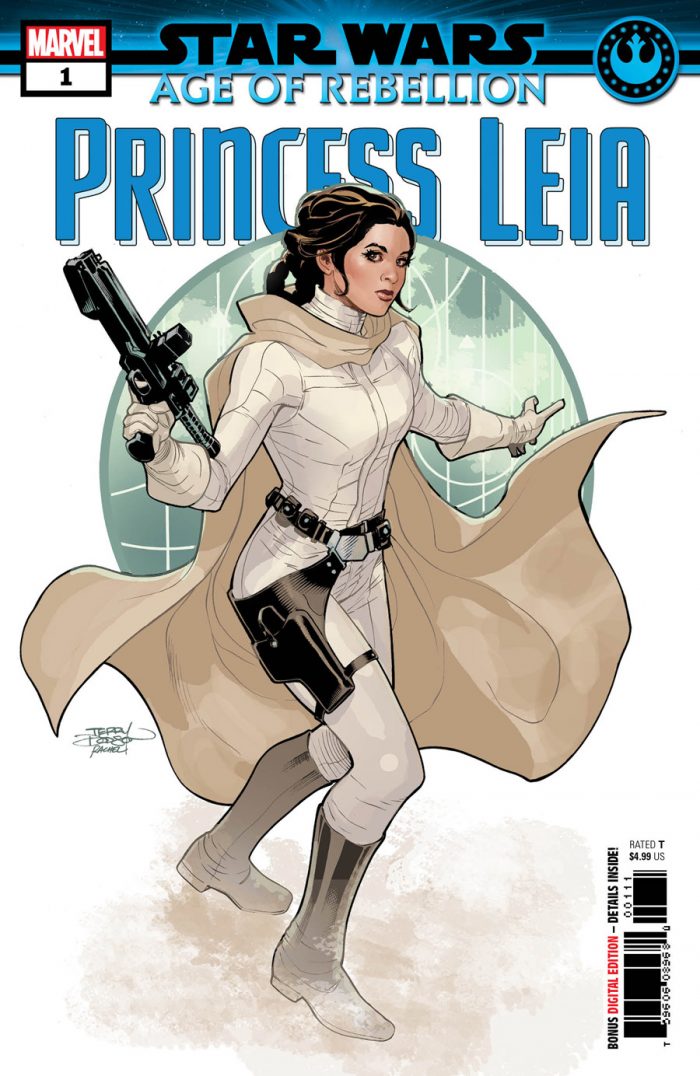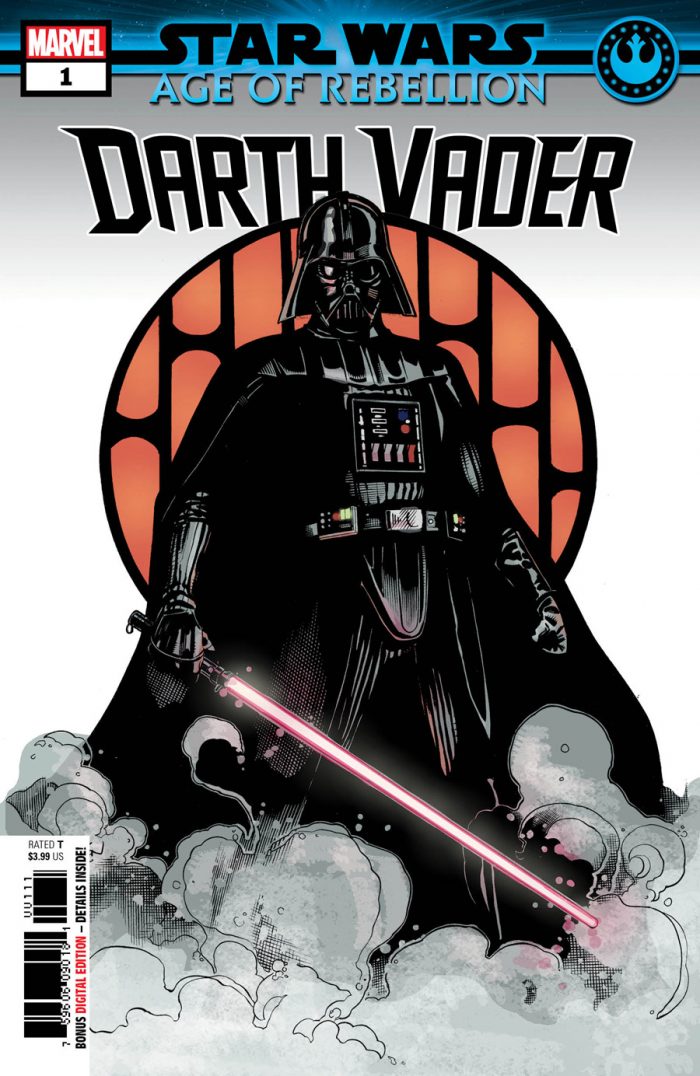 Marvel's Star Wars: Age of Rebellion is a series of one-shot comics from writer Greg Pak, and several covers hit the web recently. I've included the ones of Leia and Vader, but click here for more.
Sounds like filmmaker Christopher McQuarrie won't be directing a Star Wars movie any time soon (he's busy with back-to-back Mission: Impossible sequels anyway).
StarWarsUnderworld points us to these new scans from the upcoming book Industrial Light & Magic Presents: Making Solo: A Star Wars Story, which will be released on April 16, 2019.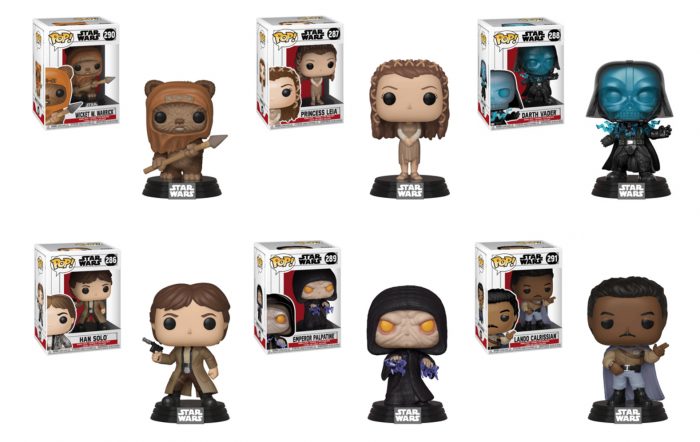 Wicket, Leia, electrocuted Darth Vader, Endor Han, Palpatine, and General Lando from Star Wars: Return of the Jedi are all getting the Funko Pop! treatment. They'll be available soon, so watch the official site for more.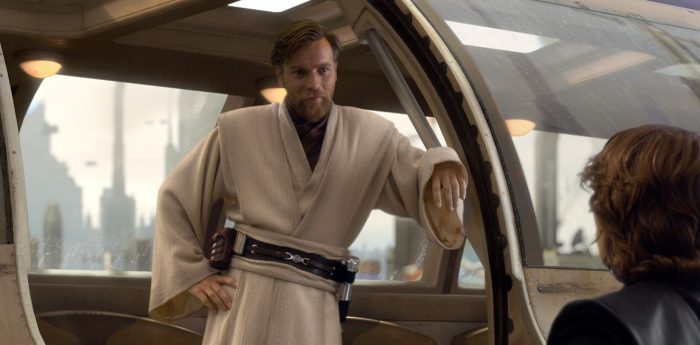 We'll end on a positive note, with Ewan McGregor appreciating how the passage of time has made the Star Wars prequels more acceptable in the eyes of a portion of the fandom:
"For all my moaning about green screen, I did enjoy playing Obi-Wan and this link to Alec Guinness. George Lucas wanted to do something very different with the prequels. That's why people felt cheated. It was upsetting when people would laugh and joke about it. Now, many years later, the prequels meant a lot to the generation that were kids then. So from smirking, cynical opinions, now I'm getting feedback from the kids they were made for. I'm really happy about that."