Daily Podcast: Is A Funko Pop Movie A Ridiculous Concept? Is The LEGO Movie Sequel Awesome? And The Death Of The Dark Universe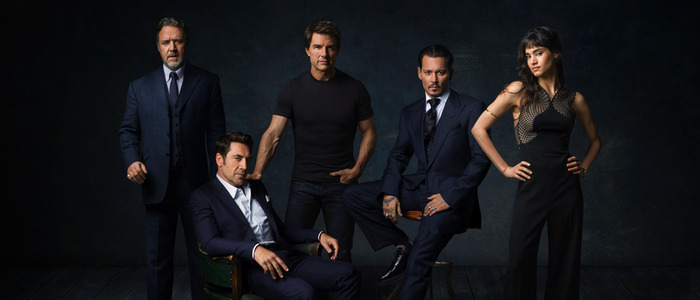 On the January 29, 2019 episode of /Film Daily, /Film editor in chief Peter Sciretta is joined by /Film managing editor Jacob Hall and writer Hoai-Tran Bui to discuss the latest film and tv news.You can subscribe to /Film Daily on iTunes, Google Play, Overcast, Spotify and all the popular podcast apps (here is the RSS URL if you need it).
Opening Banter: Brad, Ben and Chris are still at Sundance.On The Site:
Peter plugs
Jack Giroux's Interview with 'The Kid Who Would Be King' Director Joe Cornish on His Love for 'Excalibur' and Putting a Led Zeppelin Shirt on Patrick Stewart
HT plugs
HT's Dumbo Set Visit Coverage:
Jacob plugs
Josh Spiegel's
'Sleeping Beauty' at 60: How Disney's Beautiful Box Office Failure Changed the Company Forever
In The News:
Jacob:
Oscar Isaac Joins Dune
HT: Reese Witherspoon, J.J. Abrams, Jordan Peele, and More Take On Time's Up Challenge to Hire Female Directors
Jacob:
'Upgrade' Director Leigh Whannell Set to Helm 'The Invisible Man' as Universal Retools Its Monsters Universe
Other Articles Mentioned:
All the other stuff you need to know:
You can find more about all the stories we mentioned on today's show at slashfilm.com, and linked inside the show notes.
/Film Daily is published every weekday, bringing you the most exciting news from the world of movies and television as well as deeper dives into the great features from slashfilm.com.
You can subscribe to /Film Daily on
iTunes
,
Google Play
,
Overcast
,
Spotify
and all the popular podcast apps (
RSS
).
Send your feedback, questions, comments and concerns to us at
peter@slashfilm.com
. Please leave your name and general geographic location in case we mention the e-mail on the air.
Please rate and review the podcast on iTunes, tell your friends and spread the word!
Thanks to Sam Hume for our logo.