Daily Podcast: 'Serenity' Might Have The Most INSANE Movie Ending Of The Year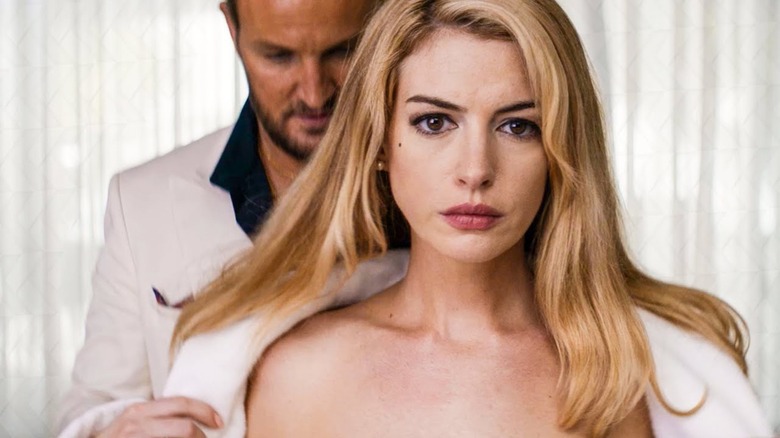 On the January 24, 2019 episode of /Film Daily, /Film editor in chief Peter Sciretta is joined by /Film writers Hoai-Tran Bui and Chris Evangelista to talk about the latest film and tv news and in the spoiler room, we'll be telling you about Serenity, the most insane movie of 2019.You can subscribe to /Film Daily on iTunes, Google Play, Overcast, Spotify and all the popular podcast apps (here is the RSS URL if you need it).
Opening Banter: Chris has one foot out the door, and everyone is listening to this new Weezer album.In The News:
Chris: Netflix Price Increase Could Result in 27% of Subscribers Cancelling
In The Spoiler Room:
HT's
'Serenity' Review: Matthew McConaughey Thriller Doesn't Just Jump the Shark, It Vaults and Somersaults Over It
On The Site:
Jack Giroux's
Interview with 'Serenity' Director Steven Knight, Who Doesn't Want to Put His Movies in a Genre
HT's
Pop Culture Imports: Netflix's Third and Last 'Godzilla' Anime, An Argentinian Nazi Drama, An Indian Crime Film, and More
Marshall Shaffer's
The Streamer's Guide to Sundance 2019: What Non-Festgoers Can Watch at Home
All the other stuff you need to know:
You can find more about all the stories we mentioned on today's show at slashfilm.com, and linked inside the show notes.
/Film Daily is published every weekday, bringing you the most exciting news from the world of movies and television as well as deeper dives into the great features from slashfilm.com.
You can subscribe to /Film Daily on
iTunes
,
Google Play
,
Overcast
,
Spotify
and all the popular podcast apps (
RSS
).
Send your feedback, questions, comments and concerns to us at
peter@slashfilm.com
. Please leave your name and general geographic location in case we mention the e-mail on the air.
Please rate and review the podcast on iTunes, tell your friends and spread the word!
Thanks to Sam Hume for our logo.