2019 Oscar Nominations Announced: 'Roma' And 'The Favourite' Lead The Pack With 10 Nominations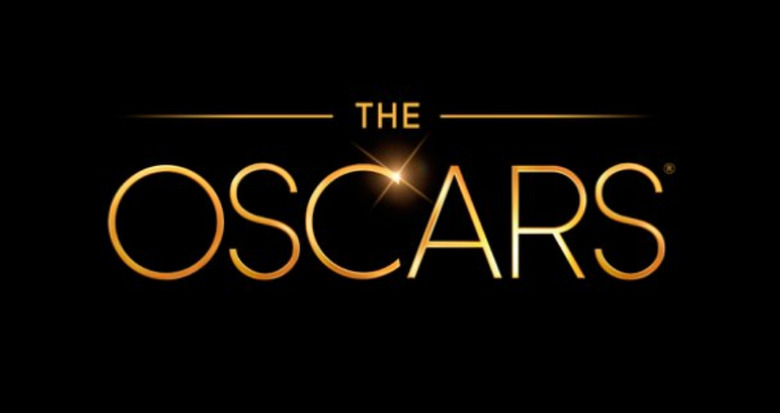 This morning, the nominees for the 91st Academy Awards were announced. As always, Hollywood's equivalent to the Super Bowl brought with it a fair number of surprises and snubs along with all of the expected announcements – the Oscars have a habit of being a surprising and predictable affair in equal measure.
We have compiled the complete list of 2019 Oscar nominations below. Who are the frontrunners? Who got shut out? Let's take a look.
Roma and The Favourite lead the pack with 10 nominations apiece. A Star is Born and Vice landed eight nominations each, while Black Panther received seven, including a nod for Best Picture (the first for a superhero movie). BlacKkKlansman received six nominations, edging out Green Book and Bohemian Rhapsody, which received five. Can You Ever Forgive Me and If Beale Street Could talk received three nominations each.
The 2019 Oscar Nominations
Best PictureBlack PantherBlackKklansmanBohemian RhaposdyThe FavouriteGreen BookRomaA Star is BornViceBest ActorChristian Bale, ViceBradley Cooper, A Star is BornWillem Dafoe, At Eternity's GateRami Malek, Bohemian RhapsodyViggo Mortensen, Green BookBest ActressGlenn Close, The WifeYalitza Aparicio, RomaOlivia Colman, The FavouriteLady Gaga, A Star Is BornMelissa McCarthy, Can You Ever Forgive Me?Best Supporting ActorMahershala Ali, Green BookAdam Driver, BlackKklansmanSam Elliott, A Star Is BornRichard E. Grant, Can You Ever Forgive MeSam Rockwell, ViceBest Supporting ActressAmy Adams, ViceMarina De Tavira, RomaRegina King, If Beale Street Could TalkEmma Stone, The FavouriteRachel Weisz, The FavouriteBest DirectorSpike Lee, BlacKkKlansmanPawel Pawlikowski, Cold WarYorgos Lanthimos, The FavouriteAlfonso Cuaron, RomaAdam McKay, ViceBest Adapted ScreenplayBallad of Buster ScruggsBlackKklansmanCan You Ever Forgive Me?If Beale Street Could TalkA Star is BornBest Original ScreenplayThe FavouriteFirst ReformedGreen BookRomaViceBest CinematographyCold WarThe FavouriteNever Look AwayRomaA Star Is BornBest Animated FeatureIncredibles 2Isle of DogsMiraiRalph Breaks the InternetSpider-Man: Into the Spider-VerseBest Costume DesignThe Ballad of Buster ScruggsBlack PantherThe FavouriteMary Poppins ReturnsMary Queen of ScotsBest EditingBlackKklansmanBohemian RhapsodyThe FavouriteGreen BookViceBest Production DesignBlack PantherThe FavouriteFirst ManMary Poppins ReturnsRomaBest Sound EditingBlack PantherBohemian RhapsodyFirst ManA Quiet PlaceRomaBest Sound MixingBlack PantherBohemian RhapsodyFirst ManRomaA Star Is BornDocumentary FeatureFree SoloHale County This Morning, This EveningMinding the GapOf Fathers and SonsRBGDocumentary Short SubjectBlack SheepEnd GameLifeboatA Night at the GardenPeriod. End of Sentence.Foreign Language FilmNever Look Away, GermanyShoplifters, JapanCapernaum, LebanonRoma, MexicoCold War, PolandMakeup and HairstylingBorderMary Queen of ScotsViceMusic (Original Score)Black PantherBlacKkKlansmanIf Beale Street Could TalkIsle of DogsMary Poppins ReturnsMusic (Original Song)"When A Cowboy Trades His Spurs For Wings" from The Ballad of Buster Scruggs"All The Stars" from Black Panther"The Place Where Lost Things Go" from Mary Poppins Returns"I'll Fight" from RBG"Shallow" from A Star Is BornAnimated Short FilmAnimal BehaviourBaoLate AfternoonOne Small StepWeekendsLive Action Short FilmDetainmentFauveMargueriteMotherSkinVisual EffectsAvengers: Infinity WarChristopher RobinFirst ManReady Player OneSolo: A Star Wars Story