Superhero Bits: 'Reign Of The Supermen' Clip, Zack Snyder Designs 'Justice League' Shirt For Charity & More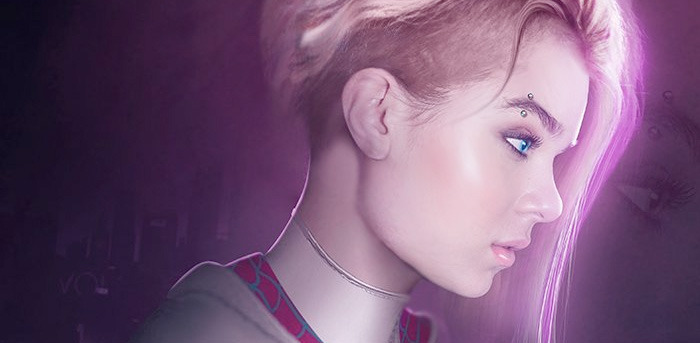 Want to help Zack Snyder raise money for suicide prevention by buying a Justice League shirt he designed? What Black Panther role did Sterling K. Brown originally audition for? Want to see a clip from the animated Reign of the Supermen? Now when is the Disney and Fox merger supposed to be a done deal? Which comic book movie landed nominations from the costume designer and make-up artist guilds? All that and more in this edition of Superhero Bits.
Here's a clip from the upcoming animated movie Reign of the Superman, coming to theaters and Blu-ray soon.
Arrow will be moving to a new time slot in the spring, airing at 9pm Eastern Time starting on April 1 on The CW.
"Buddies forever" – another early concept I designed for Groot in #guardiansofthegalaxy. This one has a bit more overt "human" anatomy in his structure. At Marvel we felt Rocket and Groot were pivotal for the success of the film. #marvel #marvelstudios #groot #rocket pic.twitter.com/AunqgA54hj

— Charlie Wen (@imcharliewen) January 10, 2019
Concept artist Charlie Wen posted this alternate design for Groot from the first Guardians of the Galaxy.
Veteran Arrow director Glen Winter is directing the Stargirl pilot for DC's streaming platform DC Universe
Here's a new promo for the upcoming third episode of the fifth and final season of Gotham, on FOX network.
Spider-Man PS4 has been nominated for the Design Innovate Communicate Entertain (D.I.C.E.) Awards.
I thought it would be fun to turn @HaileeSteinfeld into Spider-Gwen #Gwanda @SpiderVerse @SonyPictures pic.twitter.com/aLt7mhGfuD

— BossLogic (@Bosslogic) January 10, 2019
Boss Logic created this mock-up of what a Hailee Steinfeld might look like as a live-action Spider-Gwen.
Pedigree Comics' art consignment director Rand Lawrence had $1.4 million in Batman comics stolen from him.
Due to the amount of graphics and images included in Superhero Bits, we have to split this post over THREE pages. Click the link above to continue to the next page of Superhero Bits.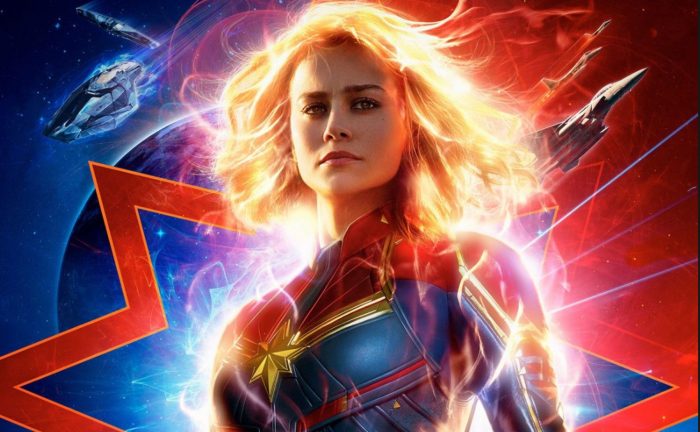 Captain Marvel outsold Captain America: Civil War in its first 24 hours of ticket presales over at Fandango.Black Panther landed nominations from the Costume Designers Guild and Makeup Artists and Hair Stylists Guild.
Here's another look at some of the visual effects used to take us to the underwater world of Atlantis in Aquaman.
Sterling K. Brown originally auditioned for M'Baku in Black Panther, but was offered the role of N'Jobu.
See how much inspiration the Aquaman movie took from the comics with a look at this piece of concept art.
Now the Disney and Fox merger is expected to close the deal by the end of March instead of later this month.

Shazam director David F. Sandberg showed off the foley artists hard at work creating sound effects for the movie.Aquaman has officially crossed the $700 million mark in international market, may hit $1 billion globally soon.
Due to the amount of graphics and images included in Superhero Bits, we have to split this post over THREE pages. Click the link above to continue to the next page of Superhero Bits.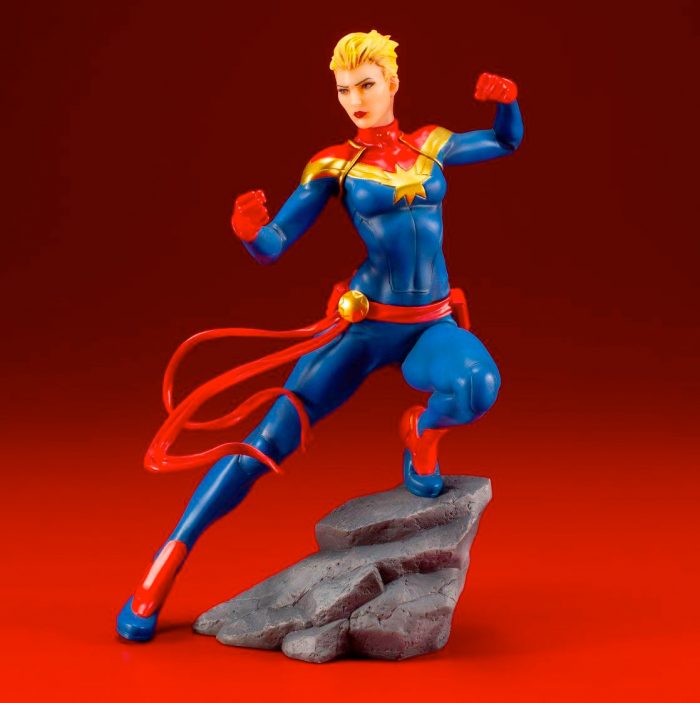 Kotobukiya is releasing a Captain Marvel ARTFX+ 1/10 scale statue based on an illustration by artist Adi Granov.
My contribution to the fan-initiated fundraising t-shirt campaign. All of the proceeds from this shirt going to American Foundation for Suicide Prevention. https://t.co/sJQwbqXM3D #afsp pic.twitter.com/X8caqcJlW2

— Zack Snyder (@ZackSnyder) January 10, 2019


Zack Snyder created a Justice League t-shirt to benefit Suicide Prevention, but there's only one day left to buy it.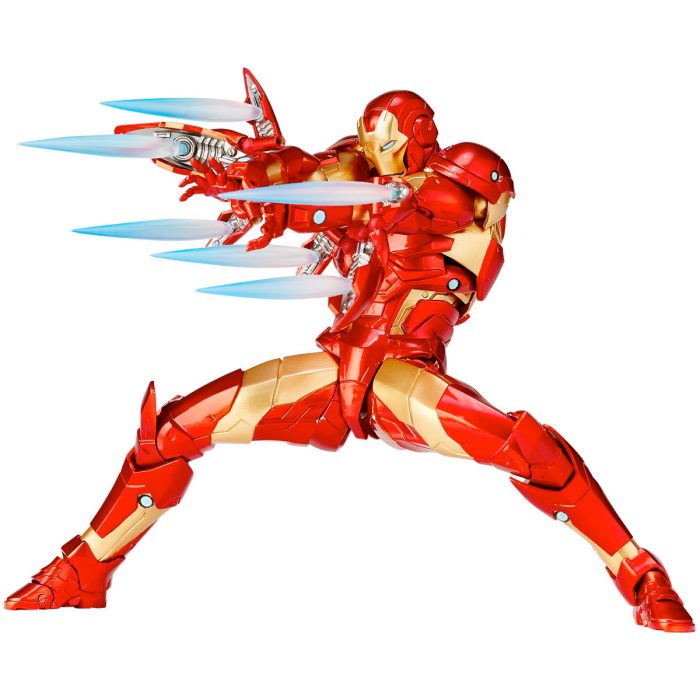 An Iron Man with Bleeding Edge armor Revoltech figure is coming from Figure Complex Amazing Yamaguchi.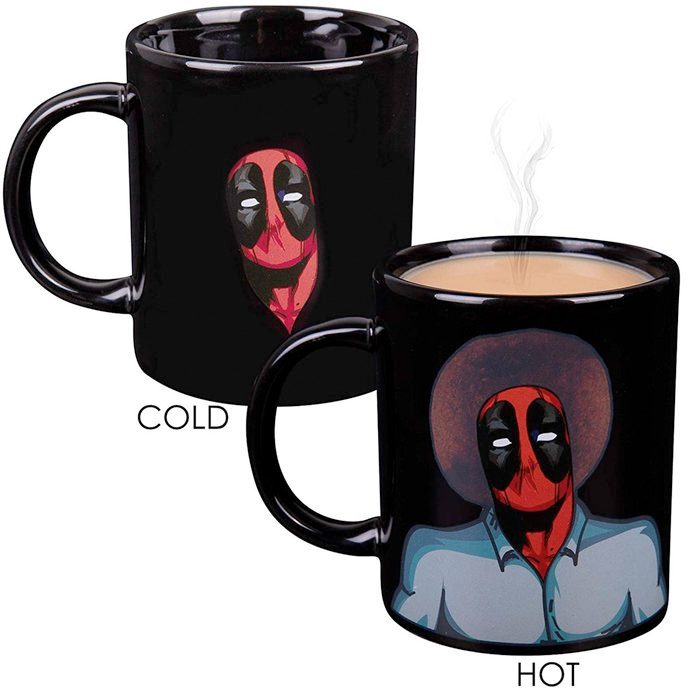 This new Deadpool coffee mug just has the Merc with a Mouth when cold, then goes Bob Ross with hot liquid.
Read the previous edition of Superhero Bits right here.