Oscars Shortlists Narrow Down The Field For Visual Effects, Documentaries, Score, Original Song & More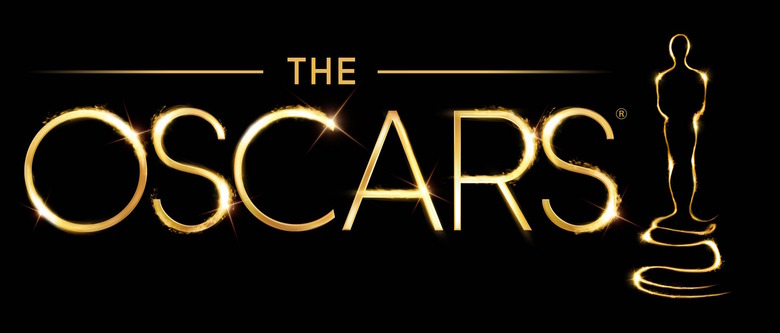 The Oscars are stil in the process of figuring out whether or not they'll have a host for next year's ceremony honoring the year in film that was 2018. But in the meantime, they still have a whole process of voting to get through in order to determine which films will be vying for nominations. The Academy has unveiled the shortlists for nine categories, including Best Original Score, Best Original Song, Best Documentary Feature, Best Visual Effects and more.
Check out the Oscars nominations shortlists below to see what's still in consideration.
Normally these shortlists are announced in a staggered way, but The Academy decided to release them all at the same time (via Variety). These are the lists that Academy members will be using to determine who gets Oscars nominations, which will be announced on Tuesday, January 22, 2019.
Documentary Feature
The Distant Barking of Dogs
Hale County This Morning, This Evening
Three Identical Strangers
Won't You Be My Neighbor?
Documentary Short Subject
My Dead Dad's Porno Tapes
Foreign Language Film
Colombia, Birds of Passage
Makeup and Hairstyling
Music (Original Score)
The Ballad of Buster Scruggs
Fantastic Beasts: The Crimes of Grindelwald
If Beale Street Could Talk
Music (Original Song)
"When A Cowboy Trades His Spurs For Wings" – The Ballad of Buster Scruggs
"Treasure" – Beautiful Boy
"All The Stars" – Black Panther
"Revelation" – Boy Erased
"Girl In The Movies" – Dumplin'
"We Won't Move" – The Hate U Give
"The Place Where Lost Things Go" – Mary Poppins Returns
"Trip A Little Light Fantastic" – Mary Poppins Returns
"A Place Called Slaughter Race" – Ralph Breaks the Internet
"OYAHYTT" – Sorry to Bother You
"Shallow" – A Star Is Born
"The Big Unknown" – Widows
Short Film (Animated)
Short Film (Live Action)
Visual Effects
Jurassic World: Fallen Kingdom
Welcome to Marwen somehow got on the finalist list for visual effects. Anything in Incredibles 2, which was on the previous shortlist for visual effects, was better than the effects used to bring those creepy dolls to life in the Robert Zemeckis movie. That's just ludicrous.
Interestingly, A Star Is Born only ended up with one song on the shortlist for Best Original Song, and it's "Shallow." But Mary Poppins Returns has the chance of getting two nominations since they have two songs on the shortlist. We'll see what happens when the nominations get announced next month.
The final Oscar nominations will be announced on January 22, but the 91st annual Academy Awards won't air until Sunday, February 24, 2019.  Stay tuned for all the latest Oscar nominations updates.