New 'Once Upon A Deadpool' Promo Defends The Hell Out Of Nickelback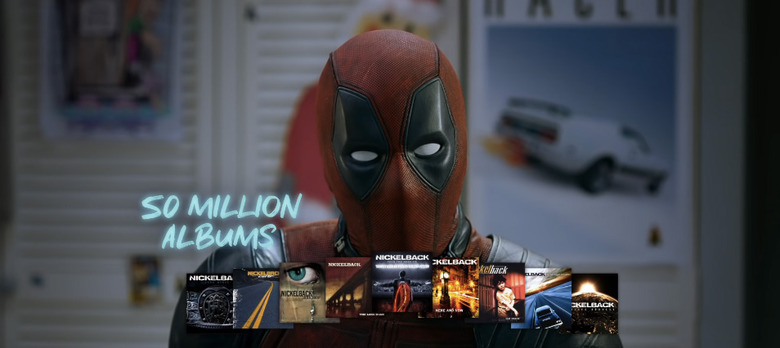 This is how you remind audiences that a PG-13 cut of Deadpool 2 is coming to theaters this week in the form of Once Upon a Deadpool. We've already seen a good amount of the back and forth between Deadpool and Fred Savage, reprising his childhood role from The Princess Bride, but a new promo features the longest scene yet between these two.
For those who don't know, Ryan Reynolds is fiercely Canadian, and it looks like he's bringing some of that maple pride to the Deadpool franchise because he puts up one hell of a defense for one of Canada's most reviled exports: the rock band Nickelback. After Fred Savage makes an off-handed comment about Marvel movies licensed by 20th Century Fox being like The Beatles produced by Nickelback, Deadpool just can't contain his frustration and he goes on quite the rant.
Watch the Once Upon a Deadpool Nickelback video below.
Once Upon a Deadpool Nickelback Video
Honestly, this schtick between Deadpool and Fred Savage has really been working for me. It's a hilarious idea, and Fred Savage is really leaning into this, which makes it that much more fun. Hopefully, there's enough funny banter between them to make a double dip into a tamer version of Deadpool 2 worth seeing when it hits theaters this week. But since they shot all these scenes in a day, we should keep our expectations in check.
If this new cut of Deadpool 2 ends up being a box office success, will Disney dull down the Deadpool franchise? Or will they continue to let writers Rhett Reese and Paul Wernick make with the raunchy jokes? Personally, I think it would be a shame to lose that aspect of Deadpool's appeal, but maybe there's a way to make it work in the end. Only time will tell. But maybe they'll just release two different cuts of Deadpool movies each year.
Deadpool 2 is directed by David Leitch, who returned to be part of the new footage shot for Once Upon a Deadpool, and hopefully he doesn't kill another dog like he did in John Wick. In fact, that dog even made it onto a recent poster for the re-release: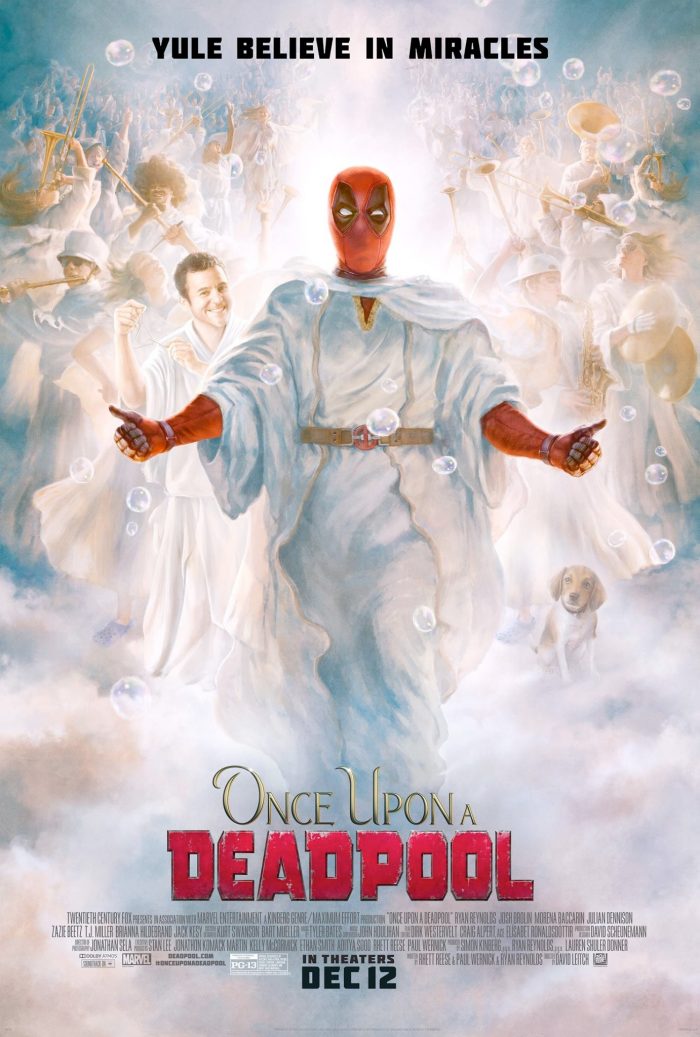 Don't forget, for every ticket sold, $1 will go to the charity Fudge Cancer – previously known as Fuck Cancer, who have graciously changed their name to be more PG-13 friendly for the 12 days of Once Upon A Deadpool's release, beginning this week on December 12, 2018.