'Bumblebee' Early Buzz: This Is What 'Transformers' Fans Have Been Waiting For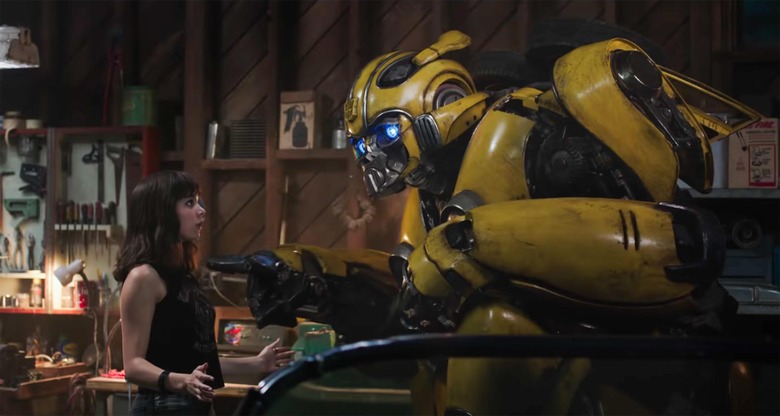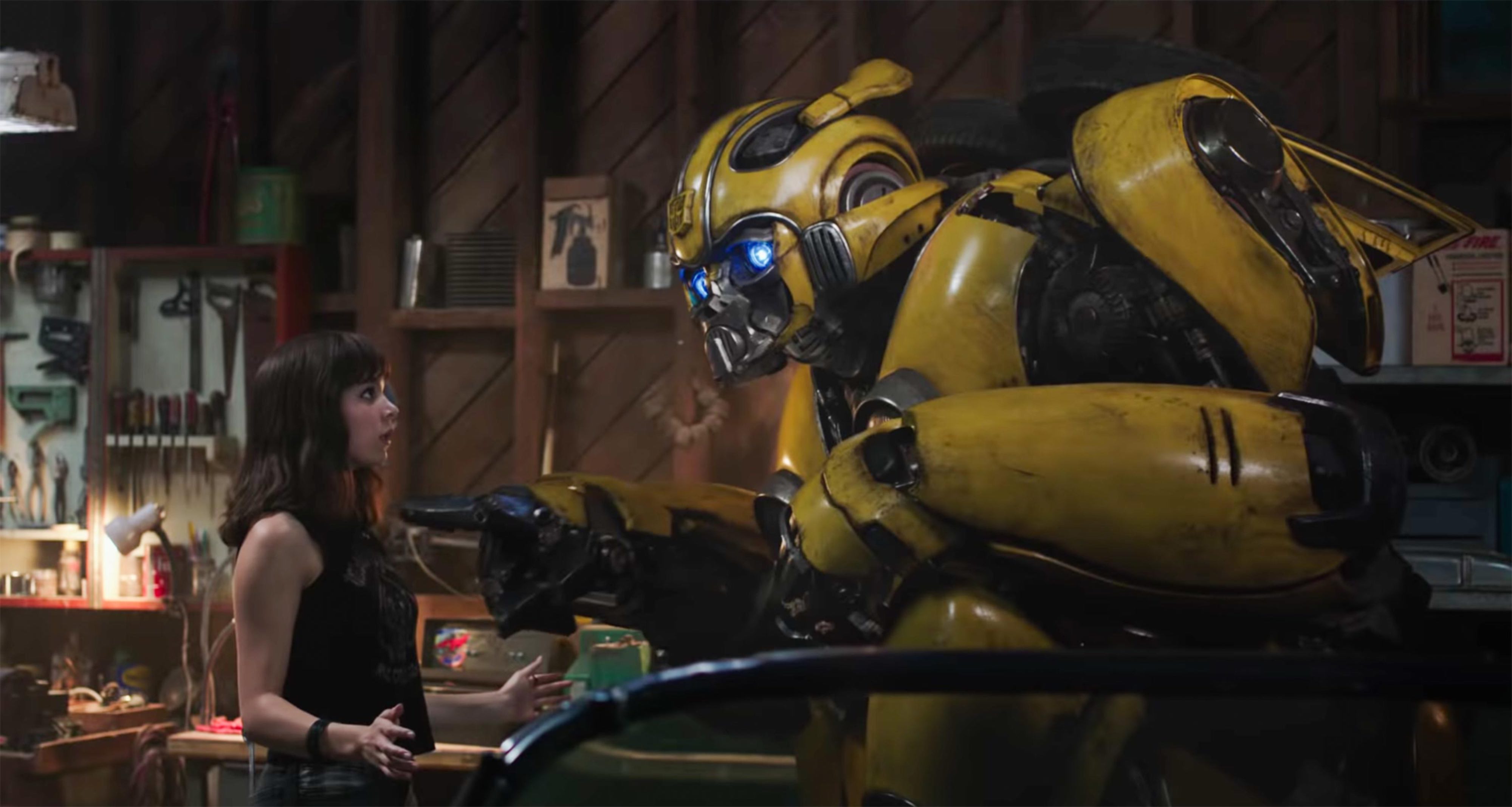 This month brings yet another installment in the Transformers franchise in the form of the spin-off Bumblebee. But if the early buzz is to be believed, this time we have a movie that not only please fans of the original Transformers animated series and movie, but also delivers a story with some character and heart that isn't overshadowed by director Michael Bay's signature directorial style and overstuffed plot.
Find out what people are saying in the Bumblebee early buzz round-up below.
#Bumblebee is the best #Transformers movie and my favorite, too. Hailee Steinfeld elevates every scene she's in, and the older look of the robots makes it easier to follow and enjoy the action. pic.twitter.com/cAWWQLKfB9

— Erik Davis (@ErikDavis) December 8, 2018
Well done Christina Hodson. Leave it to a woman to finally bring humanity to this series. I love Michael Bay, but I'm not a fan of his Transformers movies. #Bumblebee, I am a big fan of. Kudos to Hodson for a solid script and Travis Knight for giving this franchise a voice

— Erik Davis (@ErikDavis) December 8, 2018
#Bumblebee is the best Transformers movie – BY FAR. Beautifully shot, tons of spot-on humor and absolutely brimming with heart. No surprise here but Hailee Steinfeld is fantastic. The whole thing is just an utter delight!

— Perri Nemiroff (@PNemiroff) December 8, 2018
#BumblebeeMovie is one of the year's best and most heartfelt blockbusters. Travis Knight expertly directs a coming of age story about a girl and her robot. Impressive visuals, well rounded characters, and G1 greatness. Need to see more from THIS Transformers stat. #Bumblebee pic.twitter.com/dXfS8OhlLF

— Nicholas Whitcomb (@Whos_Nick) December 8, 2018
Man, BUMBLEBEE: I kinda loved it. I honestly can't believe I'm saying that! Also, for anyone who has wanted to see Gen 1 designs in a movie, the first five minutes is Transformers porn.

— Mike Ryan (@mikeryan) December 8, 2018
#BumblebeeMovie is an absolute, ABSOLUTE joy! Fans will rejoice at Travis Knight capturing the magic they've been waiting for in a #Transformers film. Funny, heartwarming, and action packed with some great performances from @HaileeSteinfeld and the cast. You will love it! pic.twitter.com/iQjWDoK5Ei

— John Rocha aka The Outlaw Nation (@TheRochaSays) December 8, 2018
Just saw #Bumblebee – definitely the most enjoyable since T1. It really benefits from ignoring most of what's come before and keeping the runtime down, things feel much simpler and snappier.

— Tom Jorgensen (@Tom_Jorgensen) December 8, 2018
The 1st 15mins of #Bumblebee are better than Transformers 2-5 combined! War-torn Cybertron, classic G1 Autobots & Decepticons, tracks from The Smiths, @DuranDuran & @SteveWinwood plus @HaileeSteinfeld being her usual awesome self! A great nod in there to the 86 animated film too! pic.twitter.com/2rQip0cpGy

— JASON PALMER (@Jason_EntFocus) December 5, 2018
Man!! I think I reverted back to being a kid watching @bumblebeemovie. Just from the opening scene had my jaw on the floor and it gets better from there. This movie did not disappoint. @JohnCena and @HaileeSteinfeld did an amazing job! #transformers #bumblebee

— Joseph Deckelmeier (@Joelluminerdi) December 8, 2018
I wish my car was also a giant robot who would hug me and be my friend.

In unrelated news, #Bumblebee is pretty fun!

— Liz Shannon Miller (@lizlet) December 8, 2018
#BUMBLEBEE is one of the better films in the Transformer series. It keeps intelligent, capable female-forward characters with their own agency (not motivated by men) at the forefront of the narrative, along with genuine heart. Killer soundtrack to boot. @bumblebeemovie pic.twitter.com/qBYTyJ4eku

— Courtney Howard (@Lulamaybelle) December 8, 2018
These first reactions on social media couldn't be more satisfying. For a franchise that has stumbled over and over again with every sequel that followed the 2007 live-action debut of Transformers, it's fantastic to hear that they've finally delivered something that pleases fans of the original Transformers and seems generally crowd-pleasing as well. The fact that many are even calling it the best film in the franchise bodes well for the spin-off, and hopefully means the entire series is heading in a positive direction after this.
Travis Knight is at the helm of Bumblebee, which is obviously a big part of what makes this film stand out from the rest of the Transformers movies that all started to feel the same after awhile. Most audiences couldn't even tell you what happened in which sequel or even tell most of the Transformers apart from each other (with the exception of Bumblebee and Optimus Prime). But this sounds like a hit, and it just might surprise us by being a hit later this month.
Bumblebee is written by Christina Hodson, and stars Hailee Steinfeld, John Cena, Jorge Lendeborg Jr., John Ortiz, Jason Drucker, and Pamela Adlon, with Dylan O'Brien as the voice of Bumblebee and Angela Bassett and Justin Theroux as the voices of the Decepticons called Shatter and Dropkick
Here's the official synopsis for Bumblebee:
On the run in the year 1987, Bumblebee the Autobot seeks refuge in a junkyard in a small California beach town. Charlie, on the brink of turning 18 years old and trying to find her place in the world, soon discovers the battle-scarred and broken Bumblebee. When Charlie revives him, she quickly learns that this is no ordinary yellow Volkswagen.
Bumblebee opens in theaters on December 21, 2018.