Jodie Whittaker Confirms That She'll Be Back For 'Doctor Who' Season 12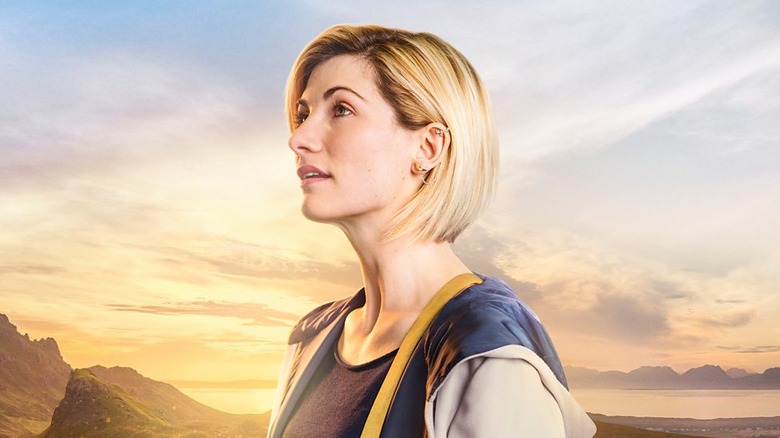 The Doctor is in, and she's here to stay for at least one more season.
Jodie Whittaker has captured the hearts of fans worldwide as the 13th Doctor in the currently-airing 11th season of Doctor Who, and she now officially confirms her return for season 12. Her confirmation puts to bed the frustrating tabloid reports that have been speculating all season that Whittaker would leave after her first year as the time-traveling Time Lord.
Jodie Whittaker has been the brightest shining spot of season 11, so it seemed like a no-brainer that she would stay on for another season. But the famously tight-lipped BBC had issued no confirmation that Whittaker would return for season 12, making Whittaker's return uncertain. And it wouldn't be the first time that an actor only stuck around for one season of the long-running sci-fi series: Christopher Eccleston famously left after the first season of the 2005 Doctor Who revival.
But Whittaker confirmed Friday to The Hollywood Reporter that she was sticking around for season 12, saying:
"I really can't wait to step back in and get to work again. It's such an incredible role. It's been an extraordinary journey so far and I'm not quite ready to hand it over yet."
Her return comes amidst tabloid reports that have plagued the first female Doctor's run all season, which speculated that Whittaker and new showrunner Chris Chibnall would be packing in their TARDIS next year. The reports cited lower ratings and backlash against the season's new "politically-correct" bent.
The rumors were unfounded, as Whittaker has proved — not to mention ridiculous. There's usually tons of fanfare to announce the new Doctor (remember when Peter Capaldi was greeted on stage like a rock star?) and having Whittaker leave unceremoniously after one season would've been unusual for a widely beloved series like Doctor Who. Plus Whittaker's debut episode saw ratings for Doctor Who rise to a 10-year high, and the episodes dealing with racism and sexism were some of the strongest of the season.
With Whittaker becoming the first actress to take on the role of the British pop culture icon in the 55-year old show, there was guaranteed to be backlash, but it's clear that a few angry comments haven't phased her. "I want to tell the fans not to be scared by my gender," Whittaker said in an interview with the BBC. "The fans have lived through so many changes, and this is only a new, different one, not a fearful one."
Typically, actors playing the Doctor have inhabited the role for roughly three or four seasons. Eccleston had the shortest run, playing the Doctor for only 13 episodes — though you could also count Paul McGann, who only had one TV movie under his belt. The longest-running Doctor was the iconic Tom Baker, who played the Time Lord for seven years. Hopefully Whittaker, who remains positively transcendent in the role, will stick around for at least a few more.