'Game Of Thrones' Season 8 Teaser Has No New Footage, But Hints At The War To Come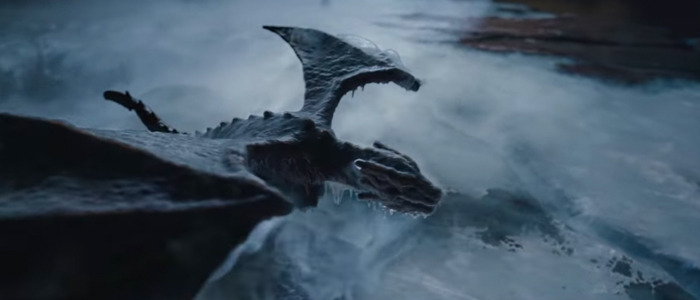 Ready to head back to Westeros? Of course you are, and HBO knows it. In fact, they know you're so ready that they're out here dropping a Game of Thrones season 8 teaser that has absolutely zero live-action footage in it. This isn't a stirring recap of the show's best moments, a sneak peek at a familiar character, or even a voiceover with a line from the new season. But the network knows you'll watch it and get hyped anyway! Check it out below, and see what we mean.
Game of Thrones Season 8 Teaser
As we stare down the upcoming final season like Jon Snow and Ygritte gazing out over the Wall, a new teaser trailer has arrived. And though the show has ventured beyond author George R.R. Martin's book series, HBO is getting literal with the source material, playing out a song of ice and fire in this new teaser.
For the sake of argument, let's see if there's anything to glean here. On the Westeros-shaped game board, the pieces representing the Starks and the Targaryens are overtaken by ice. That makes sense, considering how the Starks are the family located farthest to the north, and the previous season saw the White Walkers tear a hole through the Wall and start marching toward Winterfell. (We already know from early photos that Starks will be receiving a queenly visitor in the form of Dany, hence the freezing dragon.) The Lannister lion, however, burns in a flame that could represent Cersei's deranged passion and stubborn refusal to face the imminent threat to the kingdom.
Hmm? What's that? I'm reading way too far into this? Oh, sorry about that. Sometimes we can't help ourselves. Game of Thrones returns to HBO for its final season in April 2019.