'The LEGO Batman Movie 2' Is Happening, Says Director Chris McKay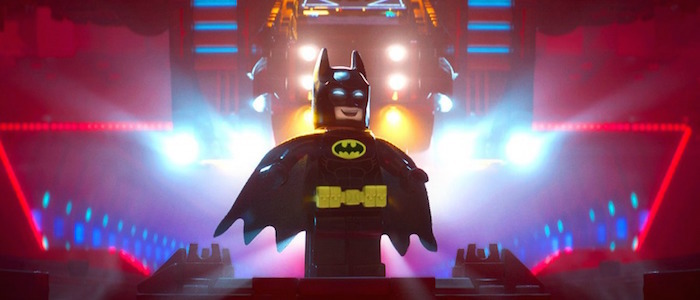 Did anyone else assume that a sequel to 2017's The LEGO Batman Movie had already been announced? I could have sworn that Warner Animation Group had given a sequel the go-ahead, but it turns out that no announcement ever came through official channels – that is, until director Chris McKay revealed on Twitter that he's working on The LEGO Batman Movie 2 "right now."
McKay, who worked on animated shows like Moral Orel, Robot Chicken, and Titan Maximum before directing The LEGO Batman Movie, revealed the news about The LEGO Batman Movie 2 on Twitter when he responded to a fan. That's pretty much all he's said about the sequel, other than teasing a different fan with the possibility that this could actually be a LEGO Superman movie instead:
Will Arnett provides the voice for LEGO Batman, a parody of the grim-dark version of the Caped Crusader. We haven't heard any details about how many films the actor is signed on for, but I imagine he'll continue to do as many of these as the studio wants because it seems like he has a blast playing this heightened version of the Dark Knight. Meanwhile, Channing Tatum does the voice of LEGO Superman, and it sounds like we may be able to expect him to pop up again in this sequel, too.The LEGO Batman Movie didn't perform as well financially as 2014's The LEGO Movie ($311M worldwide compared to $469M), and I'd argue it wasn't as creatively ambitious as its predecessor, either. That first movie blew people away with its visual style and storytelling that not only justified what could have been a lazy corporate cash-grab, but leaned into those negative expectations to surprise audiences with a story that was about creativity on a fundamental level. The LEGO Batman Movie didn't have those sorts of aspirations: instead, it was focused on telling an often-hilarious story about Batman coming to terms with his his Bat-family. Though it ended up being more frenetic, it worked – The LEGO Batman Movie is a whole lot of fun, and I welcome a return to that world, especially if the same creative team is involved in the sequel.
In the meantime, we'll see Arnett's Batman growl and guffaw his way across the screen again in next year's The LEGO Movie 2: The Second Part, which arrives in theaters on February 8, 2019.