'Bumblebee' Featurette And Clip: Triple-Changing Decepticons Hunt Bumblebee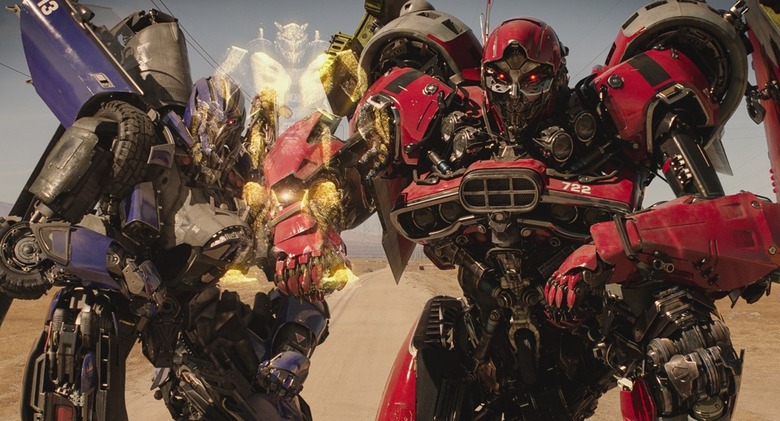 For the first time ever, Triple Changer Decepticons will be appearing in live-action on the big screen. Able to travel by land and air with equal ease, Triple Changers have the special ability of changing into not one, but two separate types of vehicles — a feature that helps them out in their quest to become greater machines of wars. It was a nifty effect that until now was relegated to toy lines and animated features, but now the new Bumblebee will feature two Triple Changer Decepticons.
Paramount Pictures has released a new Bumblebee featurette that expands on the two Triple Changer Decepticons, and the part they play in hunting down our favorite yellow robot.
Bumblebee Featurette
Voiced by Angela Bassett and Justin Theroux, Shatter and Dropkick are the first Triple Changers that Paramount has ever featured in a live-action Transformers film, digital artist supervisor Anthony Rispoli says in the featurette.
"The idea to have Triple Changers in this film came from the original toy line," visual effects supervisor Jason Smith adds. "You could have something that changes into a robot and one vehicle, and then a separate vehicle. And I think it's so fun to see it in cinematic form."
The two menacing Decepticons strike up an alliance with John Cena's Agent Burns, who a little too easily believes their claims that Bumblebee is a dangerous war criminal. He obviously hasn't seen Bumblebee's cute and rotund design.  You can see their first meeting with Agent Burns and his unit in the new Bumblebee clip released below.
Bumblebee Clip
Bumblebee is directed by Travis Knight and written by Christina Hodson, and stars Hailee Steinfeld, John Cena, Jorge Lendeborg Jr., John Ortiz, Jason Drucker, and Pamela Adlon, with Dylan O'Brien as the voice of Bumblebee.
Here's the official synopsis for Bumblebee:
On the run in the year 1987, Bumblebee the Autobot seeks refuge in a junkyard in a small California beach town. Charlie, on the brink of turning 18 years old and trying to find her place in the world, soon discovers the battle-scarred and broken Bumblebee. When Charlie revives him, she quickly learns that this is no ordinary yellow Volkswagen.
Bumblebee opens in theaters on December 21, 2018.