'All Is True' Trailer: What Happens After Shakespeare Retires?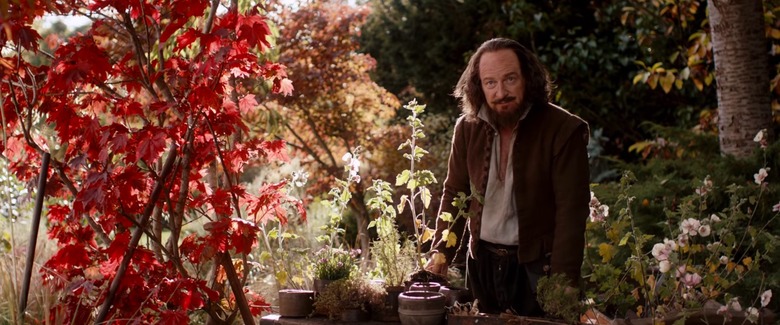 All the world was a stage for William Shakespeare — but what happens when the curtains drop and the stage burns down? He uneasily retires to a life in the country with a neglected family and broken relationships — at least, that's what Kenneth Branagh's upcoming period drama All Is True assumes about the legendary playwright's mysterious twilight years.
Not much is known about the Shakespeare's uncertain final years, a topic that has long intrigued Branagh, who has always wanted to explore the playwright's forgotten period. And he does as both the star and director of All Is True, which also stars Judi Dench and Ian McKellen. Watch the All Is True trailer below.
All Is True Trailer
Kenneth Branagh has starred and directed in many Shakespeare adaptations, but never before has he taken on the role of the Bard himself. The actor dramatically transforms to play Shakespeare in his twilight years, after he has been hailed as a world-famous playwright and a master of the craft. But few people know what happens to Shakespeare after he had made all the world a stage.
Branagh explores this in All Is True, written by Ben Elton in his first dramatic screenplay after specializing in comedy and working on British TV shows, including Blackadder, The Young Ones, and the Shakespeare parody Upstart Crow.
The film posits that Shakespeare returns to his country home in Stratford, where he attempts to mend his broken family connections and re-examine "his own failings as a husband and father." But while he proved to be a deft playwright, he stumbles in everything else including — in a fun bit of wry comedy from the trailer — learning to garden.
Here is the official synopsis for All Is True:
The year is 1613, Shakespeare is acknowledged as the greatest writer of the age. But disaster strikes when his renowned Globe Theatre burns to the ground, and devastated, Shakespeare returns to Stratford, where he must face a troubled past and a neglected family. Haunted by the death of his only son Hamnet, he struggles to mend the broken relationships with his wife and daughters. In so doing, he is ruthlessly forced to examine his own failings as husband and father. His very personal search for the truth uncovers secrets and lies within a family at war.
All Is True will make an Oscar-qualifying one-week engagement at Los Angeles' Laemmle Monica Film Center beginning December 21, 2018.