Jim Parsons Cast In 'Spoiler Alert: The Hero Dies' Movie Based On Michael Ausiello Memoir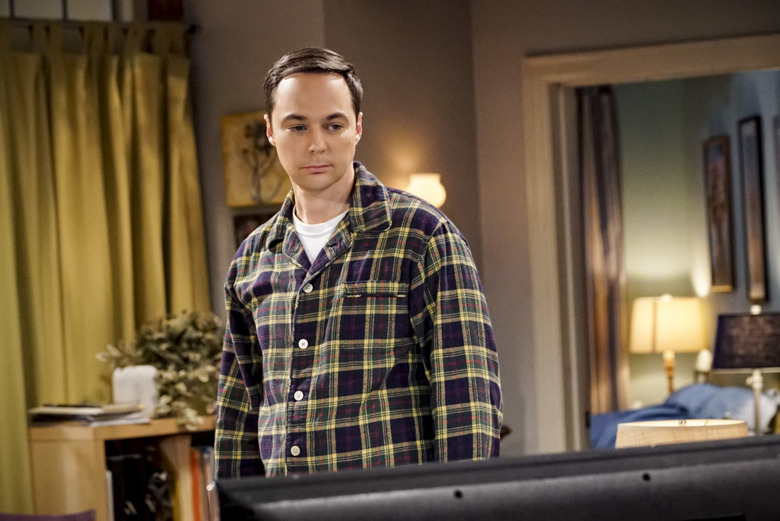 With The Big Bang Theory set to wrap up its 12th and final season next year, all eyes (well, maybe some eyes) are trained on its million-dollar stars and where they'll go next.
Jim Parsons has already starred in a few prestige dramas and high-profile HBO movies, and it seems like his career will continue to flourish post-Big Bang Theory. The actor has been cast in the feature adaptation of Spoiler Alert: The Hero Dies, a film set to be directed by The Big Sick's Michael Showalter and based on Michael Ausiello's tragicomic memoir of the same name.Deadline reports that Focus Features has landed the rights to the Jim Parsons starring vehicle Spoiler Alert: The Hero Dies, a drama to be produced and directed by Showalter from a screenplay by David Marshall Grant and Dan Savage.
The film will be based on the 2017 memoir of the same name by Michael Ausiello, a well-respected TV insider and the president and editorial director of TVLine.com. But while TV fans mostly know him by his TV scoops and popular column "The Spoiler Room," Ausiello was struggling with his the diagnosis of his partner, photographer Kit Cowan, with terminal cancer. The heartbreaking memoir chronicles the 11-month span between Cowan's diagnosis and his passing, interweaving the story of their meeting and falling in love over the past 14 years.
Here is the synopsis for the Spoiler Alert: The Hero Dies book:
For the past decade, TV fans of all stripes have counted upon Michael Ausiello's insider knowledge to get the scoop on their favorite shows and stars. From his time at Soaps in Depth to his influential stints at TV Guide and Entertainment Weekly to his current role as founder and editor-in-chief of the wildly popular website TVLine.com, Michael has established himself as the go-to expert when it comes to our most popular form of entertainment.
What many of his fans don't know, however, is that while his professional life was in full swing, Michael had to endure the greatest of personal tragedies: his husband, Kit Cowan, was diagnosed with a rare and very aggressive form of neuroendocrine cancer. Over the course of eleven months, Kit and Michael did their best to combat the deadly disease, but Kit succumbed to his illness in February 2015.
Parsons, who has been actively involved in LGBT projects like the 2014 HBO film The Normal Heart, first optioned the book in December and is producing Spoiler Alert: The Hero Dies with Todd Spiewak and Eric Norsoph under their That's Wonderful Productions banner.