Chucky Creator Don Mancini Is Really Unhappy About The 'Child's Play' Remake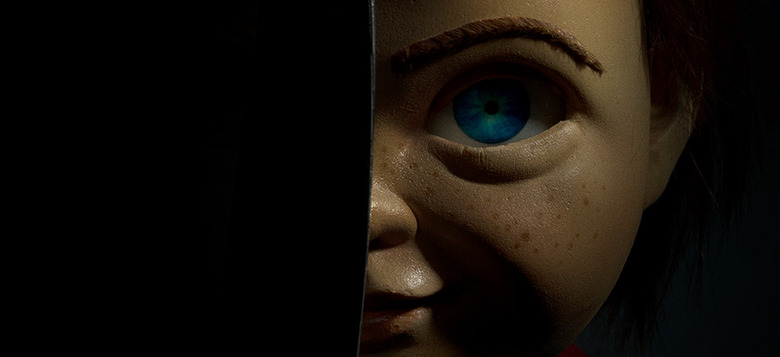 No one seems to be happy about the Child's Play remake MGM is in the process of making – especially Don Mancini, the writer and director who has been involved with every Chucky movie in the past. Mancini has vaguely voiced his displeasure with the remake here and there, but now, the filmmaker is opening up about his feelings regarding the remake, and revealing why he declined to accept an executive producer credit on the project.
We here at /Film haven't been shy about our distaste for the Child's Play remake. While the film has some talented people involved – like Aubrey Plaza and Brian Tyree Henry – there's literally no good reason to remake Child's Play. But MGM is doing it anyway, and there's nothing we can do about it but wait and see how it turns out. Don Mancini, the writer-director involved with every Child's Play movie except the remake, was hesitant to talk about the remake, but he also made it clear he wasn't happy with what was going on. When the first official look at the new Chucky (or Buddi, as he might be called) popped-up, Mancini posted the following on Twitter.
THIS IS ALL I HAVE TO SAY ON THAT SUBJECT pic.twitter.com/r2llIGSDWx

— Don Mancini (@RealDonMancini) September 21, 2018
Now, Mancini is going into more detail about his unhappiness with the project. Appearing on the Post Mortem Podcast, Mancini said that MGM – who own the rights to the first film, and can do anything they want with it – asked if he and fellow Child's Play franchise producer David Kirschner wanted to be credited on the remake as executive producers – without having any real input into the film. " We said no thank you, because we have our ongoing thriving business with Chucky," Mancini said. "Obviously my feelings were hurt...And I did create the character and nurture the franchise for three fucking decades."
The filmmaker went on to add:
"So when someone says, Oh yeah, we would love to have your name on the film... it was hard not to feel like I was being patronized. They just wanted our approval. Which I strenuously denied them."
Mancini and Kirschner have kept Chucky alive all these years by changing things up. Recently, Curse of Chucky and Cult of Chucky took the franchise in a strange new direction – a direction Mancini plans to continue with his Child's Play TV series. Part of the reason Mancini has such a distaste for this remake is his concern that it might reflect poorly on his own, separate Chucky universe:
"The people who are making that movie, they don't know how that's going to affect my livelihood. It's not just a paycheck. It's very personal. MGM's screwing with that... potentially."
As a major fan of the original series, I'm not very keen on this remake, especially since it doesn't have Mancini's involvement. I'm willing to give it a chance when it arrives, but I'll remain skeptical for now.
Child's Play opens June 21, 2019.