'Men In Black International' Is The Title Of The Upcoming 'Men In Black' Reboot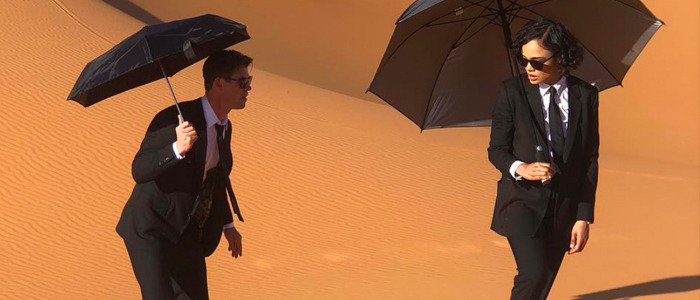 The original three Men in Black movies may have featured characters from across the universe, but they were set almost entirely within the confines of New York City. Now, the title of the upcoming reboot/sequel promises an adventure on a much grander scale. The fourth film in the franchise will be titled Men in Black International, which confirms early reports that this will be a global story that takes those black-suited alien-policing humans on a whirlwind trip around the globe.
The big reveal comes from the folks at Collider, who are on the ground at Brazil Comic-Con. It seems that Sony (who is hosting a panel at the con this weekend) let the cat out of the bag with a new booth on the show floor that boasts the film's official title. Follow that link above to see the photo for yourself.
The title was quickly confirmed by the film's official Twitter account, which revealed a new logo.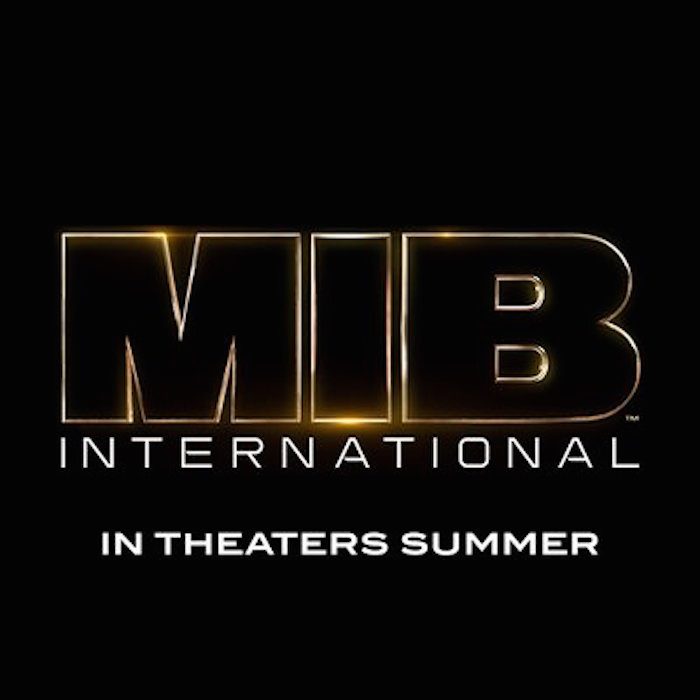 While the plot of Men in Black International remains under lock and key, we know this reboot will be set in the same universe as the first three films, even as it trades out Tommy Lee Jones and Will Smith for Chris Hemsworth and Tessa Thompson. The only real connective tissue beyond the title will be the presence of Emma Thompson as Agent O, reprising her role from Men in Black 3. The rest of the cast includes Liam Neeson, Rebecca Ferguson, Kumail Nanjiani, and Rafe Spall.
We also know that Men in Black International begins in London at one of the MiB's non-NYC headquarters, but the story will spiral out from there. Set photos have shown Thompson and Hemsworth trekking through the desert – protecting the Earth from the scum of the universe has never looked so sweaty. And considering how important global box office has become to Hollywood's bottom line these days, yanking these characters out of the United States and letting them go elsewhere feels like a wise business movie. On the creative end of things, it'll hopefully shake things up enough to remind of us why we fell in love with this series to begin with.
And we may need that reminder. The first Men in Black remains a delight, but its sequel is one of the most dire follow-ups to a popular film ever made. Not even the pretty good third film can wash it from my mouth. So a new cast, a new setting, and a new director in Fate of the Furious and Straight Outta Compton filmmaker F. Gary Gray may be just what need.
Men in Black International will arrive on June 14, 2019.