'La La Land' Cinematographer To Shoot 'Bond 25', 'Rogue One' Cinematographer Heads To 'Dune'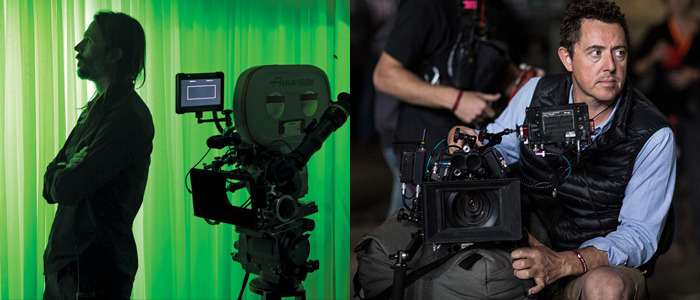 The two most recent entries in the James Bond franchise have benefitted from the work of two of the best cinematographers in the business: Roger Deakins (The Shawshank Redemption, Fargo) shot Skyfall, and Hoyte Van Hoytema (Interstellar, Let the Right One In) shot Spectre. Now the franchise is zeroing in on a collaborator for director Cary Joji Fukunaga: the Bond 25 cinematographer is reportedly La La Land and American Hustle's Linus Sandgren.
Meanwhile, Lion and Rogue One: A Star Wars Story cinematographer Greig Fraser is lined up to shoot Denis Villeneuve's new take on Dune. See some examples of their work below.
Variety reporter Kris Tapley revealed the news about the cinematographers' new gigs, and we'll tackle each of them one at a time.
Sandgren on Bond 25
Sandgren's shot films like Promised Land, Joy, Battle of the Sexes, and Damien Chazelle's First Man, and he won an Oscar in 2017 for his work on La La Land. You probably have some images in your head from several of those films already, so instead of just dropping one of their trailers in here to give you a look at Sandgren's work, check out this commercial he shot a few years ago. I don't even like boxing, but this is really well done: watch the way he plays with shadows and light, captures gleaming skin, and uses the reflection of a fire on a person's face. This was shot in Manila, and it could give us a sense of the way Sandgren might blend modern lighting with a naturally beautiful setting – something the Bond movies know plenty about.
Fraser on Dune
Roger Deakins has worked with director Denis Villeneuve on several of his movies, including Prisoners, Sicario, and Blade Runner 2049, and many film fans hoped Dune would see the two reunite again. But it appears that won't be the case. Tapley says Greig Fraser is now on board Legendary's new Dune movie. The cinematographer shot Let Me In, Killing Them Softly, Foxcatcher, and Zero Dark Thirty before moving into a galaxy far, far away with Rogue One (and subsequently returning to shoot at least one episode of the upcoming Star Wars show The Mandalorian, if IMDb is to be believed).
Check out some of Fraser's work in Lion (warning, spoilers ahead):
I have a copy of Dune sitting on my shelf waiting to be read, so I'll be reading it with Fraser's camerawork in mind to see if I can imagine what he might do with this otherworldly sci-fi story. Production on the new movie is slated to begin in the first half of 2019.