Kevin Hart To Host The 2019 Academy Awards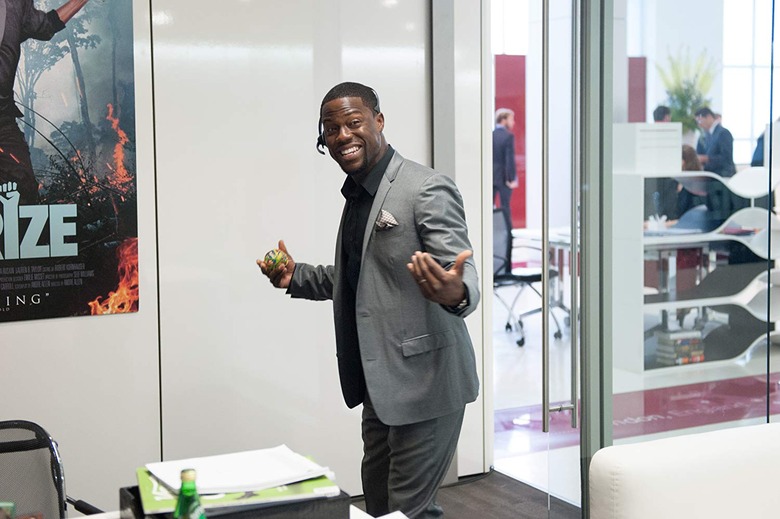 We finally have our 2019 Oscars host. Actor-comedian Kevin Hart is officially set to host the 91st annual Academy Awards ceremony.
Kevin Hart took to Instagram to confirm that he is the official 2019 Oscars host, following reports that the Night School star was being eyed by the Academy of Motion Picture Arts and Science to host the February ceremony.
"I appreciate @TheAcademy for the opportunity," wrote Hart in his post, adding, "now it's time to rise to the occasion." The rest of his Tuesday Instagram post is written like an Oscars acceptance speech in a way, with Hart thanking his family and friends for the support before promising that he will "make this year's Oscars a special one." Here's more:
"For years I have been asked if I would ever Host the Oscars and my answer was always the same...I said that it would be the opportunity of a lifetime for me as a comedian and that it will happen when it's suppose to. I am happy to say that the day has finally come for me to host the Oscars. I am blown away simply because this has been a goal on my list for a long time... To be able to join the legendary list of host that has graced that stage is unbelievable. I know my mom is smiling from ear to ear right now. I want to thank my family/friends/fans who have supported me all this time... I will be sure to make this years Oscars a special one."
First-time producers Donna Gigliotti and Glenn Weiss will oversee the show, with Gigliotti serving as producer and Weiss on hand as co-producer and director.
Hart will follow up Jimmy Kimmel, host of the last two Oscars ceremonies, whose broadcast last March hit a record-low 26.5 million viewers. And that was after Kimmel's first hosting gig saw the famous flub during the 2016 ceremony, when La La Land was erroneously awarded Best Picture over Moonlight. Perhaps it was that viral moment that makes the job of Oscar host the "least wanted job in Hollywood." Or maybe it's the progressively lower ratings.
But whatever the case, Hart seems eager to step up to the task of hosting the notoriously lengthy ceremony — which the Academy promises won't run over three hours next year. The Academy has already announced one controversial change: not all 24 Oscar categories will be revealed live. Instead, six to eight categories will be announced during commercial breaks, with edited excerpts from the acceptance speeches airing later in the broadcast.
The Oscars will air live on Sunday, February 24, 2018 on ABC.