'Mission: Impossible - Fallout' Honest Trailer: Tom Cruise Is Gonna Die Making These, Isn't He?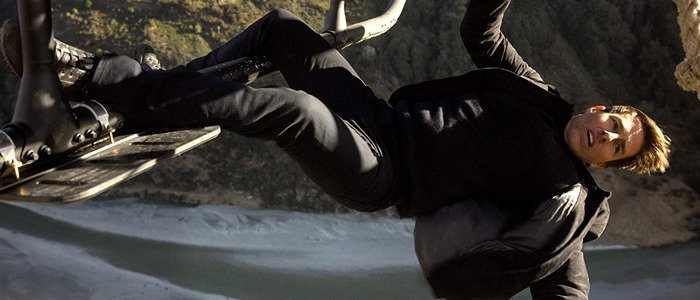 This past summer brought another Mission: Impossible movie to the big screen, and Tom Cruise outdid himself again with another series of incredible stunts that he performed himself. From flying his own helicopter and doing an insane HALO jump from 25,000 feet above the ground, Tom Cruise pulled out all the stops for Mission: Impossible – Fallout, and one of these days he's going to die pulling off one of these stunts. At least that's the prediction laid out on the table by Honest Trailers.
Watch the Mission Impossible Fallout Honest Trailer below.
Mission Impossible Fallout Honest Trailer
This Honest Trailer does a good job of reminding us of all the characters from the past Mission: Impossible movies who have simply disappeared. But at the same time, they also propose an interesting idea that would have some of them return as some of the villainous organization known as The Apostles. That would make for a fun twist, but audiences would also have to remember the characters played by the likes of Paula Patton, Jonathan Rhys Meyers, Maggie Q and Thandie Newton for it to matter.
Anyway, no matter how good Mission: Impossible – Fallout is, one can help but notice that the movie seems to take on the philosophy of the Impossible Mission Force itself, where they're always trying to figure out how to move the story forward, sometimes in an unnecessarily complicated way. But it's all in support of a franchise that somehow keeps delivering the goods.