Wes Anderson's Next Movie Will Be A Love Letter To Journalists, Casts Benicio Del Toro, Timothée Chalamet And More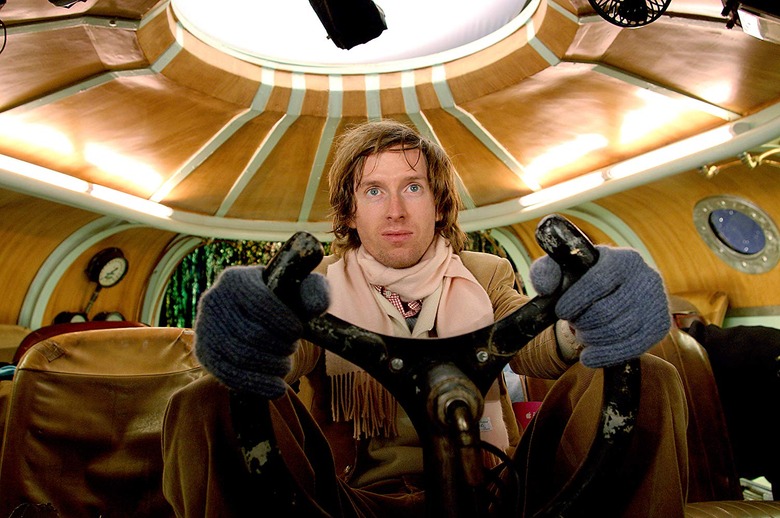 Contrary to popular belief, Wes Anderson's next movie won't be a musical. But it will be a love letter to one under-appreciated group of people: journalists. Anderson's newest film, titled The French Dispatch, will also star some of his favorite frequent collaborators as well as a few notable newcomers to the Anderson-verse including Timothee Chalamet, Benicio del Toro, and Jeffrey Wright.
IndieWire reports that Anderson is in the midst of shooting his 10th film, The French Dispatch, which is "a love letter to journalists set at an outpost of an American newspaper in 20th-century Paris and centers on three storylines."
Anderson heads back to live-action with The French Dispatch after this year's stop-motion fable Isle of Dogs, according to several local French papers that reported various sightings of shooting taking place in Southwestern France (Angoulême). IndieWire notes while Anderson lives in Paris — which makes so much sense — The French Dispatch will mark his first film set in the romantic city.
Not much is known about the film other than its 20th-century Parisian setting, though it will boast an impressive cast including a few Anderson regulars like Bill Murray, Frances McDormand, and Tilda Swinton. But the most exciting piece of news from this report are the casting of Anderson first-time collaborators like Oscar winner Benicio del Toro, Oscar nominee Timothée Chalamet, and Westworld's Jeffrey Wright.
While it's too bad we won't be getting a Wes Anderson musical — his brand of stylish whimsy would be perfect for the genre — at least we'll be getting an ode to journalism in an era when today's politically charged landscape has directed unearned hostility toward journalists. Plus, it was a matter of time until Chalamet, our new generation's latest twee actor, would get to work with the definitive twee director.