'The Innocent Man' Trailer: Netflix Continues To Satisfy Your True Crime Craving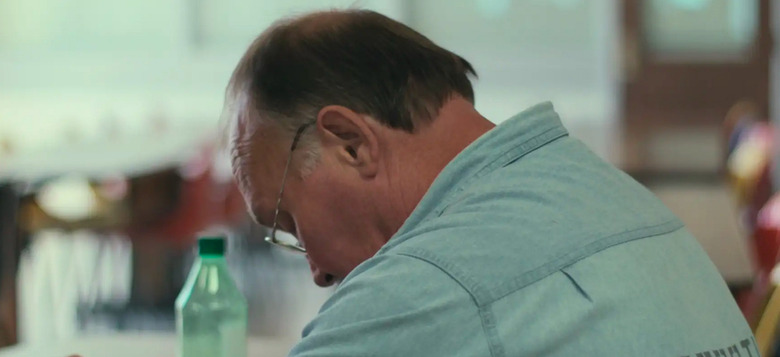 If there's one thing Netflix has learned, it's that people love to watch true crime. It's an obsession that can't accurately be explained – time and time again, we tune into grisly stories of horrible real-life murders, and watch rapt, like moths to a flame. In the spirit of giving the people what they want, Netflix is about to debut The Innocent Man, a new docu-series based on John Grishams only true crime book. Watch The Innocent Man trailer below.
The Innocent Man Trailer
In 2010, John Grisham – an author well-known for his fiction focused on lawyers – published his one and only true crime story, The Innocent Man: Murder and Injustice in a Small Town. The book focuses on Ron Williamson, who seemed destine to become a major league baseball player. But his dreams of sports stardom were shattered, leading to a spiral filled with drinking and drugs. In 1982, a cocktail waitress was murdered close to Ron's home, and Ron was eventually convicted of the crime and sentenced to death. But the evidence was flimsy and even tainted. This sounds very similar to Netflix's Making a Murderer, but Ron Williamson's guilt (or lack thereof) seems a lot more cut and dry than Steven Avery's.
Based on the footage here, The Innocent Man is following heavily in the footsteps of the iconic true crime doc The Thin Blue Line, in which an innocent was sent to jail for murdering a cop. The blend of news clippings and stylish re-enactments have become commonplace for true crime, but The Thin Blu Line pioneered them.
The Innocent Man is streaming globally on Netflix December 14, 2018.
In a story that gained national attention with John Grisham's best-selling non-fiction book, The Innocent Man: Murder and Injustice in a Small Town, the six-part documentary series The Innocent Man focuses on two murders that shook the small town of Ada, Oklahoma, in the 1980s — and the controversial chain of events that followed.
Directed by Clay Tweel (Finders Keepers, Gleason, Out of Omaha), The Innocent Man includes interviews with victims' friends and families, Ada residents, attorneys, journalists, and others involved in the cases. (Grisham appears, as does attorney Barry Scheck, co-director of the Innocence Project.) Developed as a documentary series by Tweel and Ross Dinerstein, it blends new footage with compelling archival video and photos. The series is produced by Maura Anderson and Shannon Riggs. Executive producers are John Grisham, David Gernert, Tweel and Dinerstein.