'The Outsider' Series, Based On A Stephen King Novel, Lands At HBO With Ben Mendelsohn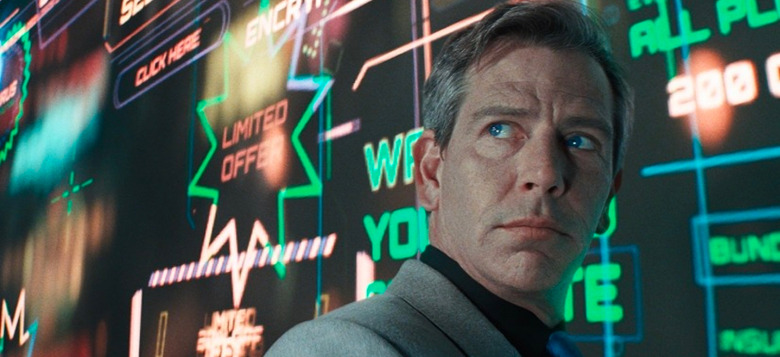 HBO wants in on that sweet, sweet Stephen King action. So they've given a series order to The Outsider, based on the horror-mystery book King published this summer. Extraordinary and very busy character actor Ben Mendelsohn will produce and star in the 1o-episode series, in which a murder investigation turns up strange, and downright impossible results. More on The Outsider series below. 
The Stephen King adaptation renaissance shows no sign of slowing down. More than a half-dozen King-related projects are in the works right now – but one more couldn't hurt, right? HBO, The Night Of co-creator Richard Price, director-producer Jack Bender, Jason Bateman's Aggregate Films, MRC (who developed the project and brought it to HBO) and more are teaming with actor and producer Ben Mendelsohn to bring King's recent novel The Outsider to the small screen in a new series. Novelist and screenwriter Price penned the pilot episode.
The Outside involves the murder of a young boy in a small town. The local cops find a ton of evidence – including eye-witness testimony – pointing to a local Little League coach. The problem is, the suspect has an air-tight alibi. Here's the novel's synopsis:
An eleven-year-old boy's violated corpse is found in a town park. Eyewitnesses and fingerprints point unmistakably to one of Flint City's most popular citizens. He is Terry Maitland, Little League coach, English teacher, husband, and father of two girls. Detective Ralph Anderson, whose son Maitland once coached, orders a quick and very public arrest. Maitland has an alibi, but Anderson and the district attorney soon add DNA evidence to go with the fingerprints and witnesses. Their case seems ironclad.
As the investigation expands and horrifying answers begin to emerge, King's propulsive story kicks into high gear, generating strong tension and almost unbearable suspense. Terry Maitland seems like a nice guy, but is he wearing another face?
As a big King fan, I snapped The Outsider up the minute it went on sale. I'm sorry to say I didn't love it. While there are horror/supernatural elements in the book, it's much more of a mystery – a genre I'm not particularly interested in. It has much more in common with King's Bill Hodges Trilogy, the inspiration for the series Mr. Mercedes. In fact, one of the Hodges Trilogy characters has a main role in the book. And while I love me some Stephen King, I've never been able to get into his mystery stories.
All that said, adding Ben Mendelsohn into the mix is a big plus. Mendelsohn is one of my favorite actors working right now, and he always turns in a great performance, no matter what the project. If Mendelsohn is playing the main character, as all the reports indicate, that . means he's playing Detective Ralph Anderson, not Terry Maitland, the murder suspect. Maitland is only a minor character, while Anderson takes center stage.