'Voltron: Legendary Defender' Season 8 Trailer: The End Is Here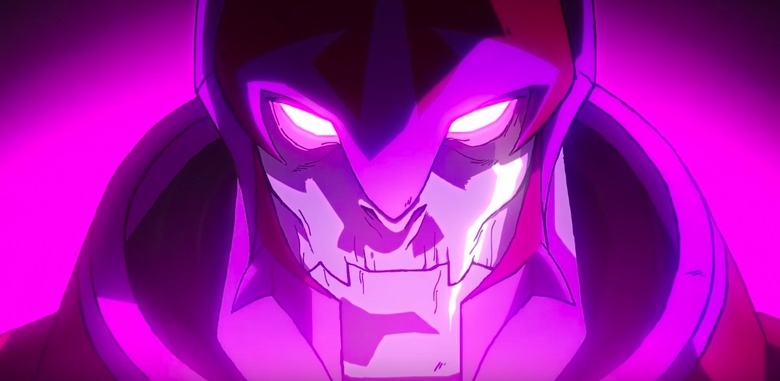 The Paladins are entering their final battle. Netflix has released the trailer for the eighth and final season of Voltron: Legendary Defender, which is set to premiere on the streaming service in December. And the stakes are higher than ever in thistrailer, which sees the Paladins joining together one last time to "save all of existence."
Voltron Legendary Defender Season 8 Trailer
The last time we saw the Paladins, they had just saved Earth from the evil Galra empire and a Voltron-esque robot operated by an Altean, effectively ending the quest they had first embarked on when the show began in 2016. But that was only the beginning. In season 8, the Paladins and the entire Voltron Coalition must defend the universe as Honerva attempts to "set in motion her deadliest plan yet."
But with the eighth season, showrunners and executive producers Joaquim Dos Santos and Lauren Montgomery are giving fans of the animated series closure.
"It's a definitive ending for sure," Dos Santos told Entertainment Weekly, which first debuted the trailer. "We've gotten pretty massive in scale with the show. Sometimes I think the trend is to then say, 'How much bigger can we get? Where do we go from here?' Maybe think about things becoming a bit more personal than things getting bigger and more universe-consuming."
In a statement to EW, the duo added:
"We are incredibly proud to to bring the story of Voltron Legendary defender to a close with the eighth and final season. It has been an absolute honor to work alongside such a talented and dedicated crew these past four years over 78 episodes. Witnessing the fandom grow and evolve alongside the show has been nothing short of amazing, and saying goodbye to these characters, the amazing worlds they inhabit, and the crazy vehicles they pilot will be truly bittersweet. We can only hope that this series will be looked back on fondly in the years to come and stoke the creative flame inside all of us, the same way the original did when we first watched it."
I'll be sad to say goodbye to this show, which surpassed my expectations and became a gripping, character-driven sci-fi show that was a worthy successor to the excellent Avatar: The Last Airbender, which Dos Santos and Montgomery both previously worked on. But thankfully, we're not left wanting for great animated content on Netflix, which hosts another acclaimed show from Avatar: The Last Airbender alums, The Dragon Prince, and continues to accumulate renowned directors to helm other animated projects.