New Netflix Mystery Series Will Be Based On The Swedish 'Young Wallander' Novels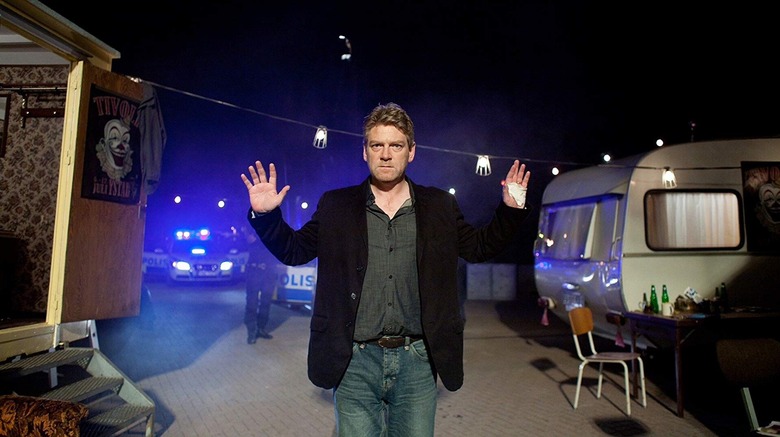 Kurt Wallander has appeared in nine films, one Swedish series, one BBC series, and yet this fictional Swedish detective is hardly known in the States. But that may soon change, as Netflix has ordered Young Wallander, a series, loosely based on Henning Mankell's book series.
Netflix has ordered the Young Wallander TV series, which is set in contemporary Sweden and follows a young 20-something Kurt Wallander on his first case, as he attempts to prove himself as a recently graduated police officer.
The series will be loosely based on Henning Mankell's best-selling book series, which have sold 40 million copies worldwide and been adapted to both movie and TV, including 9 films between 1994 and 2005 starring Rolf Lassgård in the lead role, a Swedish series than ran for 3 seasons starring Krister Henriksson, and most recently, a critically acclaimed BBC series starring Kenneth Branagh in the titular role.
The new series is the first to center around Wallander when he was young, and will consist of six serialized episodes. Young Wallander will feature both British and Swedish actors in a series created and produced by Yellow Bird UK, a Banijay Group company that produced the Branagh adaptation. Berna Levin, Creative Director of Yellowbird UK said of the upcoming Netflix series:
"Henning Mankell's beloved detective Kurt Wallander has a special place in our hearts as his eponymous series was the first Yellow Bird ever produced. So, it is with tremendous joy and pride that we embark on this new journey together with Netflix as our first production through Yellow Bird UK. Getting to meet Wallander as a young man and explore how the times and his new experiences will shape him to eventually become the man we already know and love is a thrilling opportunity. We are confident he will captivate new audiences and delight longstanding fans once again with his sharp intelligence, youthful enthusiasm, and unmistakable humanity."
"The Wallander novels have sold 40 million copies and been translated into over 40 different languages, while still being true and authentic to the Swedish noir that Mankell helped create," Erik Barmack, Vice President, Head of International Originals at Netflix added.
The series is part of Netflix's push for more international original titles, pouring millions into acquiring projects from foreign production studios. The streaming giant has earned buzz and acclaim for European series like Dark and Babylon Berlin, and is making inroads in Asian markets with pushes into Bollywood and K-dramas.
Production on Young Wallander is slated to begin sometime next year.