Pixar's 'Bao' Director Domee Shi Will Make Her Feature Debut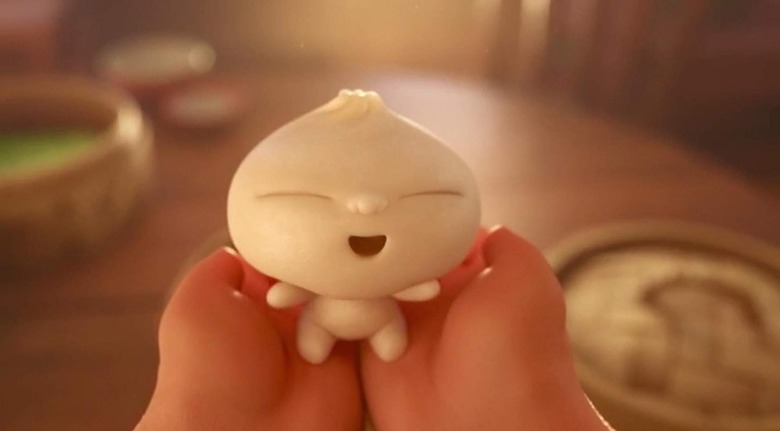 Domee Shi has already made history as the first female director to helm a Pixar short, and now she'll be shattering a few more glass ceilings at the notoriously male-run animation studio. The director behind the lovely, Oscar-contending Pixar short Bao confirmed that she is working on her feature film debut with Pixar's backing.Bao became a minor sensation when it debuted in front of Pixar's Incredibles 2 this summer, eliciting tears (and some confusion) over the delicious way it depicted a mother's empty nest syndrome. But it seems like it went over well with Pixar, who is giving director Domee Shi her first feature. In an interview with Deadline, Shi revealed that she is working on a new 90-minute film:
"We're just developing the story for it right now. It's super early on, but I'm really excited to play in this new 90-minute film format."
This is a huge step forward for Pixar, which has been a notorious "boys club" since its meteoric rise from cutting-edge technology company to one of the biggest animation giants today. Of the 19 feature films that Pixar has released since 1995, only Brave had a female director — who was fired midway through production. Allegations of sexual harassment, women creatives being shut out, and more abounded under the dominion of former Chief Creative Officer John Lasseter. However, Lasseter's exit this summer seemed to signal the start of a new, more inclusive era at Pixar.
Pixar has begun making strides toward diversity with its acclaimed shorts, first with the charming Sanjay's Super Team in 2015, and this year with Shi's Bao. Last year's Coco, a vibrant love letter to Mexican culture, was also a huge success for the studio.
Now Shi — who began her career at Pixar as an intern and went on to become a story artist on Inside Out and work on The Good Dinosaur, Incredibles 2, and Toy Story 4  — seems like she could be leading the charge for female directors at the company.