That Dog From 'Widows' Also Starred In 'Game Night' And Netflix's 'Insatiable'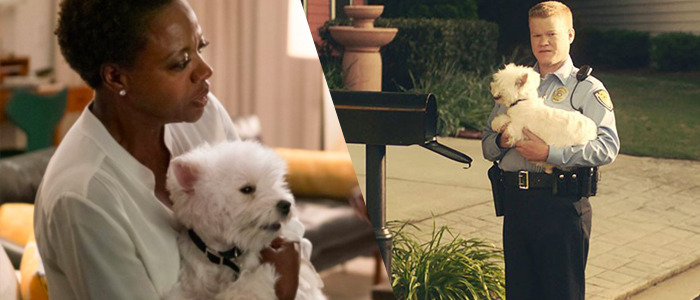 Several actors in Steve McQueen's new heist film Widows have appeared in multiple movies this year: Carrie Coon was in Avengers: Infinity War, Elizabeth Debicki was in The Tale and The Cloverfield Paradox, Daniel Kaluuya was in Black Panther, and Brian Tyree Henry is having a heck of a year by appearing in If Beale Street Could Talk, Hotel Artemis, White Boy Rick, and more.
But there's one other Widows cast member who's having a prolific 2018: Olivia, the West Highland white terrier who serves as Viola Davis's pet pup in the film. And if you're thinking, "Hmm, where else have I seen her this year?", you may have missed our headline: Olivia also popped up in Netflix series Insatiable and had a memorable part to play in the party-gone-wrong comedy Game Night.
The Ringer wrote a long piece about Olivia, the three-year-old, fifteen pound dog who burst onto the scene in a big way this year, and they tracked down some quotes from a couple of Olivia's more famous co-workers (who, at this rate, might only be more famous for just a little while longer).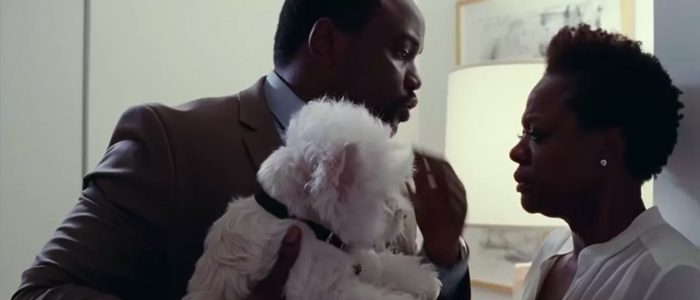 In Widows, Olivia steps in as Viola Davis's character's pet – a fluffy, calm companion that gives Davis a bit of hope in the bleak aftermath of her husband's death. At one point, Olivia is threatened by Brian Tyree Henry's character – don't worry, she makes it out okay – and later in the film, she makes a discovery that's pivotal to the rest of the story.
loving the new @WidowsMovie poster pic.twitter.com/dHGtZMgtbQ

— reggie (@rvlsco) November 26, 2018
"I don't own a dog in life, so I was [complaining] like, 'I've gotta work with a dog. What if the dog licks me? Dogs are nasty and disgusting,'" said Davis at a Widows screening in New York earlier this month. "Within the first five minutes, I'm kissing the dog, I'm holding the dog, the dog was on my chest. I love that dog, and she came to me so easily."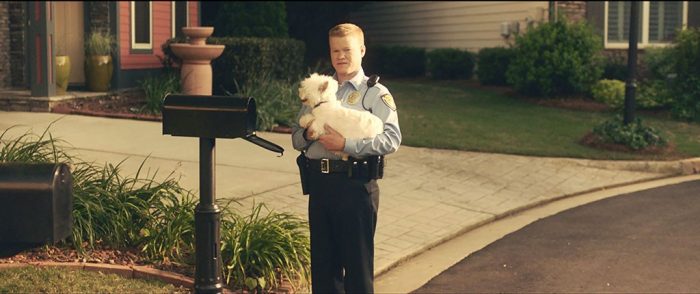 Olivia just had a quick cameo in Insatiable, but in Game Night, she plays Bastion, the beloved pet of Jesse Plemons' Gary. Gary is an awkward and annoying neighbor who tries to guilt his way into the protagonists' game night party, and Bastion is a good dog that gets covered in Jason Bateman's blood at one point:
Bateman, who didn't realize Olivia was a female, spoke highly (and wryly) of his canine co-star in an interview with MTV:
"He was pretty easy, he didn't talk that much. He was pretty serious about what he was doing. He was nervous. He peed on the set. He had a real weak bladder on him. But he did hit his mark and was there on time. And didn't complain that much."
Welcome to Hollywood, Olivia. Hopefully we'll see you in many more movies to come.