'Young Justice: Outsiders' Trailer: The Superhero Sidekicks Go To Space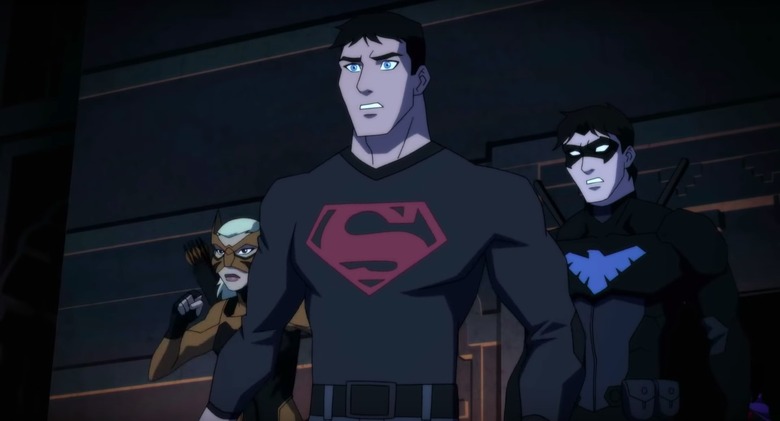 The latest Young Justice: Outsiders trailer packs quite a punch, as the third season of the beloved superhero animated show sends your favorite sidekicks to space. The team of not-so-young-anymore superheroes are fighting off a multi-universe threat that is somehow tied to a metahuman trafficking ring. It's all a little confusing, but look! Impulse is so happy to be in space! And Batman skydives! Young Justice: Outsiders couldn't come to the DC Universe streaming platform soon enough.
Young Justice Outsiders Trailer
Back by popular demand, Young Justice's highly anticipated third season is inching closer and closer. And here to hype us up is the latest Young Justice: Outsiders trailer, which is chock-full of more new footage and action-packed scenes than ever before.
The young superheroes are sent on several covert missions to investigate the metahuman trafficking ring that somehow involves the country of Markovia, sending several of these heroes to space. But the best part is we get to see the original team back together — or what's left of them (*sob*) — as Nightwing (Jesse McCartney) and Superboy (Nolan North) reunite with Tigress/Artemis (Stephanie Lemelin).
The first three episodes of Young Justice: Outsiders will be released on DC Universe starting on January 4, 2019, with three-episode bundles dropping every Friday until the mid-season finale on January 25. The series will then pick up in June — though by now, Young Justice fans are probably used to waiting. But if you're itching for a Young Justice fix over the next few cold winter months, don't fret: the first two seasons of the acclaimed Cartoon Network series will be streaming on DC Universe starting December 4, 2018, with special "enhanced" episodes featuring commentary from creators, fans, and actors. You can watch a sneak peek of one of these episodes below:
But we're getting spoiled, Young Justice fans. Not only will we soon get these enhanced episodes, series producer Greg Weisman is teaming up with artist Christopher Jones to produce a prequel comic to Young Justice: Outsiders, set for release on January 2 and January 3, 2019, leading up to the premiere.
Here is the official synopsis for Young Justice: Outsiders:
From Warner Bros. Animation, Young Justice: Outsiders features the return of the fan favorite animated series with a huge cast of DC's most iconic young super heroes – plus brand-new characters, many of whom are just discovering their unique meta-powers and special abilities. Set against the backdrop of a rich, deep world that touches all corners of the DC universe, our heroes will face the new threat of metahuman-trafficking, and an intergalactic arms race for control of these super-powered youths. Young Justice: Outsiders premieres January 4, 2019 exclusively on DC Universe.
Young Justice: Outsiders will debut on DC Universe on January 4, 2019.