'Time's Fool' Is The Next Film From 'Paddington' Director Paul King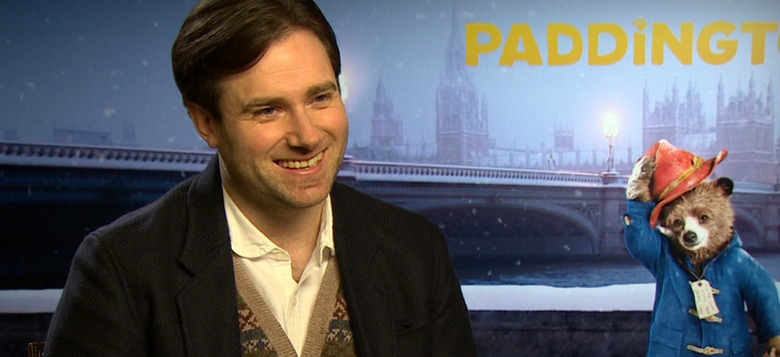 Paul King is stepping away from the wholesome, kind world of Paddington to helm Time's Fool. The film is described as a "magical love story" based on Glyn Maxwell's novel-length poem Time's Fool: A Tale In Verse, and will reunite King with Paddington producer David Heyman. This all sounds promising, but one question lingers: will there be marmalade involved? More on the Time's Fool movie below.
Deadline broke the news that Paddington director Paul King would be helming Time's Fool. King plans to direct, and will co-write with Jon Croker. Here's the synopsis of the novel-length poem that inspired the film:
Time's Fool begins on a stalled train, where Edmund Lea has been stuck for a very long time indeed. A late 20th century, rail-borne reincarnation of the Flying Dutchman, Edmund remains eternally locked in his hellish circuit, with the exception of one day in every seven years, when the train pulls into his home town, and he must attempt to unravel the nature of his curse. Somewhere between a very English Inferno and an Ancient Mariner for the new century, "Time's Fool" is the most ambitious and uncompromising work Glyn Maxwell has yet delivered, vertiginous, febrile, often darkly comic, and always infused with an almost unbearable nostalgia.
Per Deadline, the film adaptation will "skew towards the magical, mysterious and romantic rather than horror."
"I've always been attracted to films which use magical ideas to explore real human emotions," said King. "And so when, one rainy afternoon, Jon poured me a cup of tea and told me the story of Time's Fool, I was immediately hooked. It's a captivating tale of wonder and heartbreak which sets the pulse racing and the imagination on fire. David, Jon and I will do our best not to mess it up."
Producer Heyman added: "I am thrilled to continue collaborating with Paul and Jon on Time's Fool and we could not be more excited to be working with Searchlight; as a long-time fan of the films they make, it felt like the perfect home for this unique and magical story."
After Paddington and Paddington 2, I'm excited to see practically anything King does. I only wish he were returning for Paddington 3, but that's not in the cards. King will work on the story for the third film, but it's clear he wants to try his hand at some non-Paddington titles as well. In addition to Time's Fool, King is supposed to helm the live-action remake of Disney's Pinocchio. He's also been rumored for the Willy Wonka reboot/prequel. Of all these potential projects, Time's Fool sounds the most interesting – because it's the most original.