Jordan Peele's 'Candyman' Reboot Will Be Directed By Nia DaCosta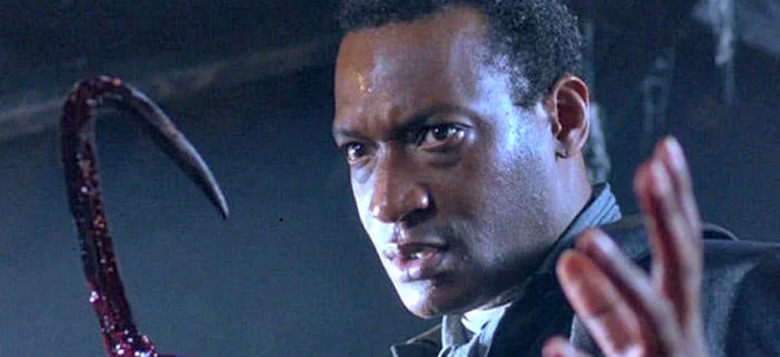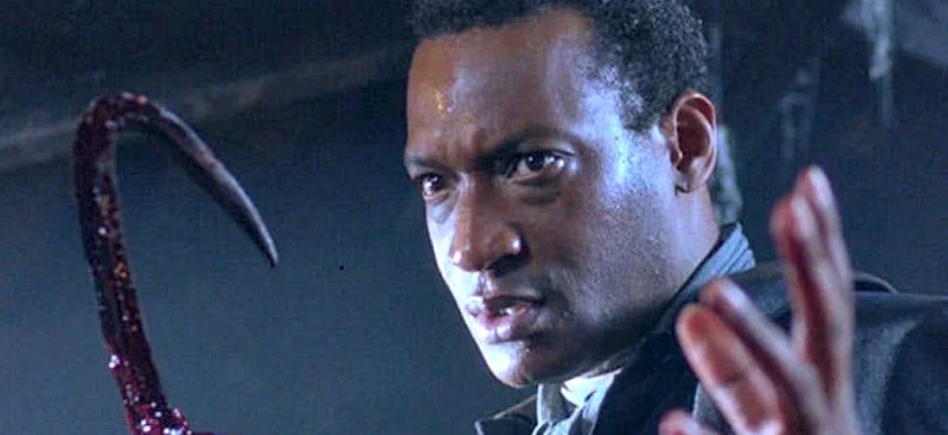 The Jordan Peele-produced Candyman reboot has found its director. Nia DaCosta, who helmed the 2018 indie film Little Woods, will bring Candyman back to life with a new film that will both reboot the character and serve as a spiritual sequel. The original Candyman, released in 1992, was inspired by a short story from Clive Barker. Bernard Rose directed that take, starring Tony Todd as the hook-handed Candyman, and Virginia Madsen as a grad student studying the Candyman legend.
Variety is reporting Nia DaCosta is the official Candyman reboot director. In the original Candyman, a grad student doing a thesis on urban legends discovers that a local boogeyman known as the Candyman is very real and very dangerous. This reboot is being billed as a "spiritual sequel", with a story that "returns to the neighborhood where the legend began: the now-gentrified section of Chicago where the Cabrini-Green housing projects once stood."
"The original was a landmark film for black representation in the horror genre," producer Jordan Peele said. "Alongside Night of the Living Dead, Candyman was a major inspiration for me as a filmmaker — and to have a bold new talent like Nia at the helm of this project is truly exciting. We are honored to bring the next chapter in the 'Candyman' canon to life and eager to provide new audiences with an entry point to Clive Barker's legend." Peele will co-write the script with Win Rosenfeld.
GM Motion Picture Group president Jonathan Glickman added: "We cannot wait for the world to see what the mind-blowing combination of Jordan, Win, and Nia bring to the legend of Candyman. They have created a story that will not only pay reverence to Clive Barker's haunting and brilliant source material but is also thoroughly modern and will bring in a whole new generation of fans."
I'm a huge fan of the original Candyman – I'd go so far as to say it's almost a perfect film. I'd be a little apprehensive about a straight-up reboot or remake. But it appears that Peele and DaCosta are going to take an approach similar to 2018's Halloween: a film that is both a reboot and a sequel to the original. The big question here is: will Tony Todd return? It's hard to picture anyone else in the role. Candyman isn't an anonymous slasher like Michael Myers. He's very much a creation of Todd's acting – it would be a shame to replace him. Then again, Todd has aged since the original 1993 film, and it might be a bit weird trying to explain why a ghost would succumb to the aging process.
No matter how things go, I'm excited that the film is in the hands of a female filmmaker. There's a longstanding myth that there aren't many female horror directors. That's not true – they just haven't been given the opportunity. Candyman will open June 12, 2020.