'SpongeBob SquarePants' Creator Stephen Hillenburg Dead At Age 57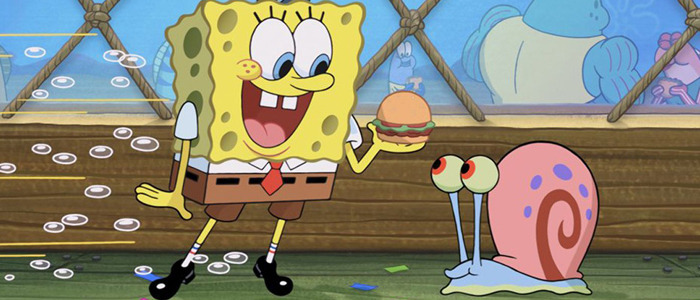 Stephen Hillenburg, the creator of Nickelodeon's smash hit animated series SpongeBob SquarePants, has died. He was 57 years old, and he passed away after a battle with ALS, also known as Lou Gehrig's disease.Variety relayed the sad news of Hillenburg's death. Nickelodeon, the network home of SpongeBob SquarePants, released the following statement:
"We are incredibly saddened by the news that Steve Hillenburg has passed away following a battle with ALS. He was a beloved friend and long-time creative partner to everyone at Nickelodeon, and our hearts go out to his entire family. Steve imbued 'SpongeBob SquarePants' with a unique sense of humor and innocence that has brought joy to generations of kids and families everywhere. His utterly original characters and the world of Bikini Bottom will long stand as a reminder of the value of optimism, friendship and the limitless power of imagination."
In a world that can often feel bleak, SpongeBob remains a goofy, ridiculous ray of light and joy that penetrates the darkness, and Hillenburg was the man behind the sponge. A former marine biology teacher, Hillenburg originally created characters as teaching aides that would later appear in his animated hit. In the mid-1990s, he worked as a director and animator on Nickelodeon's Rocko's Modern Life, and then created SpongeBob, which premiered in 1999 and became an award-winning series and a worldwide sensation – not only for children, but for a college-aged/adult audience as well.
"I never imagined that it would get to this point," Hillenburg once said. "When you set out to do a show about a sponge, you can't anticipate this kind of craze. We just try to make ourselves laugh, then ask if it's appropriate for children. I can tell you that we hoped it would be liked by adults. But we really thought the best we could hope for was a college audience."
Stephen Hillenburg co-wrote, produced, and directed The SpongeBob SquarePants Movie in 2004, which was intended to serve as the ending of the series. Nickelodeon kept it alive without Hillenburg as the showrunner, but he came back to write the story for the 2015 sequel The SpongeBob Movie: Sponge Out of Water. Meanwhile, SpongeBob has already made his way to Broadway and remains one of the most prominent feathers in Nickelodeon's cap.
Hillenburg was diagnosed with ALS last year. (Remember the Ice Bucket Challenge? This is the disease that was raising awareness for and money to fight.)
💛 We are sad to share the news of the passing of Stephen Hillenburg, the creator of SpongeBob SquarePants. Today, we are observing a moment of silence to honor his life and work. 💛

— Nickelodeon (@Nickelodeon) November 27, 2018