WTF: A24 Is Selling The Scent Of Movie Genres As Candles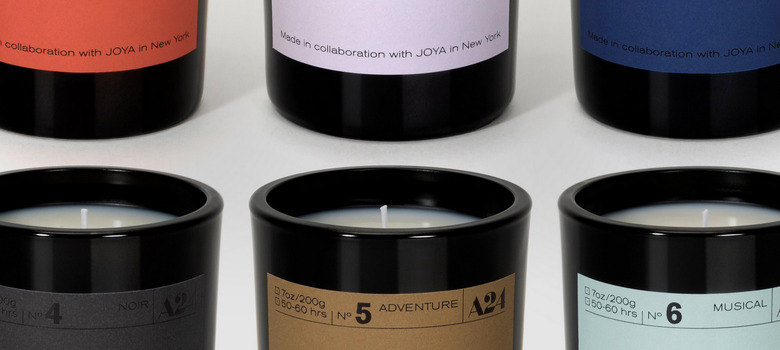 If you're a /Film reader, it's likely because you find something entrancing and magical about film and television. The sights and sounds captured on camera come together to tell a story that aims to move you, whether it's with tears, cheers or laughter. But what about the smells of cinema? Thankfully, arthouse distributor A24 has you covered in that department.
Over at the A24 shop, which features some fun memorabilia tied to this year's movies such as Lady Bird, Eighth Grade, Hereditary and Mid90s, you can now pick up a line of candles that are said to have scents inspired by the films of the horror, western, thriller, noir, adventure and musical genres. Seriously.
Find out all about the A24 movie genre candles below, including what inspired the scents in question.
Here's the smell breakdown of each of the A24 movie genre candles offered in this perplexing collection: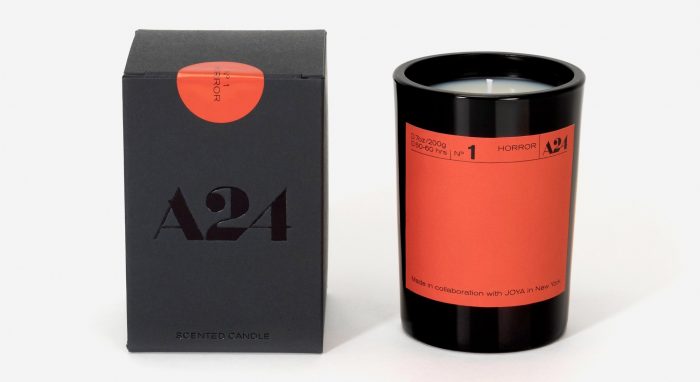 Horror
Notes: mandarin, clove leaf, cypress, suede, cinnamon bark
Inspiration: fangs, glowing eyes, remote lakeside cabins, foreboding shadows on walls, bloody knives, low-angle staircase shots, dilapidated houses silhouetted on a hill, black cats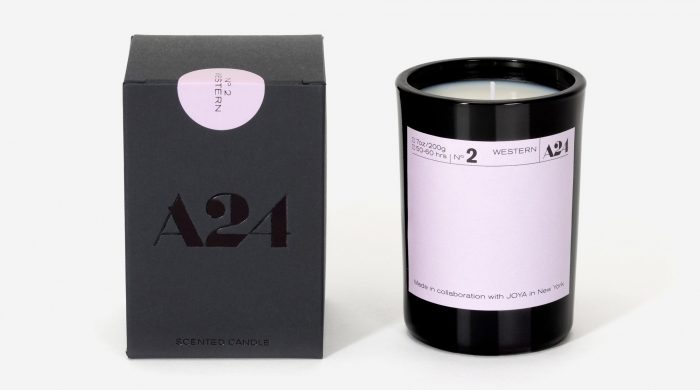 Western
Notes: fir needle, eucalyptus, saddle leather, firewood, bourbon vanilla, sweet balsam
Inspiration: boot spurs, campfires, wanted posters, saloon doors, bloody arrows, horses, saddles, guns in (or out of) holsters, whiskey glasses on a bar, men walking into sunsets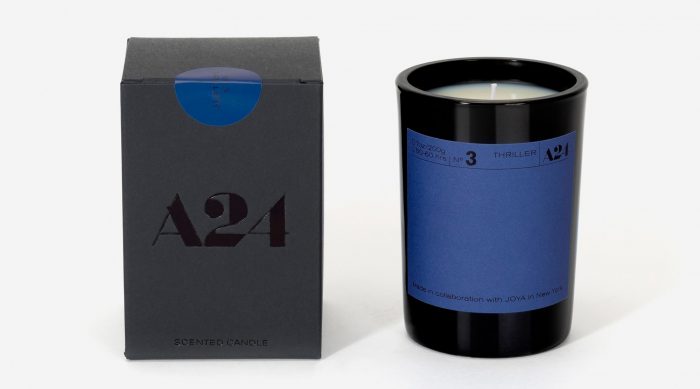 Thriller
Notes: blood orange, tobacco absolute, russia leather and metal, clary sage, juniper
Inspiration: fingerprints, ransom notes, cover-ups, bundles of dynamite, ticking clocks, police sirens, briefcases of money, binoculars, open windows with a draft coming in, the edges of buildings and cliffs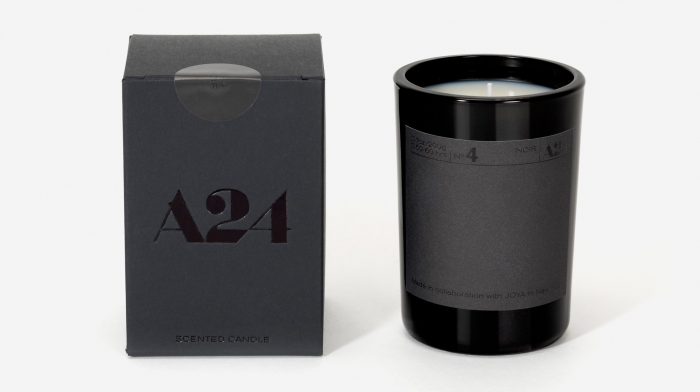 Noir
Notes: wild honey, lemon, concrete, amber, jasmine, vetiver
Inspiration: sheets of rain hitting pavement at night, a name stenciled on a frosted glass door, Lucky Strikes, face-obscuring hats, tape recorders, signi cant glances, typewriters, the lingering scent of a woman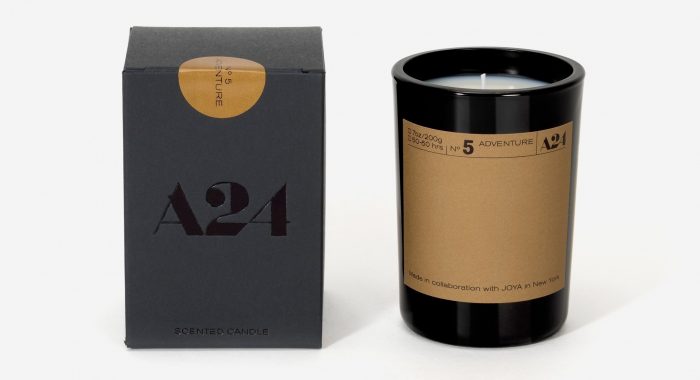 Adventure
Notes: rosemary, Spanish sage, white grapefruit, white thyme, juniper twig, cedar
Inspiration: desert sand storms, treasure, torch lights reflected on cave walls, hand-drawn maps with burnt edges, cryptic symbols, swinging vines, machetes, precarious rope bridges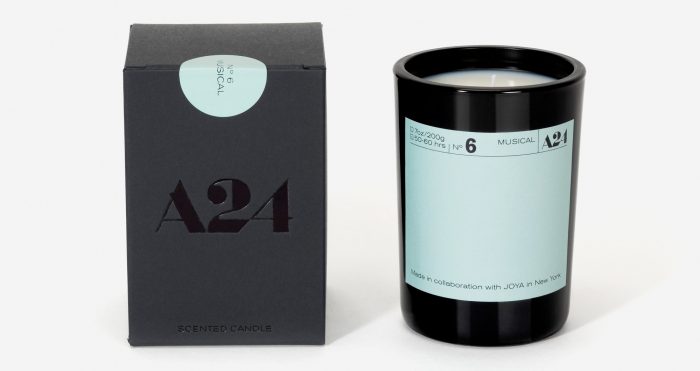 Musical
Notes: fig leaf, muskmelon, pink pepper, rainwater, magnolia, lily of the valley
Inspiration: lamp posts, top hats, pianos, snapping fingers, women dancing in concentric circles, tuxedoed men moving in sync, tap shoes, a black cane with a white tip, giggling around a telephone
While the idea of having candles themed around the genres of movies is an interesting concept on the surface, how the hell does one capture the inspirations listed in each genre and turn them into a scent? That's a question that Brooklyn-based fragrance studio Joya would need to answer, since they're responsible for collaborating with A24 on this wild endeavor.
It's a bit of a bummer that the comedy genre has been excluded. But then again I guess there aren't too many people who would like a candle that smells like farts, weed, banana peels, seltzer water, awkward family dinner, booze, getting caught masturbating, enlightening road trips, college dorm rooms and high school parties.
Anyway, this is the kind of thing that is so odd that you might feel compelled to get these candles yourself. But then again, the pricetag of $48 plus shipping is a little steep for six candles. If curiosity gets the better of you, order them now at the A24 shop.