'Vox Lux' Trailer: Pop Star Natalie Portman And Her Accent Take Center Stage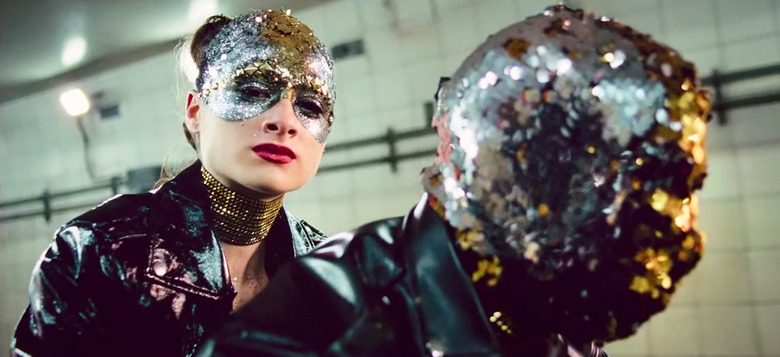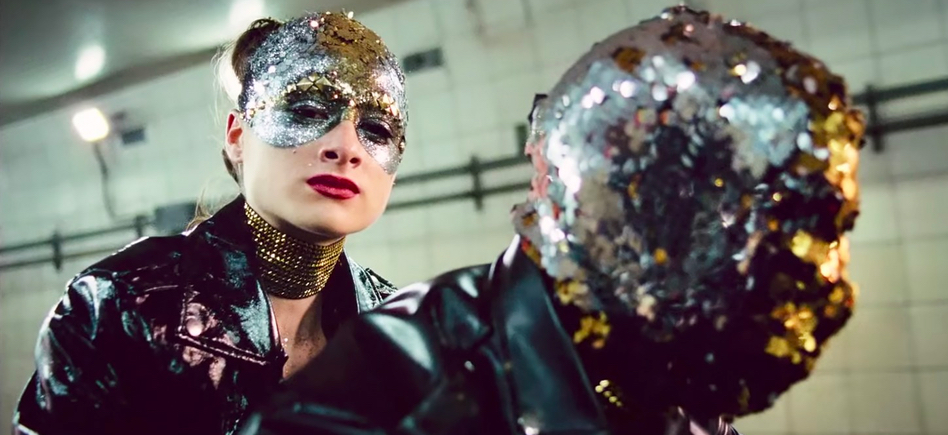 Natalie Portman plays an unstable singer in Vox Lux, a new drama from Childhood of a Leader director Brady Corbet. The film tells two distinct stories: one focused on Portman's character as a teen pop star on the rise (as played by Raffey Cassidy), and one after she's already become a success, and is now on the downslope of her career. Watch the latest Vox Lux trailer below.
Vox Lux Trailer
I'm very curious to see how audiences react to Vox Lux. It's a strange film, and often hard to watch – there's an opening act of violence so unflinchingly brutal that it shocked me. Then there's the film's unconventional format. While Portman (who uses a very thick Long Island accent here) is bound to get the brunt of the attention in marking and promotion, she doesn't show up until nearly a full hour into the film. Instead, the first half of Vox Lux follows Portman's character Celeste as a 13-year-old, played by Raffey Cassidy. Cassidy pulls double-duty here, playing Portman's younger self, and also Portman's teenage daughter in the second section of the film.
I saw Vox Lux at TIFF, and it left me a little puzzled. Childhood of a Leader made me a fan of Corbet's directorial style, and Vox Lux shares many of that film's traits. But the way the story is told here ends up feeling uneven. And yet, the movie is hard to forget. As I said in my review:
A sonic nightmare, booming with a terrifying and powerful score from Scott Walker (with songs by Sia), Vox Lux is a living, breathing entity – a unique phantasmagoria of death and music. Each section of the film is kicked off with a burst of violence – the school shooting at the beginning, and a terrorist attack on a beach for the second half. It's as if these are burnt offerings; human sacrifices in order to appease the dark elder gods of fame.
Vox Lux, starring Natalie Portman, Raffey Cassidy, Jude Law, with narration by Willem Dafoe, opens December 7, 2018.
Celeste is a 13-year-old music prodigy who survives a horrific school shooting in Staten Island, N.Y., in 1999. Her talent shines through during the memorial service when she sings a song that touches the hearts of the mourners. Guided by her sister and a talent manager, the young phenom transforms into a rising pop star with a promising future. Eighteen years later, Celeste now finds herself on the comeback trail when a scandal, personal struggles and the pitfalls of fame threaten her career.