'Sleepless In Seattle' Returning To Theaters In December For 25th Anniversary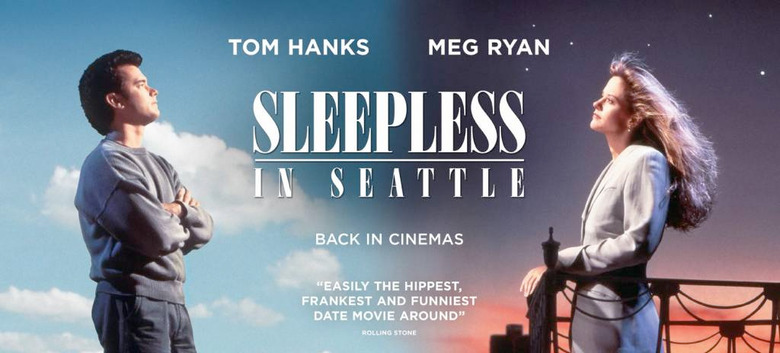 One of the best romantic comedies ever made is the second teaming of Tom Hanks and Meg Ryan in Nora Ephron's Sleepless in Seattle. This year marks the 25th anniversary of the film, and to celebrate, Sony Pictures and Fathom Events are bringing it back to theaters for two nights only in December. Find out more about the return of Sleepless in Seattle in theaters below.
Sleepless in Seattle in Theaters
Sleepless in Seattle will be playing in theaters on December 2 at 1pm and 4pm local time and December 5 at 4pm and 7pm local time. Along with the film, you'll get a special introduction from producer Gary Foster and Meg Ryan.
If you've never seen Sleepless in Seattle, here's the official synopsis:
After his wife Maggie passes away, a devastated Sam Baldwin (Tom Hanks) and his 8-year-old son Jonah relocate from Chicago to Seattle to escape the grief associated with Maggie's death. Eighteen months later Sam is still grieving and can't sleep. Although Jonah misses his mother, he wants his father to find a new wife. On Christmas Eve, Sam (on Jonah's initiative) ends up pouring his heart out on a national radio talk show about his magical and perfect marriage to Maggie, and how much he still misses her.
Among the many women who hear Sam's story and fall in love with him solely because of it is Annie Reed (Meg Ryan), a Baltimore-based newspaper writer. Annie's relationship with her straight-laced fiancé Walter pales to her infatuation with Sam's story and by association Sam himself despite being already engaged. A pure and romantic classic, can "Sleepless in Seattle' find true love again?
Get tickets and locations to see Sleepless in Seattle in theaters again at the Fathom Events website.