'Lion King' Cast Adds Amy Sedaris As New Character, Proving It's Not A Shot-For-Shot Remake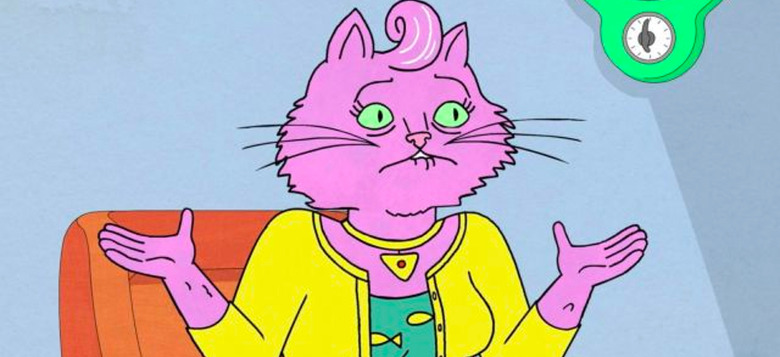 The cast for Disney's remake of The Lion King is already very impressive, but we're apparently not done learning about additional members of the ensemble. The latest: Amy Sedaris, who has some experience voicing animals through BoJack Horseman, will play a new part in Jon Favreau live action-esque remake of they Disney classic. Sedaris' character is described as "an animal brand new to the kingdom."
Variety broke the news about Sedaris joining the Lion King cast. Sedaris will voice "an elephant shrew — so named for long noses that resemble elephant trunks, the tiny mammal is native to Africa and known for its top speed." As any fan of the original Lion King knows, this character is brand-new, which might give us a better idea of Jon Favreau's approach to this material.
When The Lion King trailer broke over Thanksgiving, the reaction was overwhelmingly positive. But I did see a few people complaining that it felt a bit pointless for Favreau to remake the original film shot-for-shot, as the trailer suggested. Now that we know there's a new character, it's clear that Favreau won't be sticking so rigidly to the original film after all. Now I can't help but wonder what else he'll be changing.
Sedaris has been doing great voice acting recently on BoJack Horseman. She also has a bonafide comedy background, from work on Strangers With Candy, Unbreakable Kimmy Schmidt, Broad City, and many more. In short, she's a great addition to an already great cast. Here's a look at the line-up Sedaris is joining:
Donald Glover as Simba
Beyoncé as Nala
James Earl Jones as Mufasa (note: Jones played this role in the original film, and rather than even attempt to replace him, Favreau brought him back)
Chiwetel Ejiofor as Scar
Billy Eichner as Timon
Seth Rogen as Pumbaa
John Kani as Rafiki
John Oliver as Zazu
Alfre Woodard as Sarabi
Florence Kasumba as Shenzi
Eric Andre as Azizi
Keegan-Michael Key as Kamari
Favreau, who also helmed Disney's Jungle Book remake, is directing a script from Jeff Nathanson. Hans Zimmer, who scored the original film, will score the remake as well. Elton John, Tim Rice and Beyoncé are creating a new end credits song for the film, while John is reworking the songs from the original film. Like the 1994 animated movie, The Lion King "journeys to the African savanna where a future king must overcome betrayal and tragedy to assume his rightful place on Pride Rock."
I remain curious about this entire project. It can't rightly be called a live-action remake, because Favreau is still using animated characters. In the end, though, nostalgia and wow-factory are likely enough to turn The Lion King into a huge hit when it hits theaters on July 19, 2019.