'What Men Want' Red Band Trailer: Taraji P. Henson Hears The Thoughts Of Every Man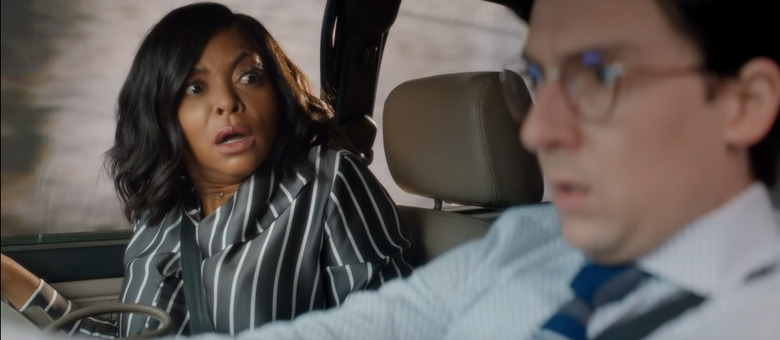 Hollywood loves remakes these days, and while most of them feel quite unnecessary, some of them actually put a welcome spin on the original that makes the concept feel refreshing. That's exactly the cast with What Men Want, and the latest trailer for the R-rated comedy starring Taraji P. Henson has arrived, and it brings some salty language along with it.
Watch the new What Men Want trailer below.
What Men Want Trailer (Red Band)
What Men Want takes the 2000 comedy What Women Want starring Mel Gibson and gives the movie a much-needed update with a totally new perspective. Taraji P. Henson plays sports agent Ali Davis, stuck in a male dominated world, but she suddenly finds herself with an edge with an unconventional psychic (or maybe a knock to the head) suddenly gives her the ability to hear the inner thoughts of every man around her.
As you can guess, this newfound ability comes with plenty of awkwardness and amusing moments as the men in Ali's life find their inner-most thoughts channeled directly into her brain. However, there's not nearly as much sex coming from these thoughts as one might assume, especially in a red band trailer that doesn't need to hold back. But there's plenty of slapstick comedy and over-the-top screaming, if that's what cranks your comedy engine.
Honestly, as much as I like the idea of this comedy being update with a female perspective, this just feels a little too wacky for my tastes. But there's least the presence of a solid supporting cast that includes Tracy Morgan, Richard Roundtree, Wendi McLendon-Covey, Josh Brener, Tamala Jones, Phoebe Robinson, Max Greenfield, Jason Jones, Brian Bosworth, Chris Witaske and Erykah Badu.
What Men Want is directed by Hairspray helmer Adam Shankman, and it arrives on January 11, 2019.
Ali Davis (Taraji P. Henson) is a successful sports agent who's constantly boxed out by her male colleagues. When Ali is passed up for a well-deserved promotion, she questions

what

else she needs to do to succeed in a

man

's world... until she gains the ability to hear

men

's thoughts! With her newfound power, Ali looks to outsmart her colleagues as she races to sign the next basketball superstar, but the lengths she has to go to will put her relationship with her best friends and a potential new love interest (Aldis Hodge) to the test.