'Stan And Ollie' Trailer: Laurel And Hardy Have One Last Hurrah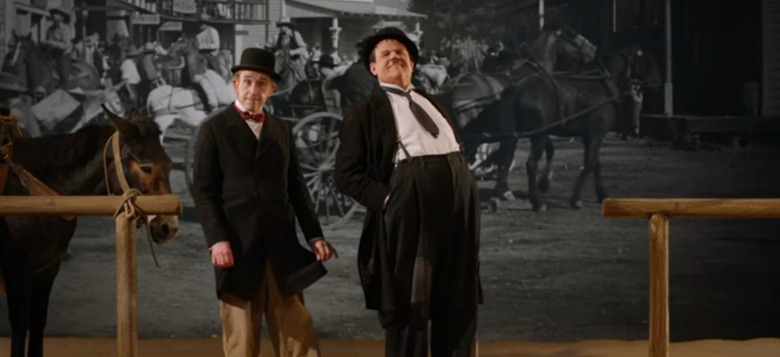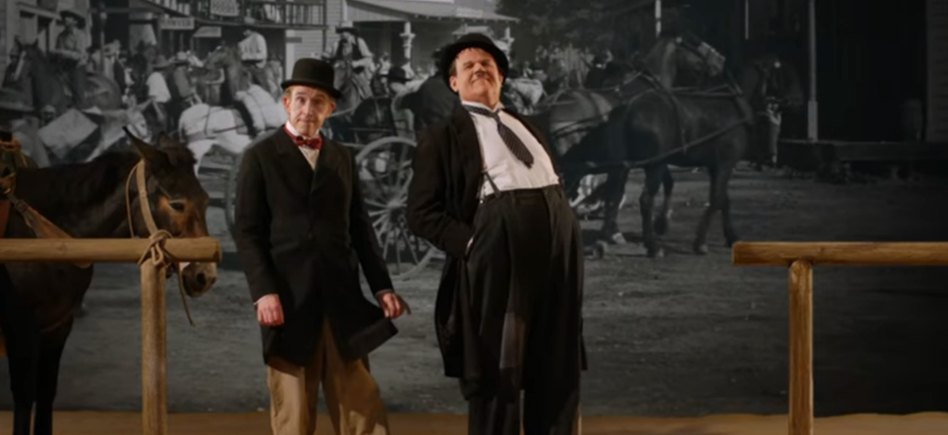 Stan and Ollie isn't your normal biopic. Instead, the film covers a specific period of time – namely, the 1953 UK tour of famed comedians Laurel and Hardy. Steve Coogan and John C. Reilly play Laurel and Hardy, and both appear to have disappeared into their respective roles. Watch the latest Stan and Ollie trailer below.
Stan and Ollie Trailer
I tend to find cradle-to-the-grave biopics to be a bit dull and uninspired. I much prefer films that zero in on specific events in the lives of historical figures – Steven Spielberg's Lincoln is a great example of this. Jon S. Baird's Stan and Ollie appears to be following that model as well, telling the story of Laurel and Hardy via a specific era of their respective lives and careers. Here, Laurel and Hardy, somewhat forgotten, attempt to recapture their glory days by embarking on a tour. As the tour unfolds, they face buried emotions from their past, and more.
The films has already screened in the UK, where it's been met with good reviews (it's at 92% on Rotten Tomatoes). The bottom line from the reviews is that the film is surprisingly melancholy, and that Steve Coogan and John C. Reilly are both phenomenal in their roles as the famous comedians.
"Like so many others I grew up watching Laurel & Hardy and I'm therefore honoured to help bring this incredible true story of love, laughter and friendship to the big screen," director Jon S Baird said when the film was first announced. Screenwriter Jeff Pope added: "Stan Laurel and Oliver Hardy are my heroes...When I watch their movies, in my head it is forever a Saturday morning and I am six years old watching the TV at home utterly spellbound. I am aware of the huge responsibility of bringing their characters to life, but I have not treated the boys with kid gloves or looked at them through rose coloured specs."
Stan and Ollie opens December 28, 2018.
Laurel & Hardy, one of the world's great comedy teams, set out on a variety hall tour of Britain in 1953. Diminished by age and with their golden era as the kings of Hollywood comedy now behind them, they face an uncertain future. As the charm and beauty of their performances shines through, they re-connect with their adoring fans. The tour becomes a hit, but Stan & Ollie can't quite shake the specter of Laurel and Hardy's past; the long-buried ghosts, coupled with Oliver's failing health, start to threaten their precious partnership. A portrait of the most tender and poignant of creative marriages, they are aware that they may be approaching their swan song, trying to rediscover just how much they mean to each other.