Guillermo Del Toro Reveals His Favorite Superhero Movies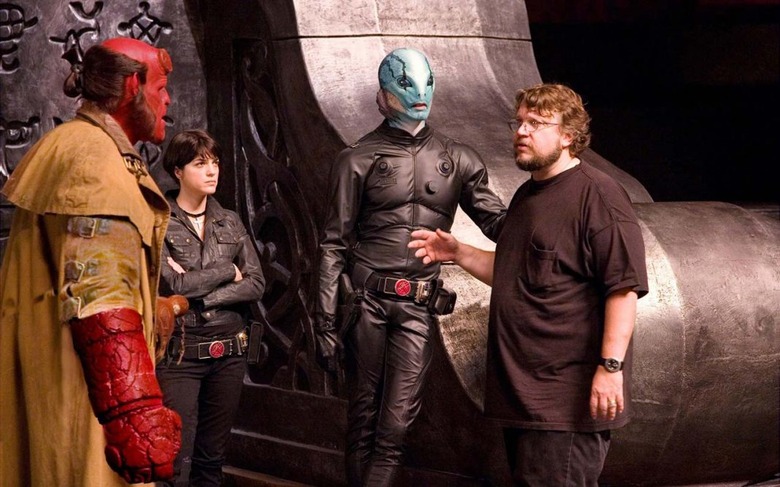 Guillermo del Toro is no stranger to the superhero genre, having directed Blade II and two Hellboy movies to critical acclaim. So you can consider him a pretty authoritative voice when it comes to choosing the best superhero movies. The Oscar-winning director of The Shape of Water revealed his list of favorite superhero movies, which doesn't include any of his own adaptations.
À propos of nothing, Guillermo del Toro took to Twitter to share some "adapted superhero movies I dig," which include everything from Sam Raimi's Spider-Man 1and2, Black Panther, Dark Knight, Unbreakable, Logan, and Wonder Woman.
Some adapted Superhero movies I dig (feel free to add!):

The Raimi Spider-man 1,2
Blade
Donner's Superman and Lester/Donner Superman II
Batman Returns
The Dark Knight
Black Panther
Unbreakable
X2
Guardians of the Galaxy
Favreau's Iron Man
Logan
Wonder Woman

— Guillermo del Toro (@RealGDT) November 18, 2018
del Toro's list features a healthy range of classics (Richard Donner's Superman) and new hits (Wonder Woman), with your usual smattering of widely-accepted all-time greats like The Dark Knight and Spider-Man 2. But he also unexpectedly includes Unbreakable, M. Night Shyamalan's 2000 superhero thriller based on an original story and not a comic book. And even more oddly, del Toro avoids mentioning his own spectacular superhero movies, though he does include the first Blade, directed by Stephen Norrington. Come on, Hellboy II: The Golden Army at least deserves a spot here, don't be so humble, del Toro.
It's nice to see del Toro paying tribute to the genre that helped launch his career into the Hollywood stratosphere. He first directed Blade II back in 2002 before adapting Hellboy in 2004. The 2008 sequel, Hellboy II: The Golden Army, which he co-wrote and directed, was a lavish, twisted fantasy that set the stage for del Toro's phase as a prestigious auteur. He would later be linked to several projects that never took off, including Warner Bros.' scrapped Justice League Dark. 
It's unlikely that we'll see the Oscar-winning filmmaker go back to comic book movies, which is a little bittersweet, but at least with the wave of acclaim following his Shape of Water Oscar sweep, del Toro can finally pursue all his passion projects that fell by the wayside. First up is the long-awaited stop-motion Pinocchio adaptation heading to Netflix. And maybe one day, if it suits his fancy, we can see del Toro's dark, fantastical take on a superhero adaptation once again.