'Sopranos' Movie Looking To Make Alessandro Nivola A Made Man As Christopher's Father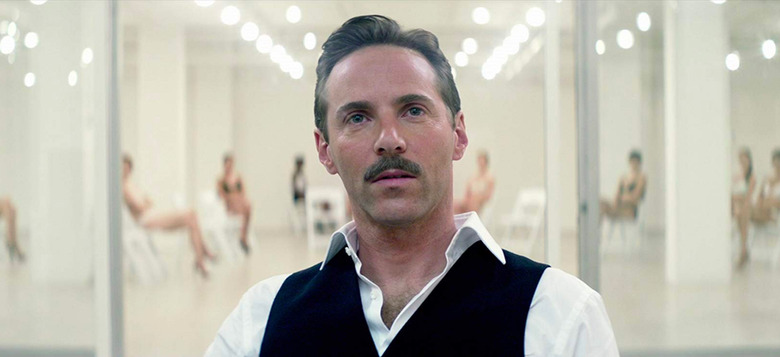 The Sopranos movie, The Many Saints of Newark, is still happening, and the first piece of potential casting has been announced. Alessandro Nivola is in negotiations to play Dickey Moltisanti in the film, which is set before the events of The Sopranos. That's no doubt a familiar name to fans of the show – Dickey Moltisanti was the father of Christopher Moltisanti, played by Michael Imperioli in the groundbreaking HBO series. Dickey was already dead by the time the events of The Sopranos took place, but The Many Saints of Newark will likely fill in his backstory. More on the Sopranos movie cast below.
Back in March, we learned that Sopranos creator David Chase was penning a script for a prequel movie called The Many Saints of Newark. It was announced the film would be set in the 1960s, but it wasn't entirely clear which Sopranos characters would be popping up. Now, Variety reveals that Alessandro Nivola, who appeared in The Neon Demon, A Most Violent Year, and more, is likely to play Richard "Dickey" Moltisanti, father of main Sopranos character Christopher Moltisanti.
As revealed in The Sopranos, Dickey was a soldier in the Soprano crew, and good friends with Tony Soprano – the two were the same age, in fact. Dickey died in the 1970s, supposedly shot by a cop named Detective Lt. Barry Haydu. Years later, Tony helped Christopher locate Haydu, enabling Christopher to get revenge. However, since The Sopranos loved to deal with moral complexities and ambiguity, there was always some doubt that the cop was really Dickey's killer.
The Sopranos – Christopher's Father
Chase is penning the Many Saints script with Sopranos writer Lawrence Konner, and Alan Taylor, who directed several Sopranos episodes, is helming the film. As previously reported, the story will follow "the violent clashes between the African-American and Italian communities of Newark at the height of the Newark race riots in the 1960s. With tensions rising across the city, the conflicts between the gangsters of the groups became especially lethal."
I remain perplexed about this whole endeavor. I loved The Sopranos – it's one of the best shows of all time, in my humble opinion. But I just don't see the need for a prequel movie. At the same time, knowing that creator David Chase is involved and working with several Sopranos creatives is a huge plus. Worst case scenario is the film will be a disappointment, and inspire me to rewatch the original series again instead. Best case scenario: it will be a welcomed return to the world Chase created.