How Steven Spielberg, Martin Scorsese, Edgar Wright, Guillermo Del Toro And More Came Together To Save FilmStruck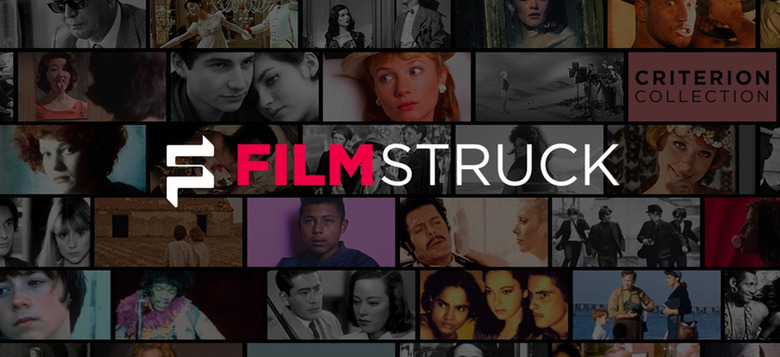 Boutique streaming service FilmStruck is still shutting its doors before November ends, but thanks to the efforts of a group of notable filmmakers, along with a popular petition, some semblance of the service will live on – the Criterion Collection, currently exclusive to FilmStruck, will launch their own independent streaming service in 2019. Now, filmmaker Edgar Wright is opening up about how he, and other major Hollywood players, mobilized in an attempt to save FilmStruck.
It's been a whirlwind month for fans of FilmStruck. When WarnerMedia Group announced they would be shuttering the streaming service – which features rare, classic, foreign, arthouse, and independent movies – subscribers voiced outrage. A petition popped up online to save FilmStruck almost immediately, and amassed over 50,000 signatures. After that, a wealth of celebrities – everyone from Barbra Streisand to Bill Hader – began voicing their support for the service. And then word came that huge filmmakers Steven Spielberg, Martin Scorsese, and more had gone directly to WarnerMedia, hoping to rescue FilmStruck from the flames.
Since then, there have been some new developments. WarnerMedia put out a statement revealing that the FilmStruck titles would eventually carry over to an upcoming Warner Media streaming service. And Criterion announced the Criterion Channel, which currently resides on FilmStruck, would be launching as its own independent streaming service in 2019. While I would personally prefer for FilmStruck to stay open the way it is right now, this is all fairly good news. The titles on FilmStruck won't vanish into the ether, and come 2019, we'll have multiple options to view them again.
Now, one of the filmmakers who worked to save FilmStruck – Edgar Wright – has dropped some knowledge on how things were set in motion. Speaking with THR, Wright said: "I heard Steven [Spielberg] and Martin Scorsese were talking to Warner about it, and I asked what I could do...[Spielberg] said, 'Well, if you want to, round up your buddies.'" Those "buddies" included Guillermo del Toro, The Last Jedi's Rian Johnson, mega-producer Kathleen Kennedy, Destroyer's Karyn Kusama, and more. "It's an incredibly important part of film history and understanding the language of cinema," Kusama said. "To not have access to these movies, to imagine that they'll disappear into this black hole. It was a no brainer to say, 'Oh, yeah, as filmmakers let's try and do something.'"
Wright also reached out to If Beale Street Could Talk director Barry Jenkins, who in turn reached out to Phantom Thread helmer Paul Thomas Anderson. Christopher Nolan got involved, too. It was like a game of whisper down the lane, where every participant was an amazing filmmaker.
"[FilmStruck is] like a cool library or that video store clerk who knew what to recommend the curious film fan," Wright told IndieWire. "Whether you live near a great rep cinema or not, platforms like FilmStruck did a great job of creating a library of great cinema; old, new, classic, cult, well-regarded and overlooked."
"Much like people care for the carbon footprint and the duplication of natural resources, we are living in a massive deforestation of film culture," Guillermo del Toro added via email. "Archival life is vital for films, especially classics, indies, and [international] film. Thousands of movies are not nor have they ever been available in home video and curatorial efforts are vital."
Again: I'm thrilled that some semblance of FilmStruck will return in 2019. But that doesn't quite take the sting out of the inevitable closing. In a perfect world, FilmStruck would remain open until these new services were available. But this isn't a perfect world, and it looks like FilmStruck as we know it will close on November 29. We'll just have to bide our time waiting for what comes next.